The 35-year-old music executive was reportedly flirting with the young woman while he pampered himself with a manicure and pedicure.
Corey Gamble is hit with another cheating rumor. Just days after it was reported that he was caught cheating on
Kris Jenner
with her own daughter
Kourtney Kardashian
, Kris' toy boy was said flirting with another woman while the momager was away.
In some pictures obtained by
OK!
, the 35-year-old music executive was seen pampering himself with a manicure and pedicure, joined by a young lady who sat next to him. The site claimed that he's "engaging in some suspicious behavior" with the brunette woman as they seemed to be having a deep conversation.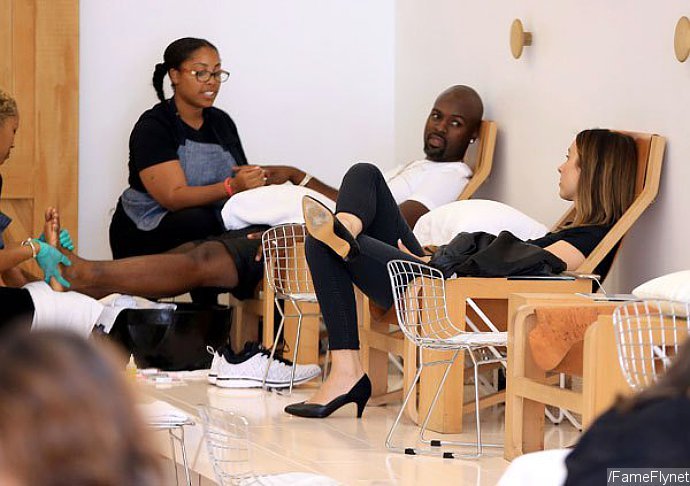 This sighting only adds fuel to the rumors saying that Kris and Corey are just dating for the cameras. A source told New York Post's Page Six earlier this year, "Their arrangement has become more of a publicity stunt and a 'trade' at this point. They aren't really in love and there isn't much longevity. Everyone is waiting for Kris to clip it."
As for the rumor saying that Corey cheated with Kourtney, Gossip Cop
has debunked it
shortly after the news emerged, claiming that the story's 100 percent wrong.