The 'Game of Thrones' actress adds another coveted title to her resume as she is crowned Sexiest Woman Alive by Esquire magazine.
Emilia Clarke
is named Sexiest Woman Alive by
Esquire
for the latest issue. Shedding her blonde wig, the brunette beauty poses nude while giving a sultry stare at the camera. Bed sheet was strategically placed to cover her modesty.
The nude cover and spread are accompanied by a story about "the gorgeous balance of Emilia Clarke." The "
Game of Thrones
" actress is described in the magazine as "friendly and fierce. Kid sister and killer. Movie star and girl next door."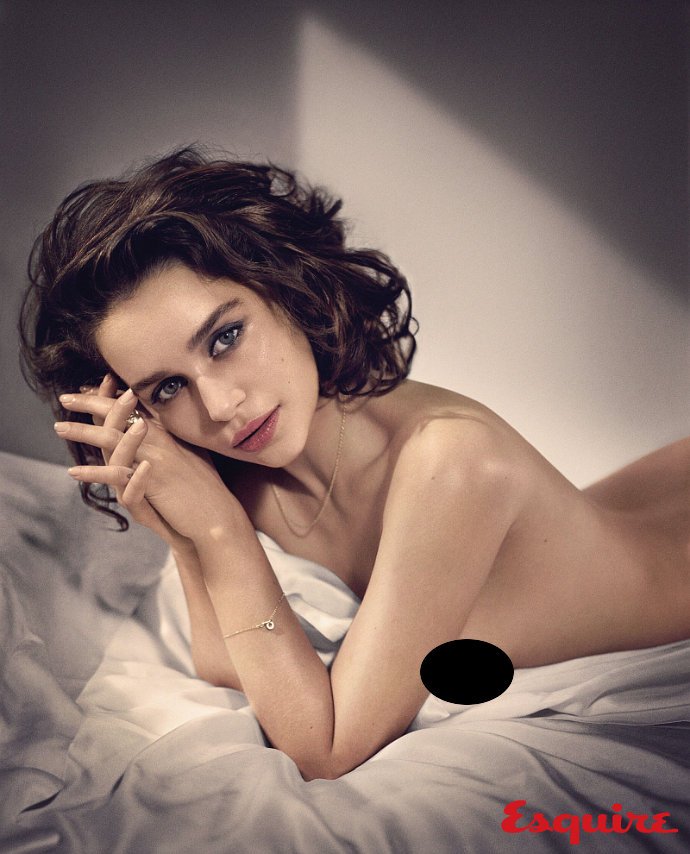 "She manages to bring together a number of opposites, to make them natural: sweetness and toughness, emotionalism with a kind of cold-blooded determination. Something in these contrasts explains her sex appeal, too. She can play queen and kid sister, dominatrix and pal."
"[She] is unforgettable in 'Game of Thrones' and was hands down the number one choice of Esquire's staff, friends and family," Esquire's editorial projects director Lisa Hintelmann told The Associated Press.
Clarke recalled auditioning for the HBO show. "My agent told the casting director, 'I know that the breakdown for this character is tall and willowy and blonde. I know she's short and round and brown, but I'd like you to see her,' " she said. "I had two scenes which told me nothing and not very much time in which to read all those books. So I did what every good actor does and Wikipedia'd the living crap out of it."
Twenty three years old back then, she struggled when she first started on the show due to the rape scene and the amount of nudity. "Once, I had to take a little time out. I said I needed a cup of tea, had a bit of a cry, and was ready for the next scene," she remembered.