The 'Diamonds' songstress is honored with not just one, but two wax figures at Madame Tussauds in Las Vegas and in Hollywood, CA.
Rihanna
now has wax twins. The "Only Girl (In the World)" singer has each of her wax figures displayed at Madame Tussauds at the Venetian in Las Vegas and in Hollywood, CA. The wax museum debuted the figures on Tuesday, November 13.
RiRi's doppelganger in Las Vegas dons a one-legged semi-sheer white leotard and white heeled boots. The figure sports short red hair and holds a microphone.
The other figure, which was unveiled in Hollywood, imitates Rihanna with long and red hair. She wears a colorful and bedazzled bikini paired with three-colored boots. Also holding a microphone, RiRi looks like dancing in this depiction with her hands up in the air.
This is not the first time Madame Tussauds museum displays more than one figure of an artist. The wax museum has made six wax figures of
Michael Jackson
in total.
Rihanna has been busy preparing to launch her 7th album, "
Unapologetic
", which will be unleashed on November 19 under Jef Dam Recordings. Her current hit "Diamonds" is among the songs featured in the upcoming album. She will also start Diamonds World Tour in March 2013.
The "We Found Love" singer once told a U.S. radio in September about the album, "It's laid-back but it's hopeful. It's a record that... gives me such a great feeling when I listen to it. The lyrics are very hopeful and positive, but it's about love and... a little different to what people would expect, I think." The 24-year-old singer went on, "I'm excited about that. I'm excited to surprise them sonically."
Rihanna's wax figure at Madame Tussauds in Las Vegas: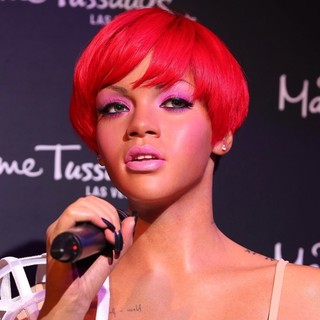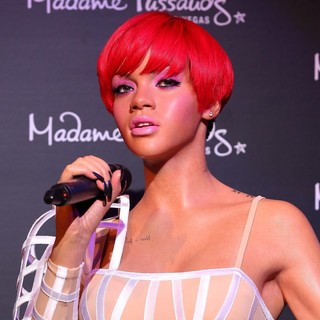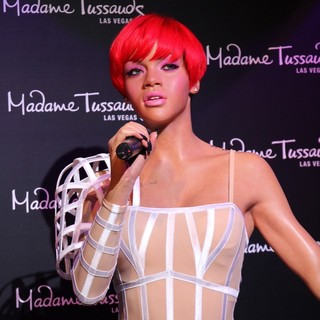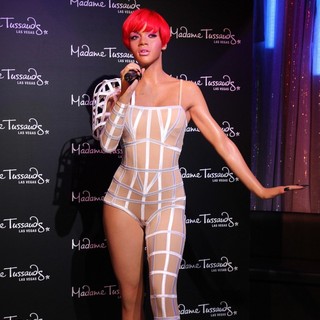 Rihanna's wax figure at Madame Tussauds in Hollywood, CA.: