The former 'Produce 101' trainee turns the casual outing into a huge ordeal as many fans spot him on the streets in Busan during his break for the Lunar New Year holiday.
Kang Daniel is back to his hometown of Busan during his short break. The members of Wanna One have been given days off from February 15 to 18 for the Lunar New Year holiday and the 21-year-old heartthrob has been spending it with his family.
The blonde hunk was caught on a date with a special lady, who was none other than his mother in Busan. What was supposed to be a casual outing turned into a huge ordeal as many people began taking photos of him.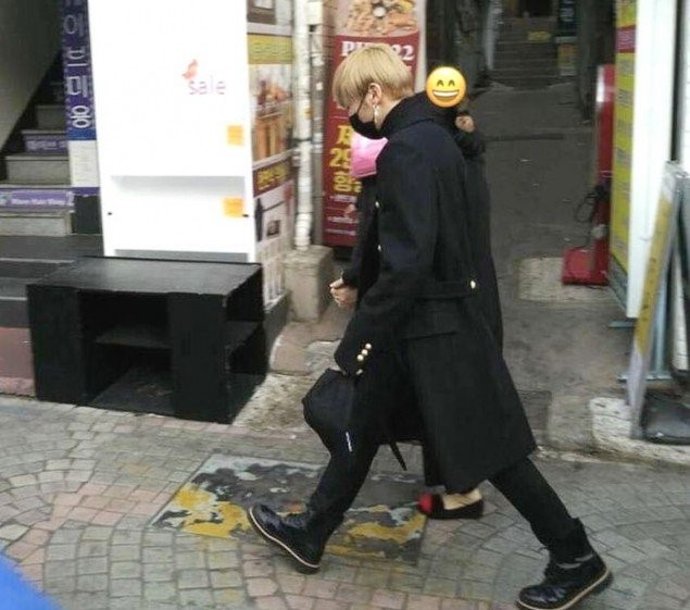 The "Beautiful" singer kept it stylish during the date. Wearing an all-black, he kept himself warm in a turtleneck sweater, a long coat, matching pants and leather shoes. He tried to hide his face with a black mask, but to no avail as fellow passersby recognized him on the street.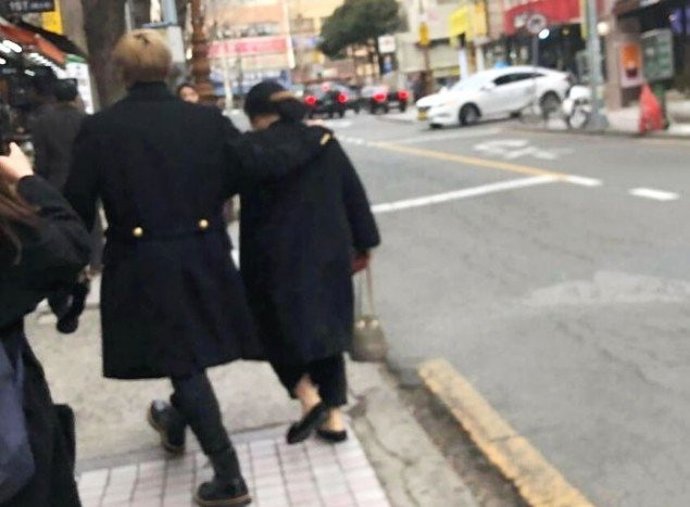 Daniel reportedly was protective to his mother, walking around holding her hand or wrapping his hand around her shoulder as some people followed them.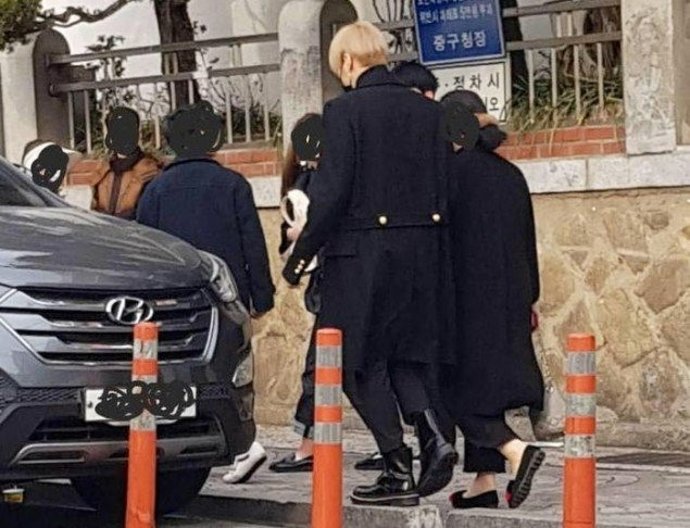 Upon seeing pictures of Daniel in Busan, people commented, "I remember him saying on a variety show how it's his wish to see his mom. He's such a good son," "He turned the streets of Busan into a photo shoot set," and "Aww he's so cute."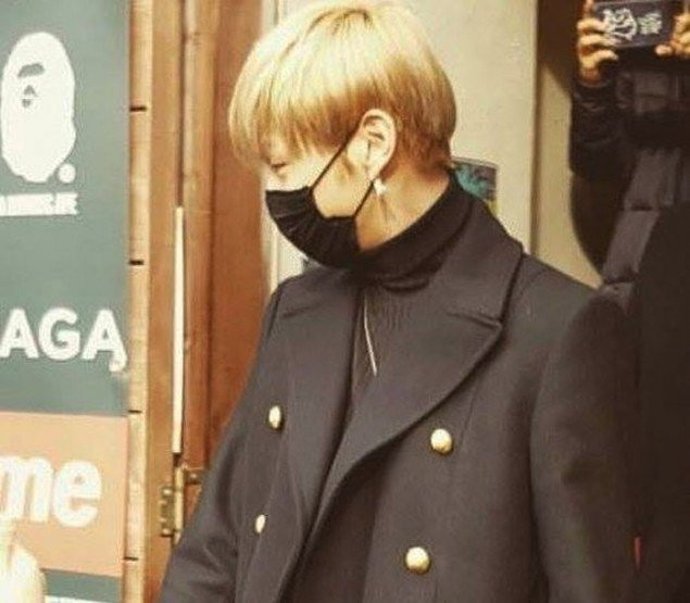 It hasn't been easy for Daniel for the past few days after "Unpretty Rapstar" rapper Yuk Ji Dam
claimed
she ever dated the idol. The raptress responded to blog posts written by Daniel's fan known as a 'pretend Kang Daniel' and said they were inspired by her real story with the Wanna One member, accusing the blogger of being a stalker.
YMC Entertainment, which represents Wanna One, later
issued a statement
to respond to the controversy. They said, "We are issuing this statement for the fan posts related to our label artist that is becoming an issue today. We will take strong legal action against rumors and false information that is being spread with a past friendship as the reason."
Daniel looked uncharacteristically quiet and reserved when attending the '7th GAON Chart Kpop Awards' inside Seoul Jamsil Stadium on Wednesday night, February 14. He remained silent and didn't smile on the stage while other members delivered their speeches for winning Album of the Year, Song of the Year, New Artist of the Year and Mobile Vote Popularity Award.
Many speculated that it was due to the recent dating controversy.