Sporting casual looks, the rumored Ivy League couple was spotted strolling around Soho in their first public outing over the weekend in New York City.
Malia Obama is enjoying her young love. The first daughter of former president Barack Obama was photographed enjoying a low-key date over the weekend in New York City with her rumored Harvard boyfriend, Rory Farquharson.
The 19-year-old former first daughter bundled up in a black jacket. She paired her casual look with a $69 Urban Outfitters floral dress, a pair of $135 black Dr. Martens boots and black sheer leggings.
Meanwhile, her posh beau looked equally casual in a gray T-shirt underneath his blue padded jacket. Rory, who is currently in his sophomore year in Harvard University, opted for black pants and round-framed sunglasses.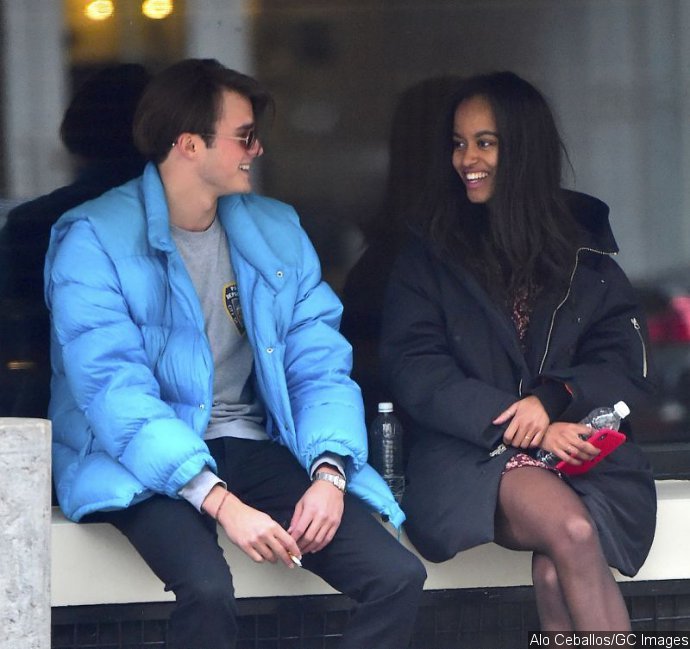 During their first public outing after being spotted
locking lips
at Malia's first Harvard-Yale tailgate back in September, the rumored Ivy League couple strolled around Soho. They looked so loved up as they walked down the street, laughing and all.
The pair made headlines when they were snapped making out at the Harvard-Yale game. It was reported that Rory was "quite the catch," with an insider claiming that he "was very popular." Prior to continuing his studies at the Ivy League university, Rory, who is a son of a London banker, attended the prestigious Rugby School, which cost more than $42,500 a year.
He was also named Head Boy at the school. In addition to playing rugby, Rory represented the school at golf and was a member of a chemistry club named Blue Bunsen Society. He was even featured in a video that played during the opening of the 2015 Rugby World Cup in which Prince Harry made an appearance as well.