The 'Pretty Litte Liars' actress shares on social media a screenshot of a message that read, 'I never understood sexual assault until tonight.'
Lucy Hale
hinted that she was sexually assaulted. The "
Pretty Little Liars
" alum posted on social media on Thursday, January 18 a cryptic message about the issue. She didn't reveal in the post who the victim was, but many fans believed that it was her judging from her message.
The screenshot of her message was first posted on her Instagram account, but Lucy deleted it soon after. She then took to Twitter to re-post the message, captioning it, "I deleted it from Instagram. But this needs to be heard."
"I never understood sexual assault until tonight, I always sympathized, but never felt the pain of it until right now," so she began her message. "My dignity and pride was broken. I am completely at a loss of words."
Hale added that she was going to use this experience to try and help others. "I feel for anyone that has felt this pain that I feel right now," she continued. "But I promise. I will not let a moment go by that I don't try to make a difference."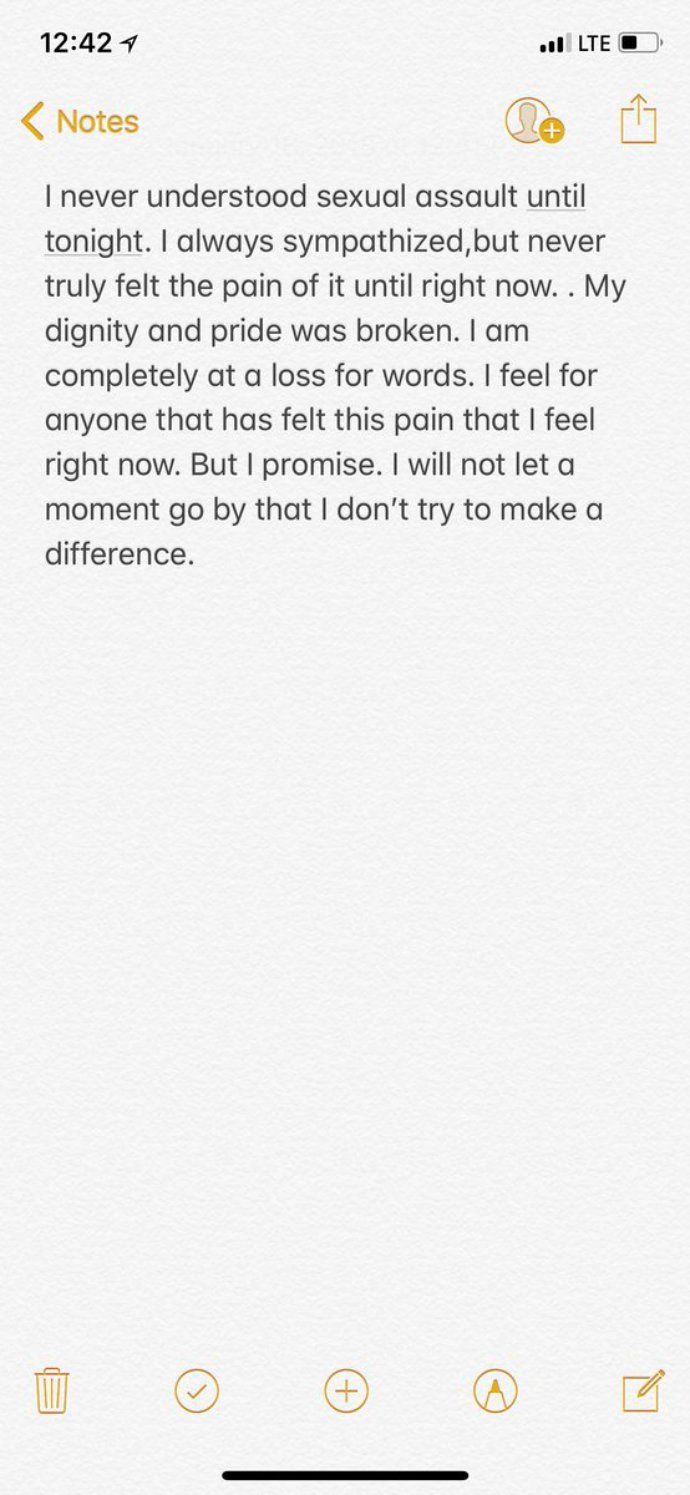 Both posts have now been taken down from Instagram and Twitter, but fans were quick to send their support and love for the 28-year-old actress. "My heart has just broken.. You don't deserve this. Thank you for being brave enough to speak up, you're strong!" one Instagram user wrote in the comment section of one of Hale's posts.
Fans on Twitter also supported her decision for sharing the story. A fan wrote, "I don't know what to say. My heart is broken. I'm so sad and angry and I'm crying. I am SO SO sorry, Lucy. I'm sending you my thoughts, love and hugs. Stay strong. Love you." Another tweeted, "So sorry to hear what happened @lucyhale I love you so much stay strong."
@lucyhale I don't know what to say. My heart is broken, I'm so sad and angry and I'm crying. I am SO SO sorry, Lucy. I'm sending you my thoughts, love and hugs. Stay strong. Love you. ❤

— Adele (@AMoravcov) 18 Januari 2018
So sorry to hear what happened @lucyhale 😥 I love you so much stay strong 💗💗💗

— Sabrina || 23 (@onpurposebenzo) 18 Januari 2018