Revealing her husband's thoughtful gifts for her on Christmas, the KKW Beauty founder shows a box containing stocks to Amazon, Netflix, Apple, Adidas and Disney.
Kim Kardashian
has already got everything she needs, so what
Kanye West
could give her for Christmas? A thoughtful husband he is, the rapper surprised his wife with gifts that make her even wealthier.
The 37-year-old reality TV star took to Instagram Stories on Tuesday, December 26 to show a box of gifts containing a stuffed Mickey Mouse doll, a $60 Amazon and a $100 Netflix gift cards, some Apple headphones and plain white Adidas socks. Hinting that at first it was like a bummer, Kim said, "I'm like 'that's so sweet, thanks.' "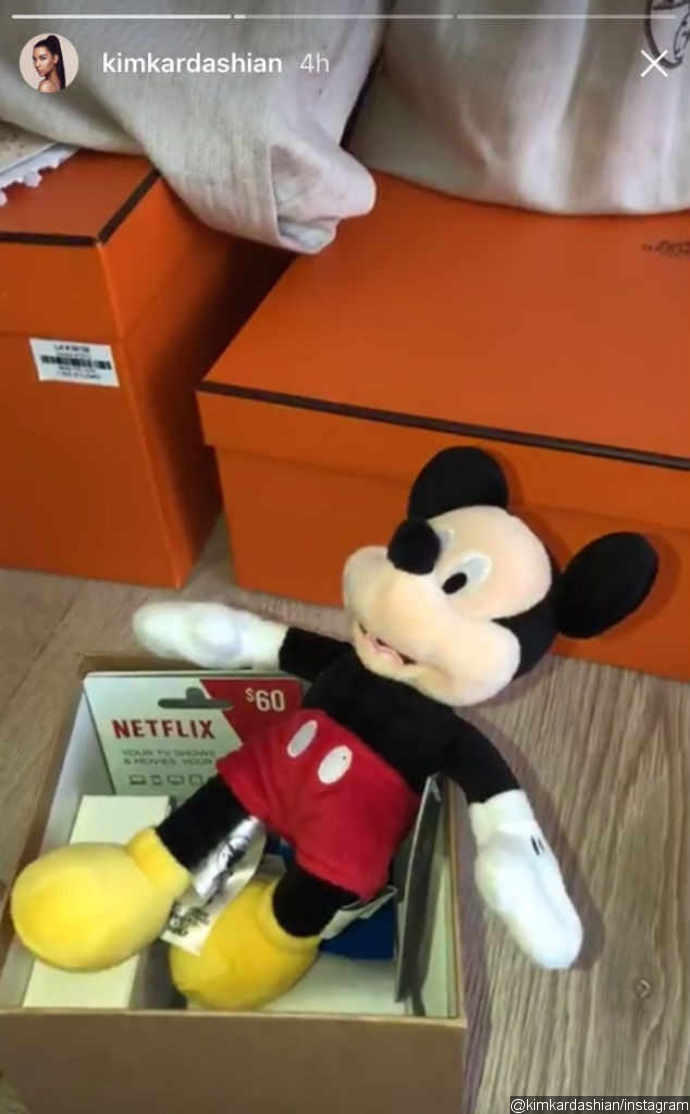 But then the reality TV star opened another box which contained stocks to all the companies mentioned above. "But then I open the next box and it is stock to Amazon, where he got the gift card, stock to Netflix, stock to Apple where he got the headphones, Adidas stock and Disney stock," she said in the second clip. She captioned both clips with "best husband alert!"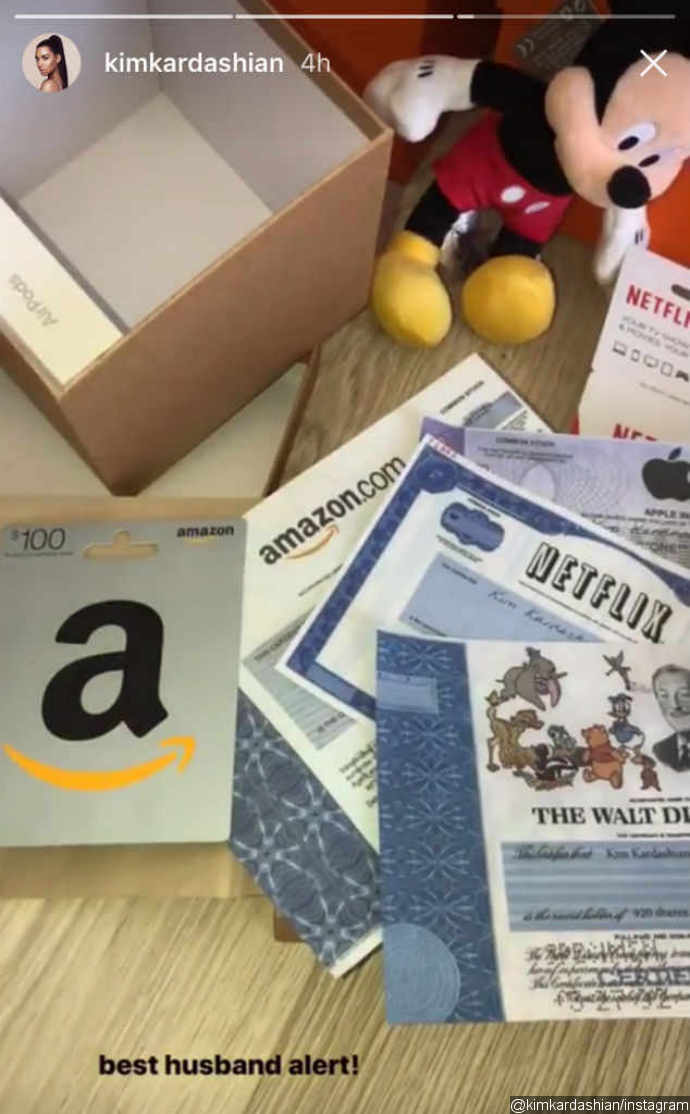 The Adidas stock is valued at $168,553. She also received 920 shares to The Walt Disney Company that is valued at approximately $100,000. The rest of the stock values were not revealed, but that's enough to show how much money Kanye spent for Christmas gifts for his wife.
That's not the only thing that Kim was grateful for this Christmas. The KKW Beauty founder revealed earlier on Tuesday that her psoriasis is almost completely gone. "OMG my psoriasis is almost gone! Best Christmas present!" Kim wrote on Instagram along with a shot of her leg.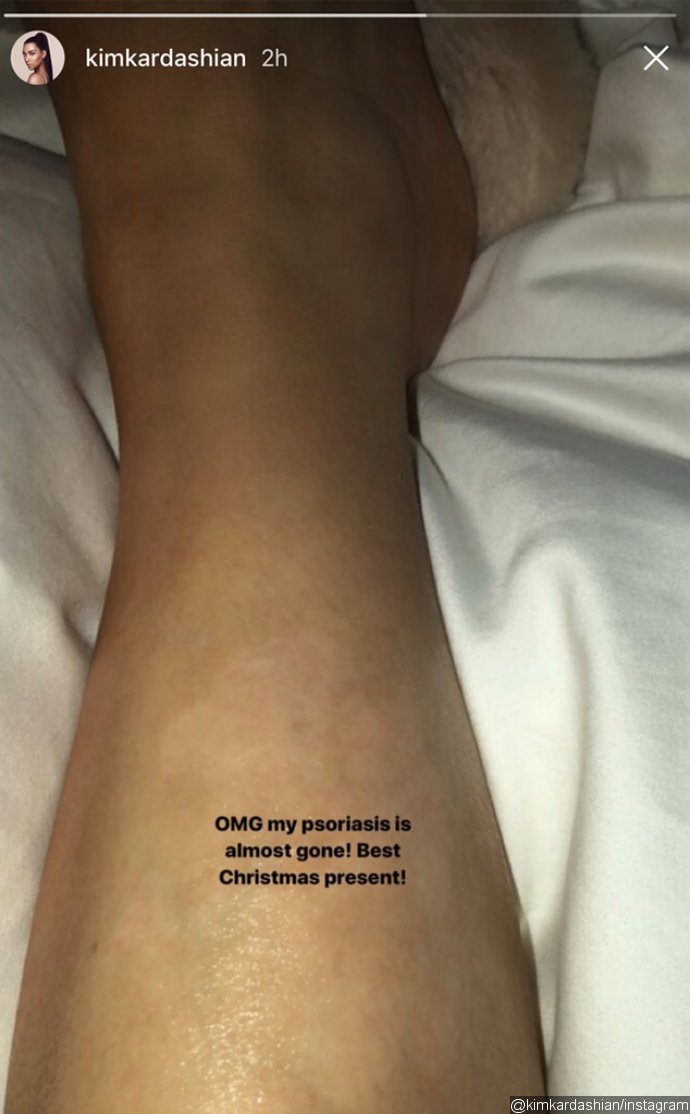 Even before she received her Christmas gifts from Kanye, this year is already extra special for Kim. The "
Keeping Up with the Kardashians
" star announced last month that she and her husband are expecting their third child via a surrogate.