The 'Arrival' actress was unrecognizable as she rocked a dramatic new look when she was spotted on the set of the upcoming biopic about the former Vice President on Thursday, October 12.
Is that you,
Amy Adams
? The 43-year-old actress looked unrecognizable when she was spotted on Thursday, October 12 on the set of "
Backseat
", an upcoming biopic about the most powerful Vice President in history, Dick Cheney.
Amy rocked a dramatic new look as she's set to portray the former Vice President's wife, Lynne Cheney. The five-time Oscar-nominated actress channeled the author and former Second Lady of the United States by wearing short gray hair and vintage clothes.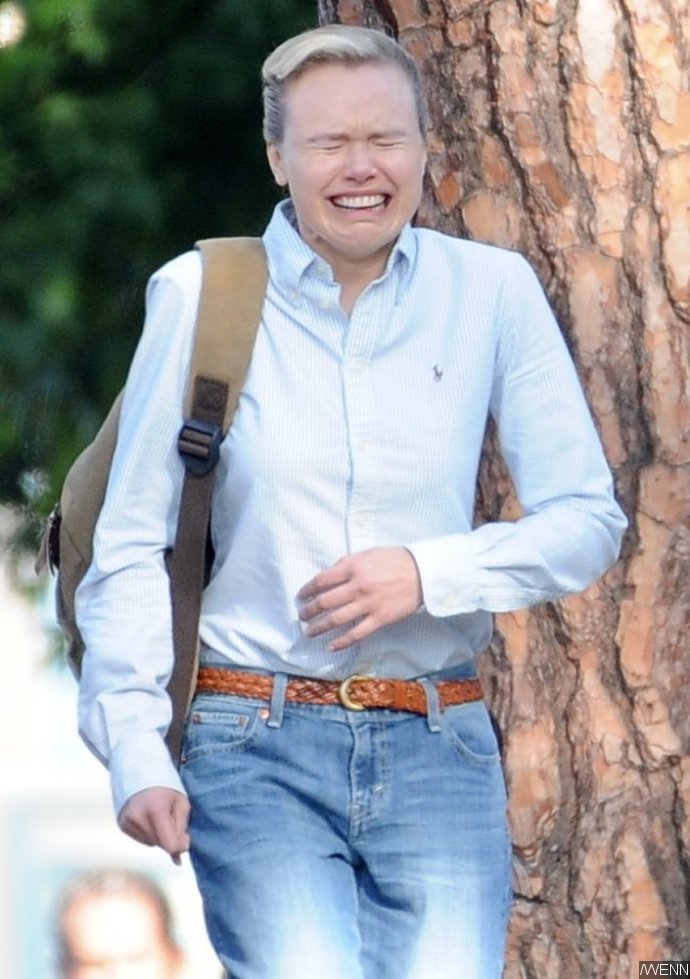 Pairing her light blue shirt with classic loose jeans and braided leather belt, the "
Nocturnal Animals
" actress slung her backpack over one shoulder. She appeared to film a scene in what looked like a park. She could be seen at one point giggling, with her other hand holding her stomach.
None of her co-stars were spotted on the set. In the upcoming biopic written and directed by Oscar winner Adam McKay, the "
American Hustle
" actress stars alongside
Christian Bale
, who takes on the role of the 46th Vice President of the United States Dick Cheney.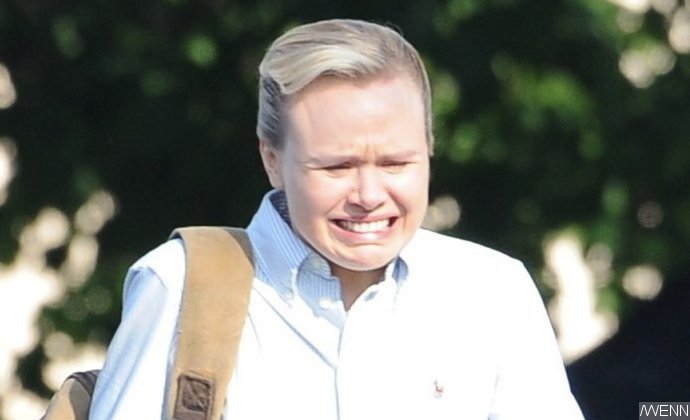 The biopic is supported by
Sam Rockwell
as George W. Bush,
Steve Carell
as Donald Rumsfeld and
Bill Pullman
as Nelson Rockefeller. Other cast members include
Tyler Perry
, Stefania Lavie Owen, Jillian Armenante, Brandon Sklenar, Adam Bartley, LisaGay Hamilton, Mark Bramhall, Brandon Firla and Don McManus.
In addition to writing and directing, Adam McKay serves as a producer along with
Brad Pitt
,
Will Ferrell
, Dede Gardner, Jeremy Kleiner and Kevin Messick. The film doesn't have a release date yet, but it is expected to be released in the United States sometime next year.
Before appearing in the upcoming Dick Cheney biopic, Amy can soon be seen in "
Justice League
", which is due out November 17. She is reprising her role as Lois Lane, who is the love interest of
Henry Cavill
's Superman. The actress is also attached to an upcoming animated feature titled "
Disenchanted
", which also has
Patrick Dempsey
and
James Marsden
on board.