The TV host, who once called herself 'poster child for plastic surgery,' looks different as she frolics on the beach in Barbados with her husband Kevin Hunter.
Is that
Wendy Williams
? The 53-year-old TV host was recently spotted hitting the beach in Barbados, but it's hard to recognize her. In some pictures obtained by
Daily Mail
, the talk show host bared her hourglass figure in a black bikini.
Wearing pink lipstick with her blonde wig piled on top of her head, Wendy looked like a living Barbie doll. She accessorized with pink sunglasses and some jewelries, including a bedazzled "W" necklace. While she appeared to have slimmed down, it wasn't her new tiny waist that made her look different. When Wendy took off the sunglasses, something looked different with her face.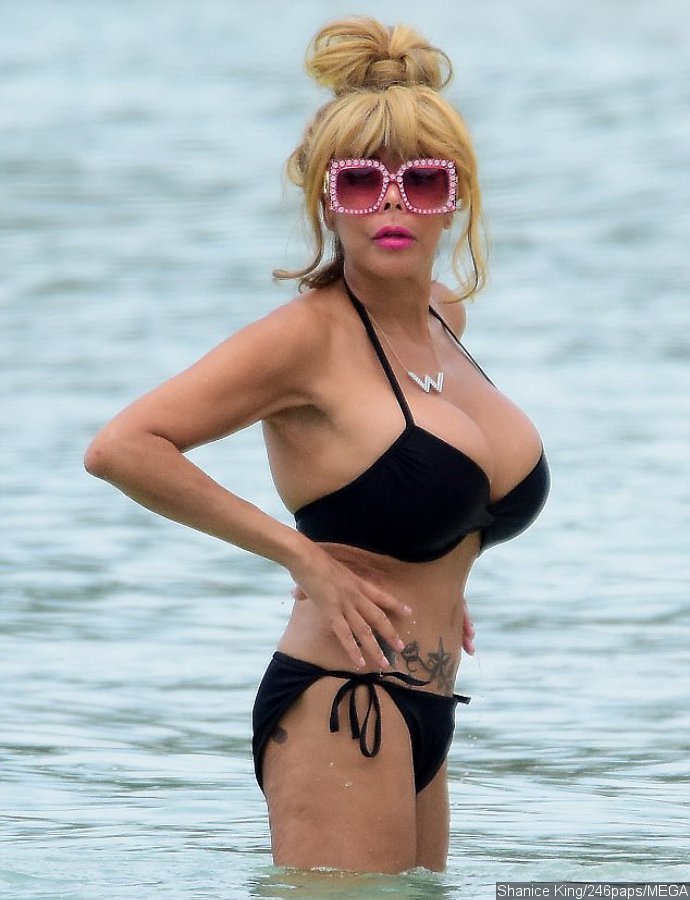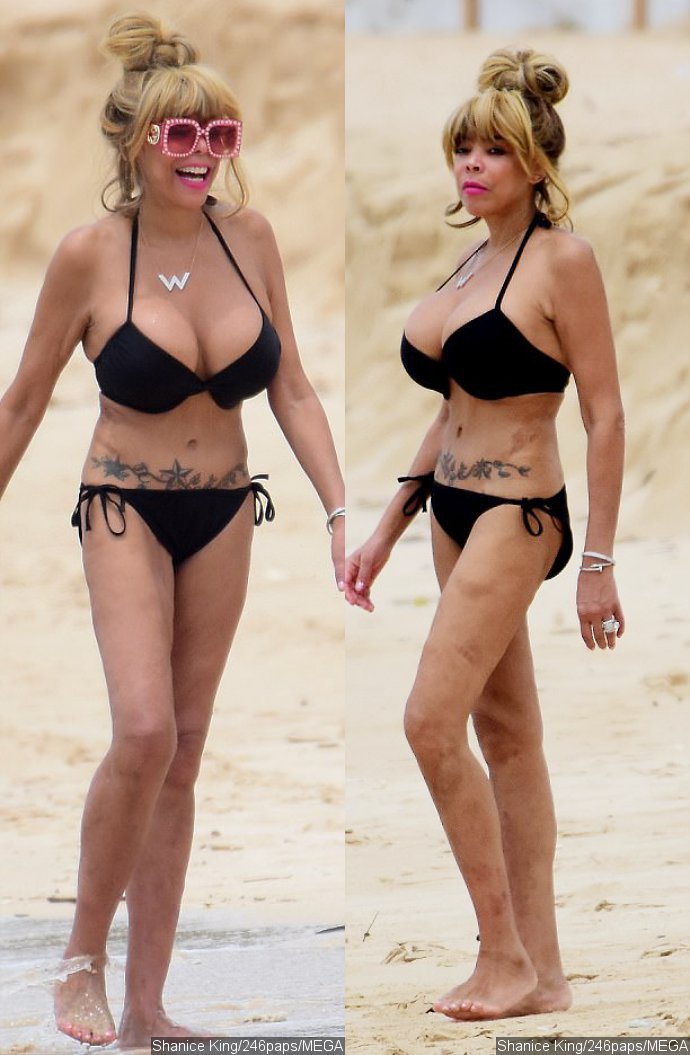 Wendy was joined by her husband 20 years, Kevin Hunter, during the beach outing. She was seen frolicking in the water and strolling on the beach with Kevin, who sported purple swim trunks.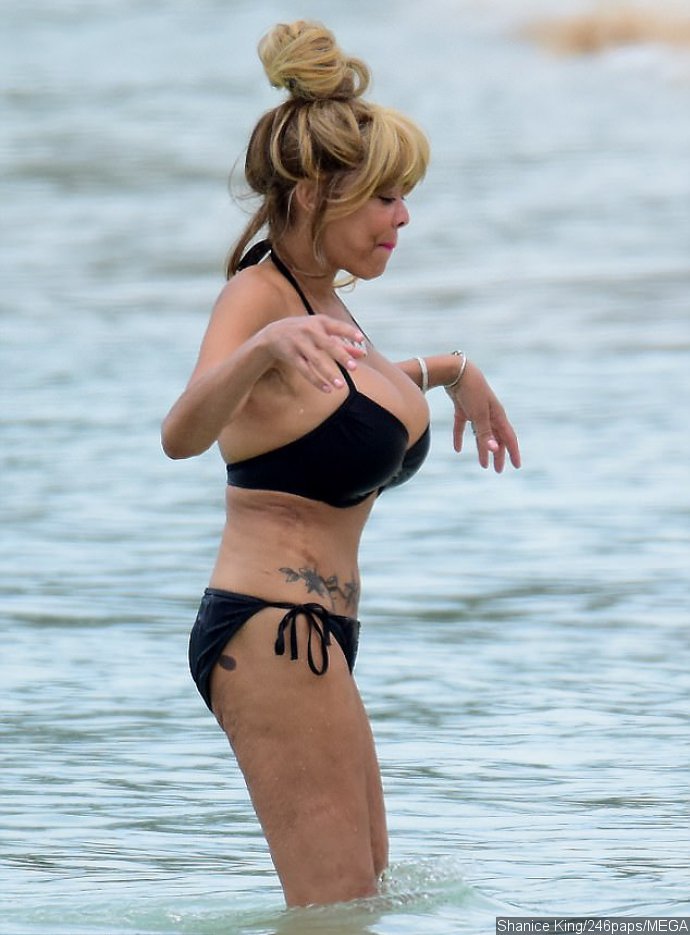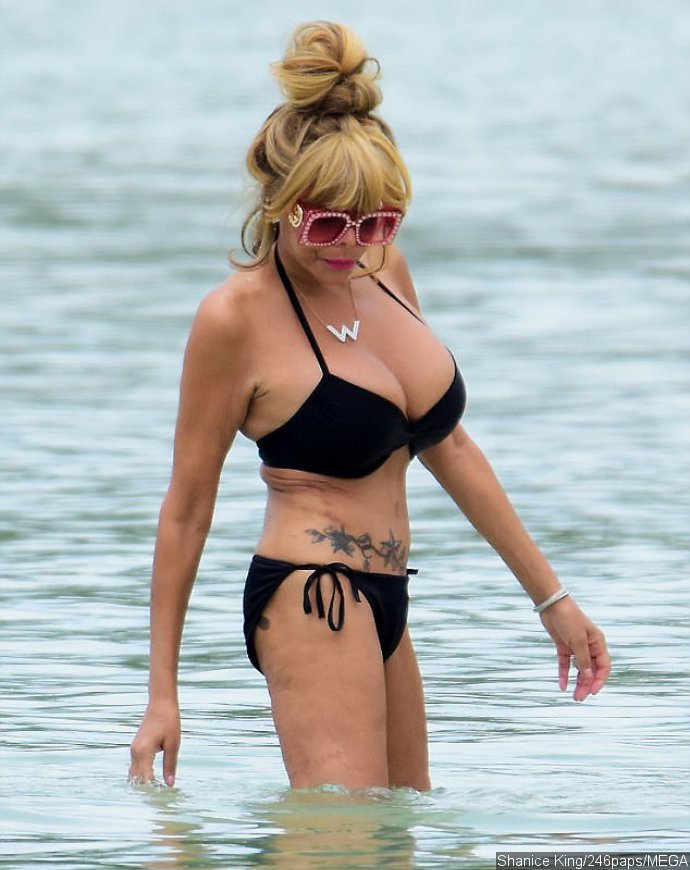 It's not clear if Wendy recently went under the knife to enhance her look, but the actress has never been shy of admitting that she used plastic surgery to maintain her youthful good looks. She once even called herself a "poster child for plastic surgery."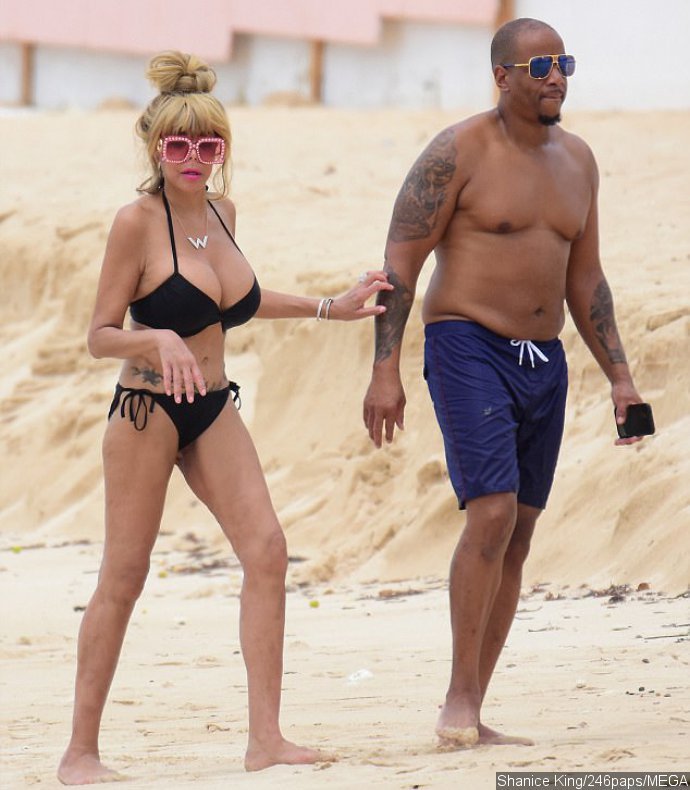 Six months after giving birth to her son Kevin Jr. in 1999, she got a tummy tuck. The mother of one covered the scar with a large tattoo spanning the width of her stomach. She has also admitted to having Liposuction to hone her stomach area, along with other surgery, including a breast augmentation and implants and a face lift, along with Botox and laser treatment to reduce scarring.
She believes that if they had the opportunity, many women would follow her lead. She once told Essence.com, "If I gave you $10,000 and said you can use my doctor, you'd do it. If you say you wouldn't, I venture to say, 'Somebody's lying, and it ain't me.' "