The 30-year-old actress was spotted with a severe black eye and a bloody cut above it on the set of her new thriller movie, 'A Simple Favor', in Toronto, Canada on Thursday afternoon.
Blake Lively
will likely be involved in some dangerous incidents in her upcoming thriller movie titled "
A Simple Favor
". As filming on the movie is currently underway in Toronto, Canada, a bunch of photos from the set have made their way out online via
Daily Mail
.
"
The Shallows
" star was seen sporting a severe black eye and a bloody cut above it in the on-set photos taken on Thursday afternoon, September 7. She looked pensive as she was surrounded by a group of reporters outside a police station.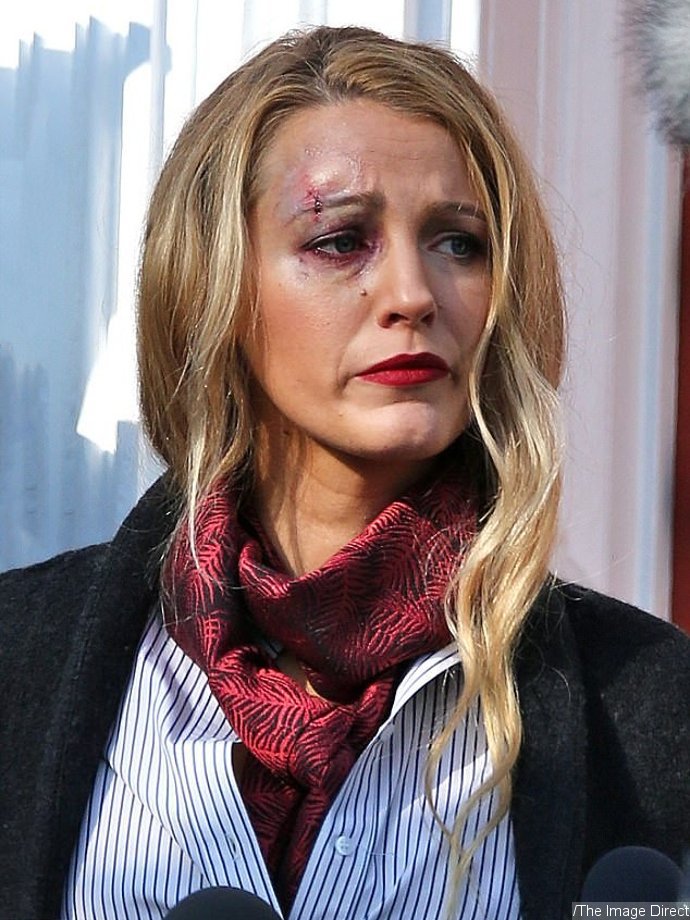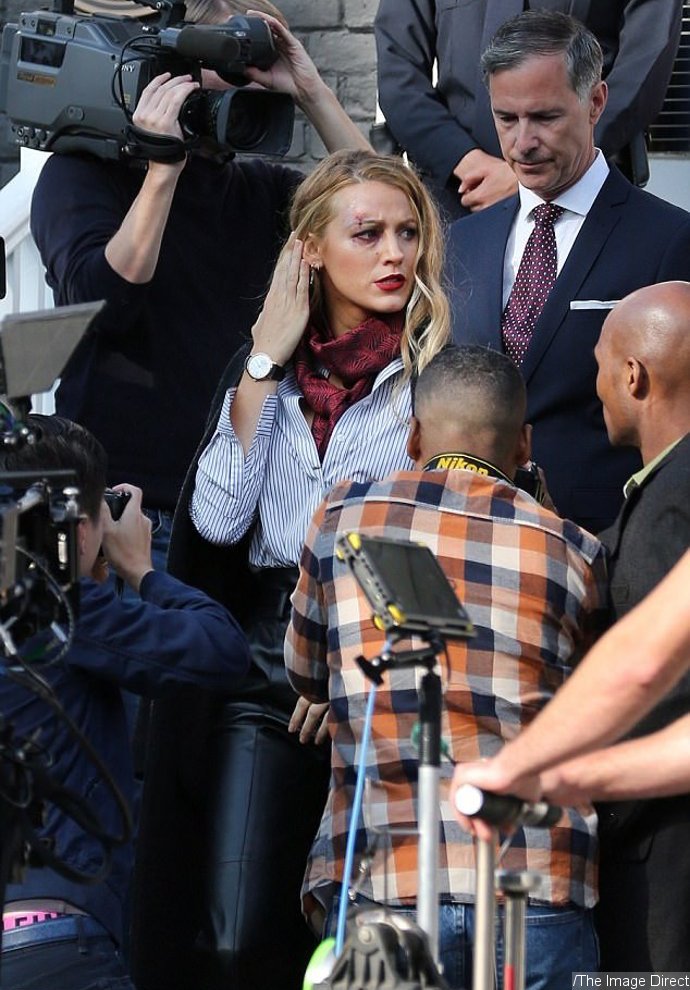 Dressed up as a wealthy suburbanite, Blake wore a striped blouse with a red scarf around her neck, worn like an ascot. A pair of black leather slacks that looked expensive nicely showcased her model figure. The 30-year-old actress draped a black jacket around her shoulders. Though she was injured, she had her hair and makeup beautifully done.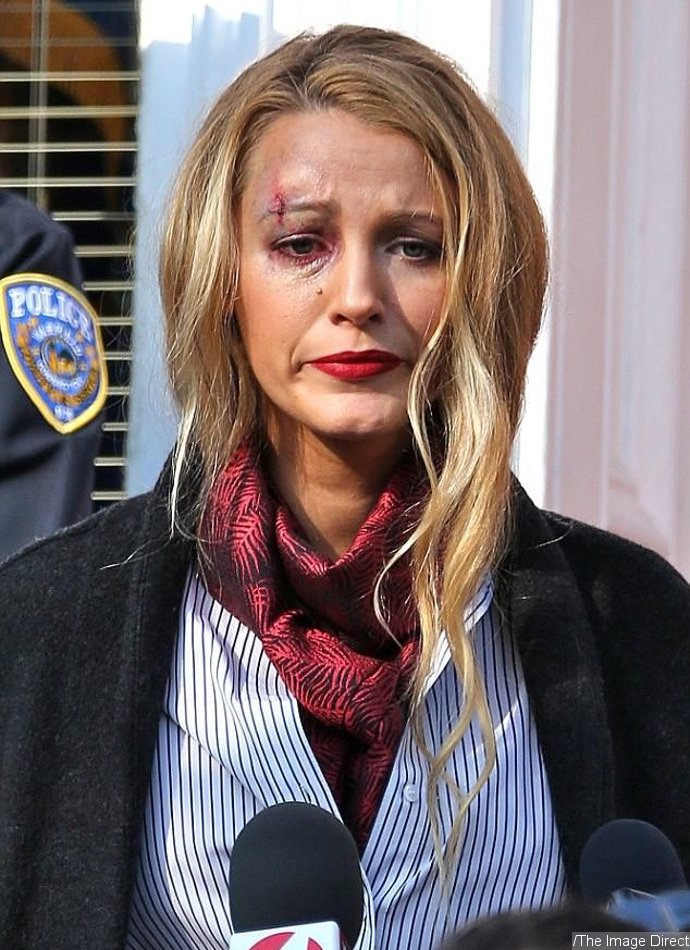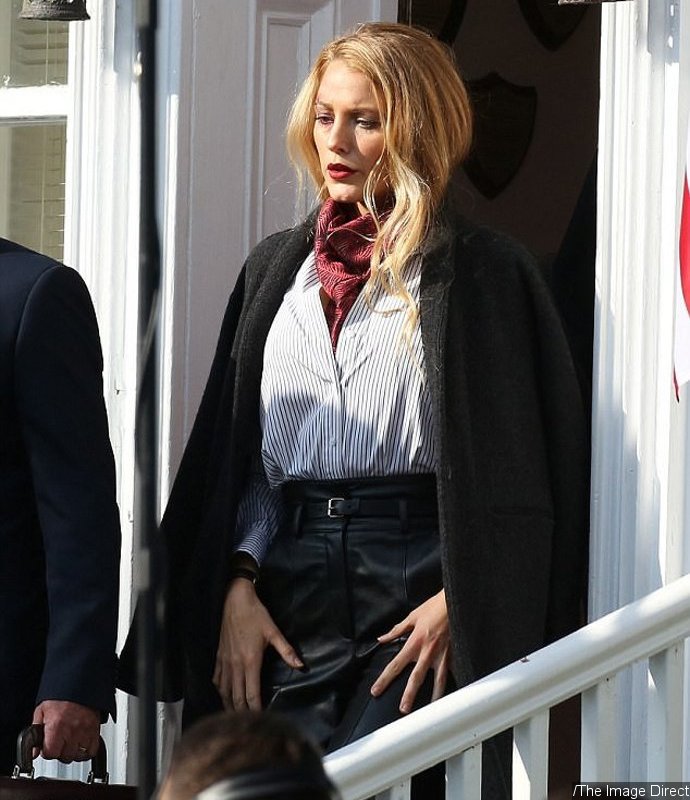 Filming will take place for the next several weeks in Toronto, with additional shooting in Los Angeles. No release date has been set just yet for the mystery thriller. The film is directed by Paul Feig ("
Bridesmaids
", "
Ghostbusters (2016)
") from a script he co-wrote with Jessica Sharzer, who is well known for her work on Showtime's drama series "
The L Word
" and FX's horror series "
American Horror Story
". Paul also serves as a producer with Jessie Henderson.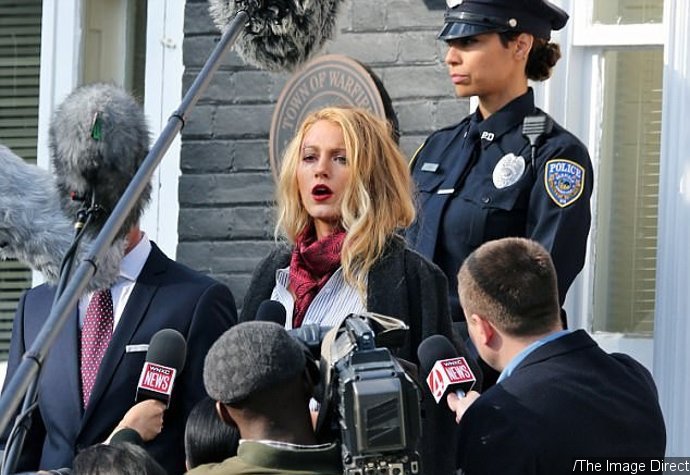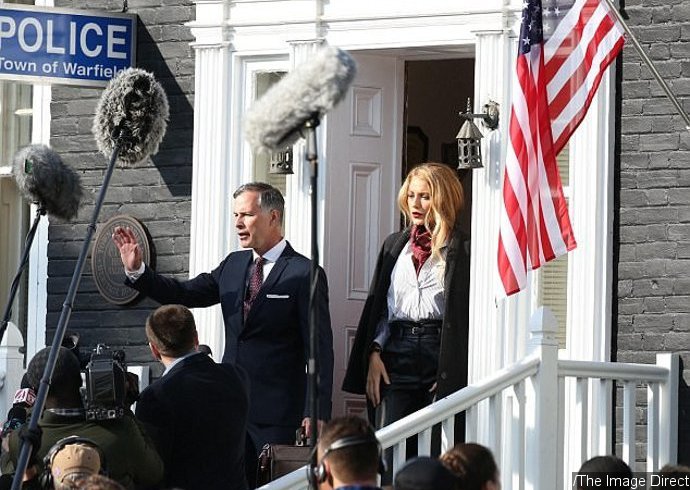 "A Simple Favor" is adapted from Darcey Bell's novel of the same name. It is about a mommy blogger in a small town who discovers her best friend has vanished. The story includes betrayals and reversals, a dead body and the revolving question of who is duping whom.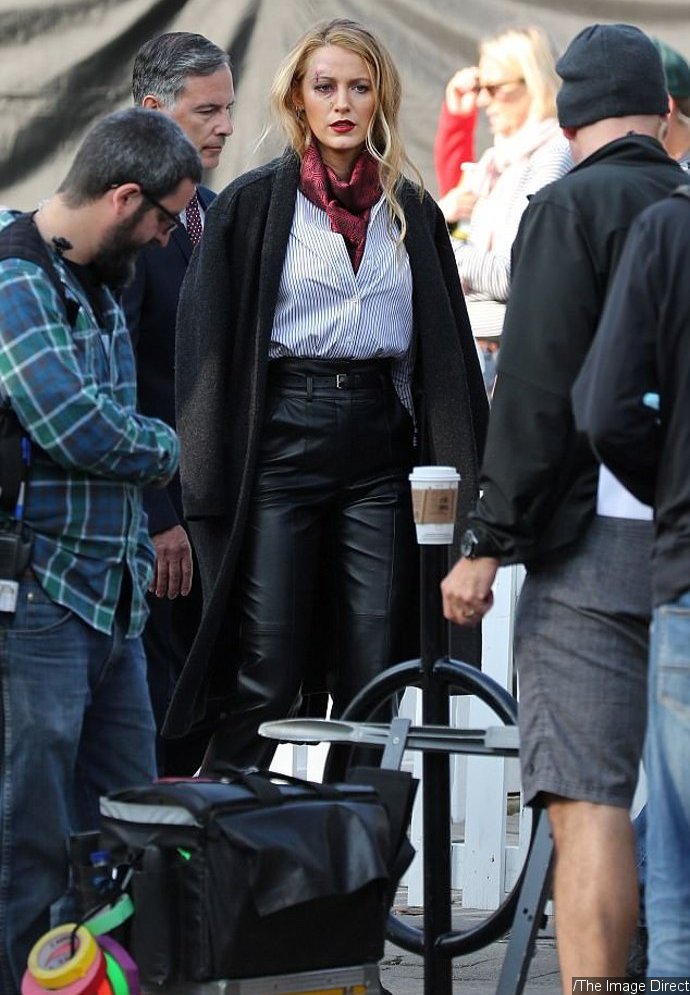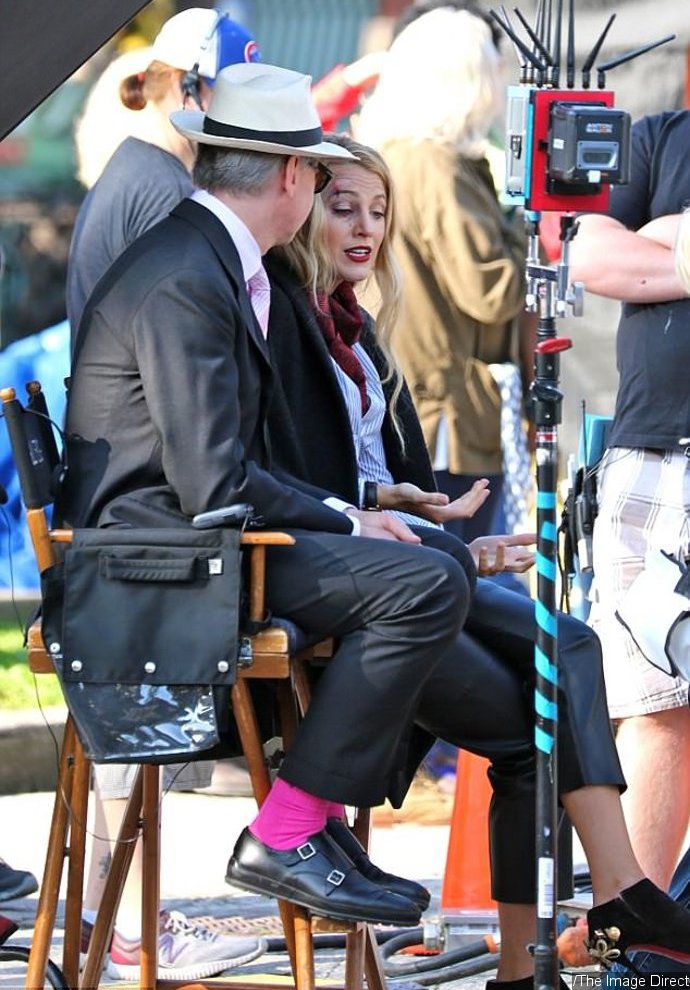 Starring opposite Blake in the upcoming movie to be distributed by Lionsgate Films are
Anna Kendrick
, Henry Golding, Sarah Baker, Glenda Braganza and Joshua Satine among others.