The 'American Hustle' actor packs on the pounds and bleaches his eyebrows for the upcoming biopic about former Vice President Dick Cheney.
Gone now his ripped physique from his days as Batman in Christoper Nolan's trilogy.
Christian Bale
is barely unrecognizable as he gained weight and bleached his eyebrows to play former Vice President Dick Cheney.
The 43-year-old actor debuted his chubbier look at the Telluride Film Festival this weekend, during when he premiered his upcoming movie "
Hostiles
". While dyeing his eyebrows blonde, he still keeps his brown hair, which is now cut short.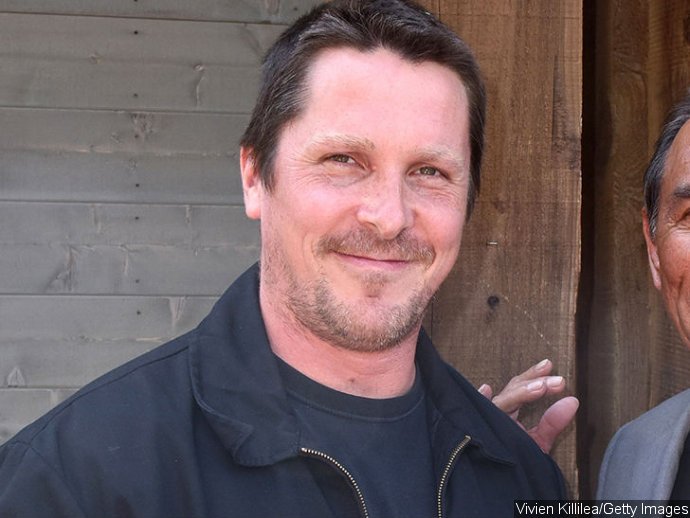 Bale's weight gain is for his role as Dick Cheney in an upcoming biopic called "
Backseat
", which will chronicle Cheney's rise to power, and how his policies arguably changed the world as we know it. His "
American Hustle
" and "
The Fighter
" co-star
Amy Adams
will play Cheney's wife, Lynne.
The movie also reunites Bale with Adam McKay, who directed him in "
The Big Short
". "I've always found Cheney fascinating," McKay told Deadline last fall about what drew him to the project. "Questions of what drove him, what his beliefs were. But once we started digging, I was astounded at how much he had shaped modern America's place in the world and how shocking the methods were by which he gained his power." McKay also wrote the script of "Backseat".
Steve Carell
will star as former defense secretary Donald Rumsfeld, with the likes of
Bill Pullman
and
Sam Rockwell
joining the cast in other roles.
This is not the first time Bale has undergone a drastic transformation for a movie role. He infamously lost 70 pounds for his role in 2004's "
The Machinist
". Weighing in at just 120 pounds, he shocked everyone with his skeletal body in the movie.
He bulked up to play Batman in Christopher Nolan's trilogy starting with "
Batman Begins
" in 2005, only to lose weight again when he played a heroin addict in 2010's "The Fighter". Three years later, he sported a pot belly in 2013's "American Hustle".