The 44-year-old supermodel showcases her lacy creations like the black 'Tuberose Tryst Contour' balconnet bra in an ad campaign for her lingerie label, Heidi Klum Intimates.
Heidi Klum
still looks hot at the age of 44, and she uses her best assets to promote her self-designed intimates collection. The German-born model unveils the sixth ad campaing for her lingerie label Heidi Klum Intimates, featuring her sporting her lacy creations like the black "Tuberose Tryst Contour" balconnet bra, matching bikini and thigh-high stockings.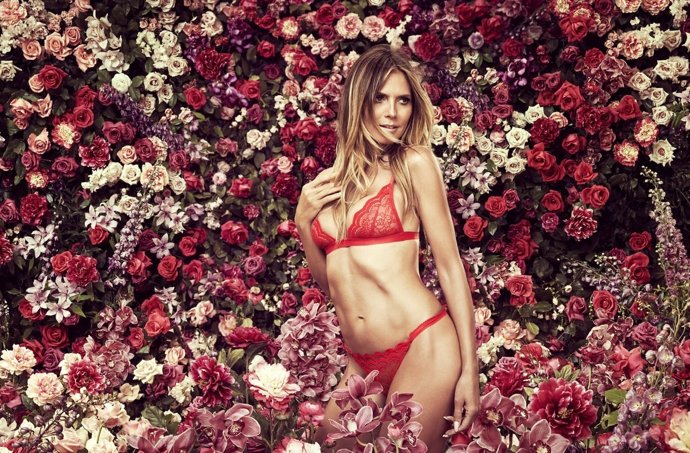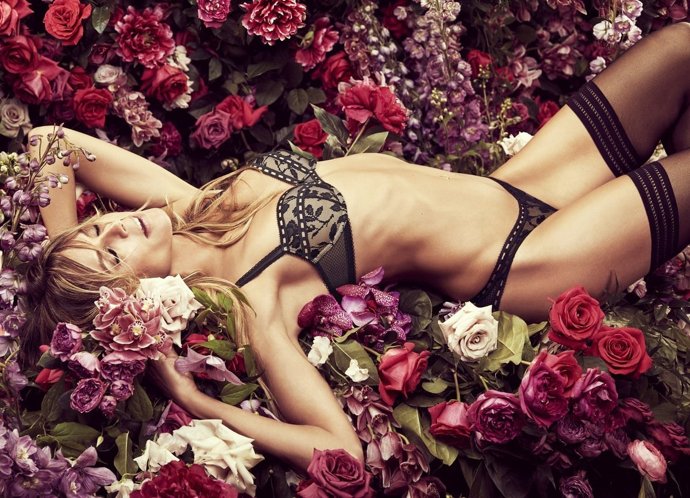 Shot by Italian photographer Francesco Carrozzini and set against a gorgeous floral backdrop, a slew of photos from the campaign have been released. Heidi can be seen flaunting a generous amount of cleavage and her toned body in six different types of two-piece lingerie from her FW/17 collection, which ranges in price between $25 to $170.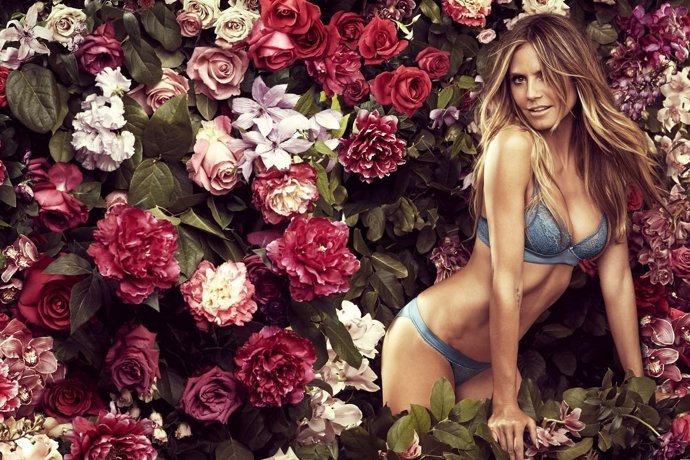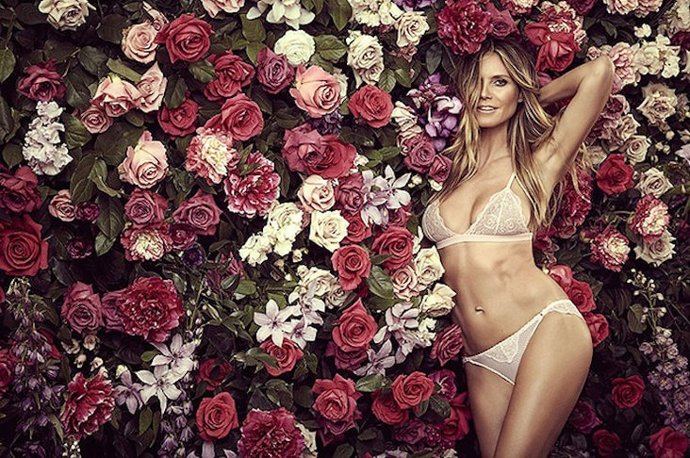 Heidi originally launched Heidi Klum Intimates in 2015 after several years as a Victoria's Secret Angel and SI Swimsuit cover girl. To celebrate launching the new season collection of her lingerie label, the mother of four hosted a "bra brunch" at the Hotel Bel-Air in Los Angeles alongside three beautiful lingerie models on Thursday, August 17.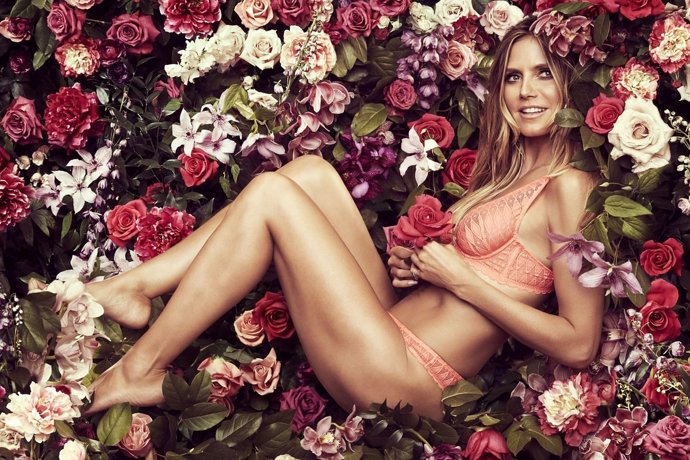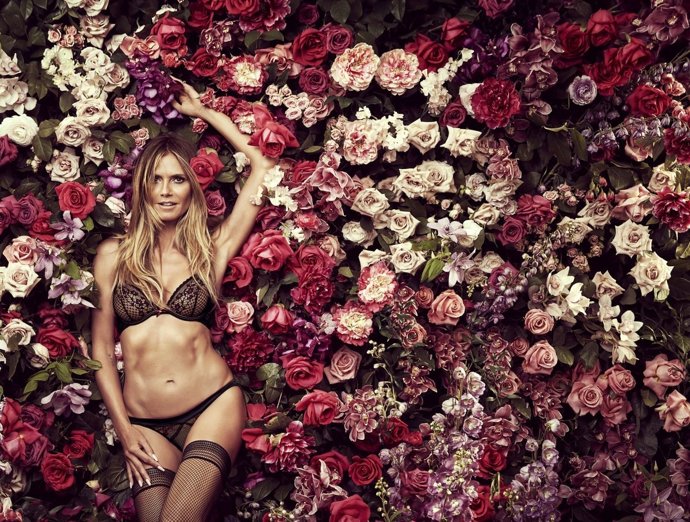 Heidi sported a plunging white top which she teamed with a pair of jeans and blue wedges at the celebration. She shared a photo from the venue on Instagram along with a gushing caption. "What an amazing day launching @heidiklumintimates collection!" she wrote. "So excited for you all to enjoy it! #HeidiKlumIntimates ‬Thank you all so much for coming!"
The "
America's Got Talent
" judge also posted a couple of playful videos. She looked really happy as she was seen in one of the brief clips smiling from ear-to-ear while sitting on a swing. "What a fun day we had with @heidiklumintimates," so she wrote in the caption, adding a bunch of flower emojis.
Wearing her ombre blonde locks down, Heidi was seen in the other Boomerang video dancing along with her three models. "Girls you looked beautiful in my @heidiklumintimates [face blowing a kiss emoji] Thank you !!!!!!" she wrote, complementing the three beauties who modeled two sheer orange two-piece lingerie and a white one.