Dressing in full Deadpool costume, a man may be or may be not Ryan Reynolds was seen on the Vancouver set on Monday dangling in front of a billboard with harnesses on.
As filming is underway for "
Deadpool 2
", a bunch of new behind-the-scenes photos from the set in Vancouver, Canada, have made their way out online. The new photos taken on Monday, July 31 showed a man dressing in full Deadpool costume dangling in front of a billboard with harnesses on.
It's unclear whether the man in the suit was the Deadpool depicter himself,
Ryan Reynolds
, or a stunt double. Being held by threads in front of a Hillside Amusement Park billboard, the man wore Deadpool's traditional all-red suit complete with face mask, shin guards and katanas.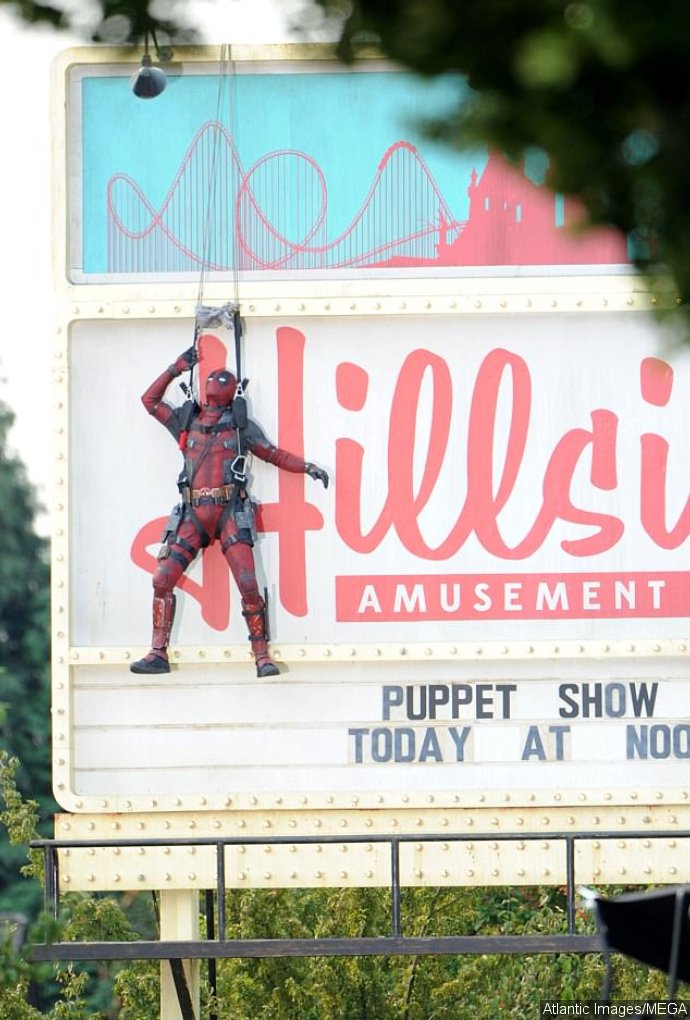 This comes on the heels of a recent photo featuring the
first look
at Domino in the "
Deadpool
" sequel that was shared by Reynolds on Twitter. The photo found actress Zazie Beetz dressing in full Domino costume and lying on top of Deadpool-turned-rug.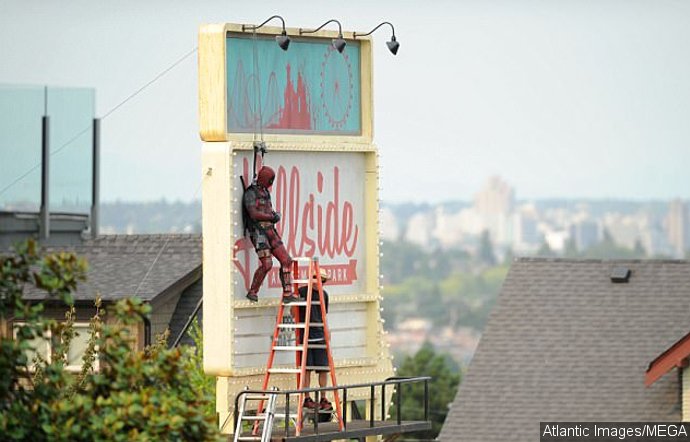 The costume featured a plunging neckline, making Beetz's Domino flaunt a generous amount of cleavage. She could also be seen sporting a tattoo around her left eye. It's explained in the comics that she gets the tattoo from her days in a Mutant Breeding Program.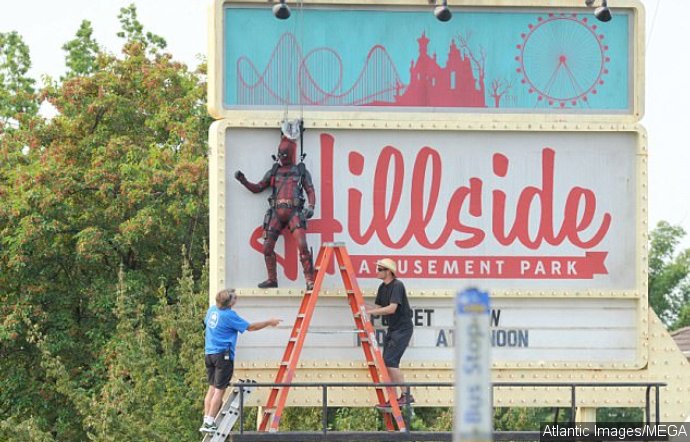 "Deadpool 2" is directed by David Leitch from a script by Rhett Reese and Paul Wernick. Production is expected to continue through September, with the film slated to hit U.S. theaters on June 1, 2018. The returning cast also includes
Morena Baccarin
and
T.J. Miller
among others, while
Josh Brolin
has joined to play time-traveling mutant Cable.