The 'Girls' creator strips off her clothes and takes a nude selfie on social media to raise awareness on body image positivity.
Lena Dunham
stripped down to her birthday suit on her new Instagram post, promoting body confidence. The "
Girls
" creator bared it all in the picture, covering her breasts and crotch only with pear and honey-pot emojis.
"I spent so many years loving my body but thinking it wasn't lovable by others," so the 31-year-old actress explained in her caption, "its sole purpose was to be fodder for jokes. I performed the insult so no one else could."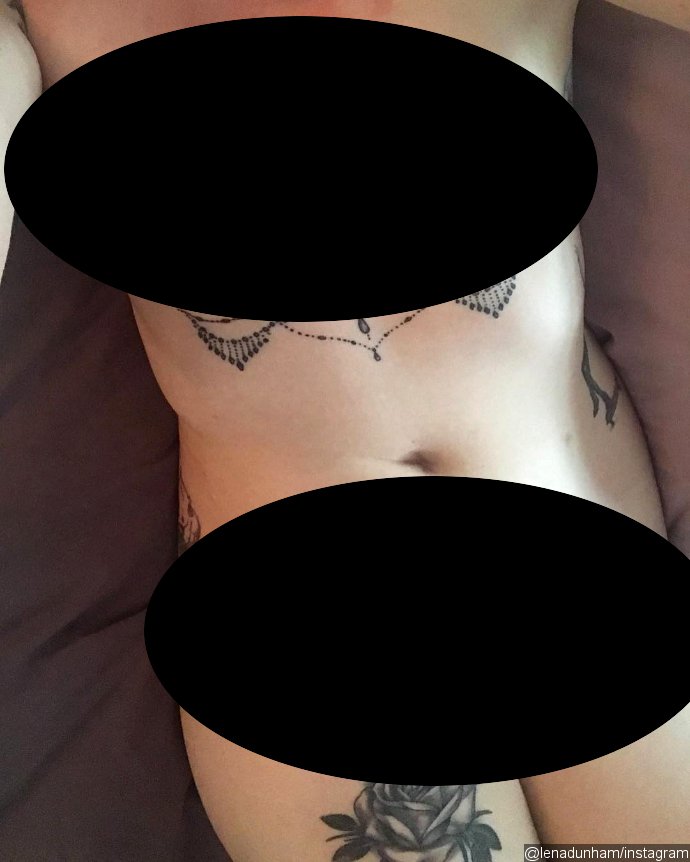 She continued, "I don't regret any of it- that's my art and that was my truth- but now, at age 31, having been through hell and back with my health and other people's perceptions of my physicality, I feel deeply comfortable with the idea that this pear-shaped pot of honey is equally good for making people laugh and laying out like a Suicide Girl circa 2004. Love it all."