The 'Daredevil' star is reportedly offered the role of Dr. Cecilia Reyes, while Blu Hunt and True O'Brien are said to be in the mix for Mirage.
Rosario Dawson
may take on another Marvel Comics character. The actress, who has already played Claire Temple/Night Nurse on Marvel/Netflix's series including "
Daredevil
" and "
Luke Cage
", is reportedly in talks to join the X-Men spin-off "New Mutants".
Should the deal be sealed, Dawson will play Dr. Cecilia Reyes, a trauma surgeon who has the ability to generate a protective bio-field around herself. After she was outed as a mutant by a government Sentinel program called "Operation: Zero Tolerance", she serves as a mentor for the group of fledgling heroes.
In other "X-Men: The New Mutants" casting report, newcomers Blu Hunt ("
The Originals
") and True O'Brien ("
Days of Our Lives
") are said to be in the mix to play Danni Moonstar a.k.a. Mirage. Supporting the report is the fact that Hunt has been following "New Mutants" director Josh Boone, stars
Maisie Williams
and
Anya Taylor-Joy
, as well as co-writer/producer Knate Lee on Instagram. Boone has also followed Hunt back.
Hunt has a Native American background on her Grandmother's side which would support her depiction of Mirage. Omega Underground first reported Hunt and O'Brien's potential castings in the upcoming Fox movie.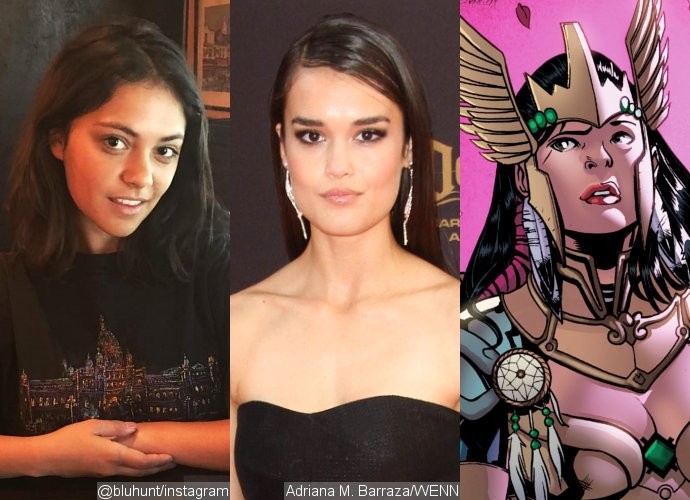 Maisie Williams will play Wolfsbane, "a girl struggling to reconcile her religious beliefs with her power to turn into a wolf." As for Anya Taylor-Joy, she's cast as Magik, a sorcerer who uses teleportation discs to travel. She is also the sister of Colossus, a mutant who appeared in "
Deadpool
".
"New Mutants" movie will center on the adventures of a group of teens with different nationalities, which include Native American Danielle Moonstar, Scots Wolfsbane, Brazilian Sunspot, a Kentuckian code-named Cannonball and Russian Magik. There will also be an alien named Warlock in the mix.
Director Josh Boone has confirmed that his adaptation of the Marvel comic books will be "a full-fledged horror movie set within the X-Men universe." He tells EW how the movie will be different from other superhero flicks, "There are no costumes. There are no supervillains. We're trying to do something very, very different."