The 'After Earth' actor arrived at Monday's Met Gala with a bouquet of his own dreadlocks as he sported an all-black ensemble while wearing his bizarre metallic grills in his mouth.
While some celebrities slayed the fashion game at the 2017 Met Gala in the most elegant way possible,
Jaden Smith
wore least expected accessory at the Monday elite event. The 18-year-old actor/rapper hilariously carried a bouquet of his own dreadlocks while showing off his newly buzz cut.
The "
After Earth
" actor looked proud as he was photographed waving his chopped-off dreads in the air at the annual fashion event that took place at the Metropolitan Museum of Art in N.Y.C. As if his accessory was not ridiculous enough, Jaden was seen wearing his bizarre metallic grills in his mouth.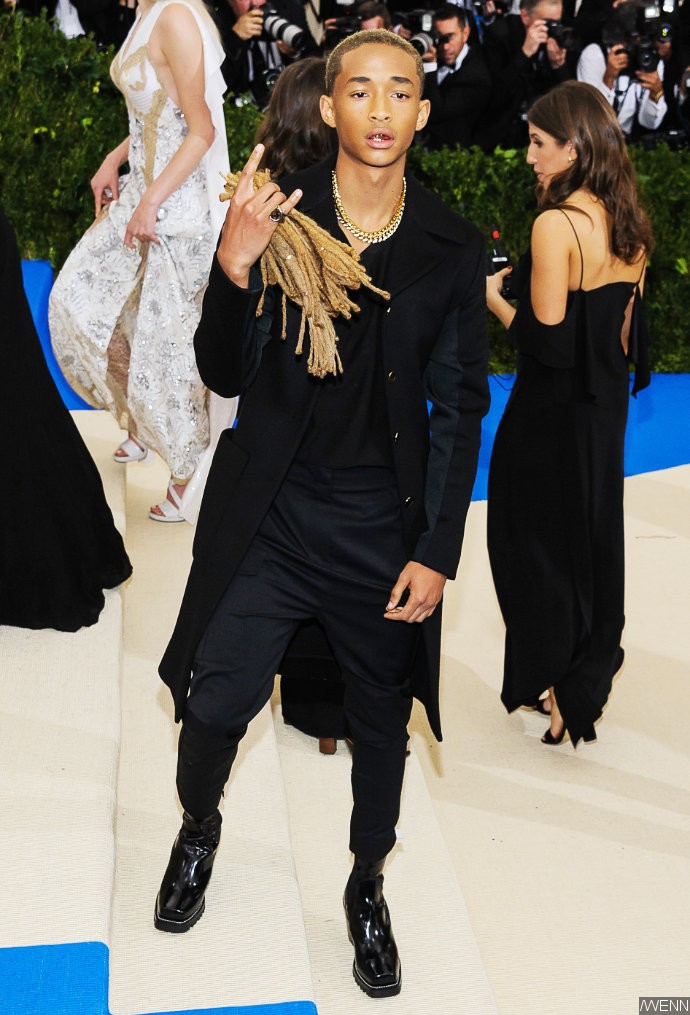 Jaden looked as trendy as ever in an all-black ensemble of jacket, pullover, trousers and shiny leathers shoes, though. He was seen at one point grinning, showing off the grills around his teeth. He matched his dazzling grills with some thick gold chains around his neck and prominent gold buttons on his trench coat.
Last month, Jaden chopped off his famous dreads for his role in upcoming romantic movie "
Life in a Year
", in which he will star alongside
Cara Delevingne
. His character will endeavor to give Cara's "an entire life" experience after she is diagnosed terminal cancer in the movie which is due out next year.