Netflix releases a slew of first look photos and a short trailer of its upcoming wrestling comedy, starring Alison Brie as Ruth Wilder, which is based on the 80s show of the same name.
Netflix has unveiled seven brand-new images of its upcoming new comedy, titled "
GLOW
". The comedy series is a new take on classic TV show of the same name that ran from 1986 to 1990 for four seasons.
The first photo features the first look at
Alison Brie
("
Community
", "
Mad Men
") as Ruth Wilder, a struggling and out-of-work actress in 1980's Los Angeles who is looking for a second chance for stardom before going on to create the first women wrestling TV show. Alison's Ruth is seen in despair as she sits on sidewalk. Another photo sees Ruth seemingly in an audition as someone is holding a portrait of her. A long line is seen queuing behind her.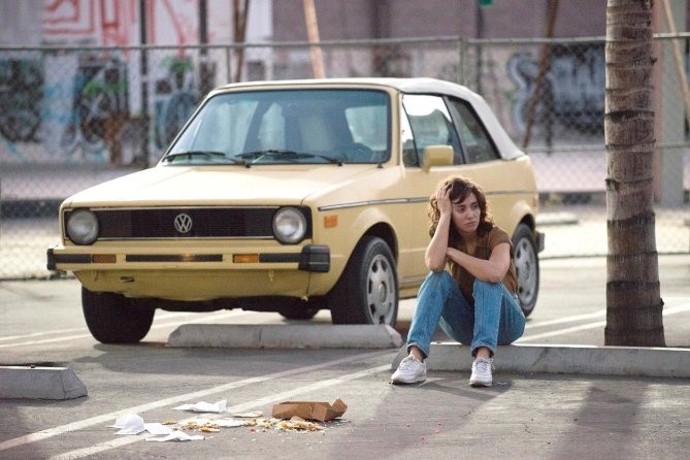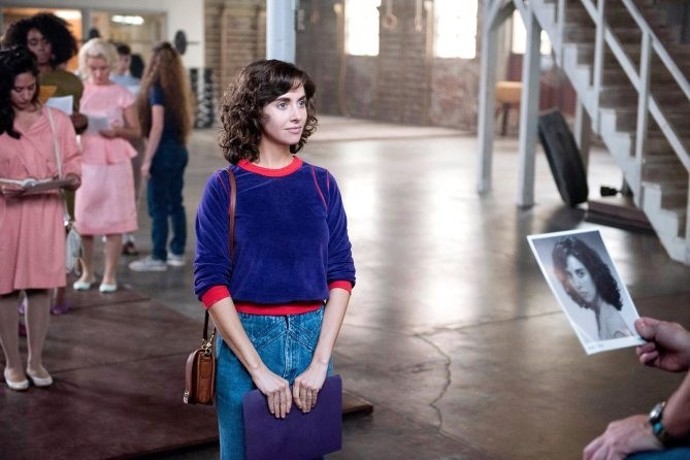 The next photo features Marc Maron as ring leader Sam Sylia, a washed-up B-movie director leading this athletic troupe. Sam can be seen standing alone inside the ring with women wrestlers gathering around him outside the ring.
One of the first look photos also features Ruth leading other female wrestlers in full '80s attire.
Betty Gilpin
's character Debby Eagan is also featured among the wrestlers. Debby is described as a former soap opera star who left the industry to have a baby, but comes back to work when domestic life isn't what it seems to be.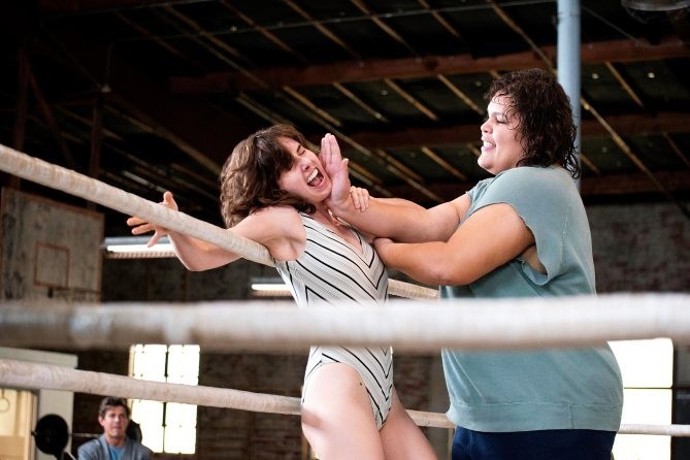 Ruth is also seen getting beaten up by fellow wrestler during a match. Though, their friendship is seemingly unwaver since other pictures feature the girls having a lunch together and stretching out their bodies together inside the ring.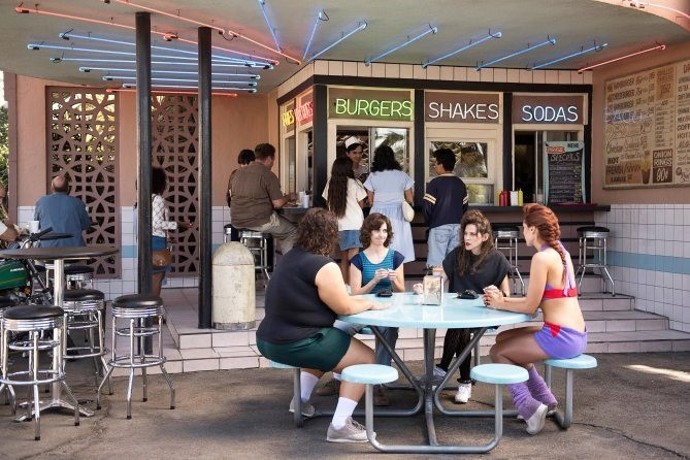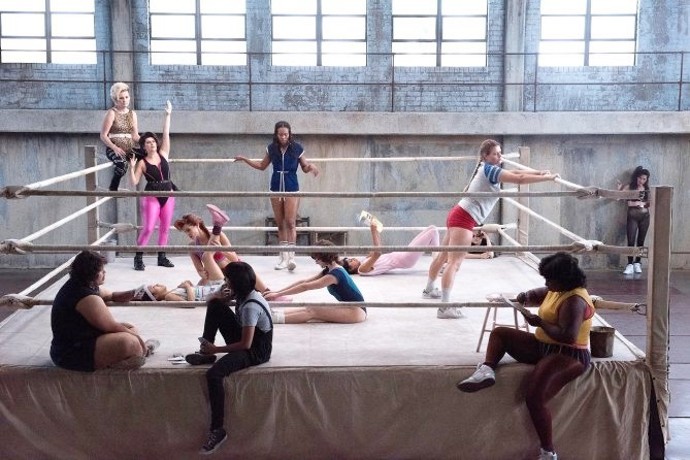 In addition to the brand-new photos, Netflix also posts a short teaser on the series' official Twitter account. It shares a short video in which the first look photos come out of a Polaroid camera. "Here they are. The girls of 'GLOW'. Coming to @Netflix June 23", it simply captions the video.
Here they are. The girls of GLOW. Coming to @Netflix June 23. pic.twitter.com/6NzbbiqcRL

— GLOW (@GlowNetflix) April 6, 2017
The synopsis of the series reads, "Inspired by the short-lived but beloved show from the 80s, GLOW tells the fictional story of Ruth Wilder (Alison Brie), an out-of-work, struggling actress in 1980s Los Angeles who finds one last chance for stardom when she's thrust into the glitter and spandex world of women's wrestling. In addition to working with 12 Hollywood misfits, Ruth also has to compete with Debbie Eagan, a former soap actress who left the business to have a baby, only to be sucked back into work when her picture perfect life is not what it seems. And at the wheel is Sam Sylvia, a washed-up, coked-up B-movie director who now must lead 14 women on the journey to wrestling stardom."
The 10-episode series also stars Kia Stevens as Tamee,
Ellen Wong
as Jenny,
Kate Nash
as Rhonda, and Sydelle Noel as Cherry Bang. "GLOW", which stands for "Gorgeous Ladies of Wrestling", is created by Liz Flahive ("
Homeland
", "
Nurse Jackie
") and Carly Mensch ("Nurse Jackie", "
Orange Is the New Black
", "
Weeds
"). Jenji Kohan and Tara Herrmann serve as executive produce alongside co-showrunners Flahive and Mensch.
"GLOW" first season will premiere on Netflix on Friday, June 23.