Brennan is bleeding and unconscious after trapped in the ruins of the Jeffersonian which was bombed by Booth's nemesis Mark Kovak.
"
Bones
" penultimate episode leaves fans with a major cliffhanger after Booth's nemesis Mark Kovak set bombs in the Jeffersonian. Kovak escaped from prison to continue his vendetta against Booth and everyone he loves, prompting newlywed Cam and Arastoo to postpone their honeymoon.
Cam's missing I.D. badge helped Booth figure out that Kovak had already snuck into the lab and set the bombs, giving time for the Jeffersonian staff to get out of the building. But Brennan was still gathering notes when the bombs detonated. Booth, Angela and Hodgins, who wouldn't leave without her, were also in danger.
In a preview for next week's series finale, Brennan is bleeding and unconscious as Booth rushes to wake her up. Hodgins appears to be fine, but Angela is nowhere to be seen in the video, while Cam, Arastoo and Aubrey are anxiously waiting outside the building.
While co-showrunner Michael Peterson won't reveal who dies (if there's any), photos from the final episode reveal that Brennan is alive and back teaming up with Booth to catch the bad guy. She sports cuts in her face, likely from the wounds she suffered in the explosion.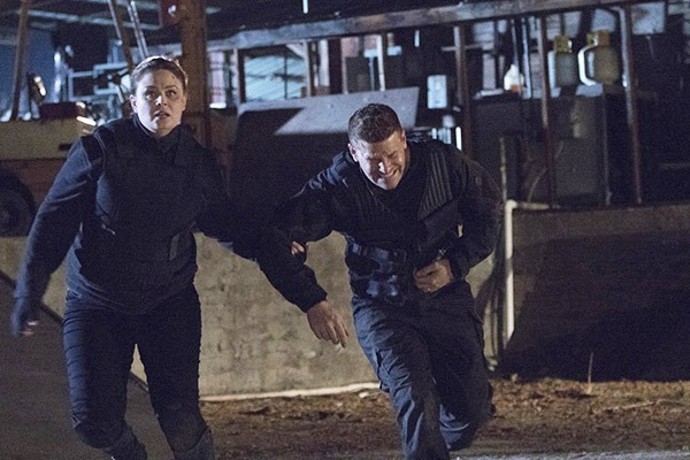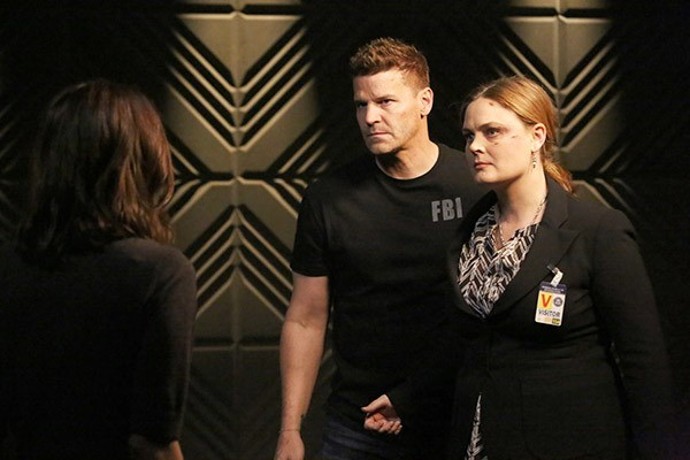 "With Kovac still at large, the team searches for evidence to track him down. After Brennan experiences a setback, the rest of the team must figure out how to find Kovac without her, putting everything she has ever taught them to the test. When all signs point to Kovac having outside help, as well as a hideout, Booth and Brennan go searching for him," according to official description of the episode.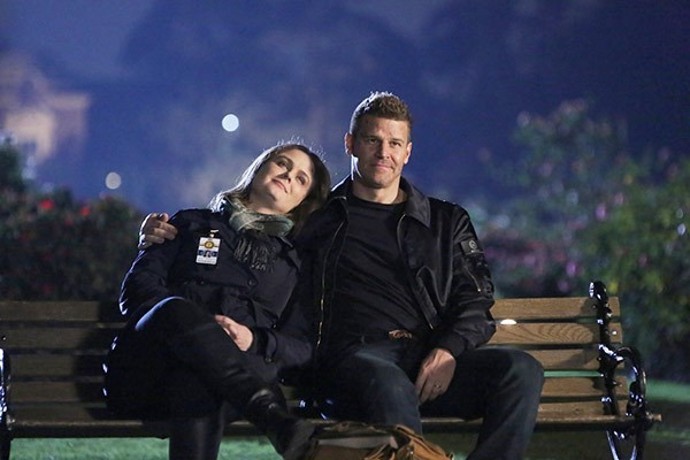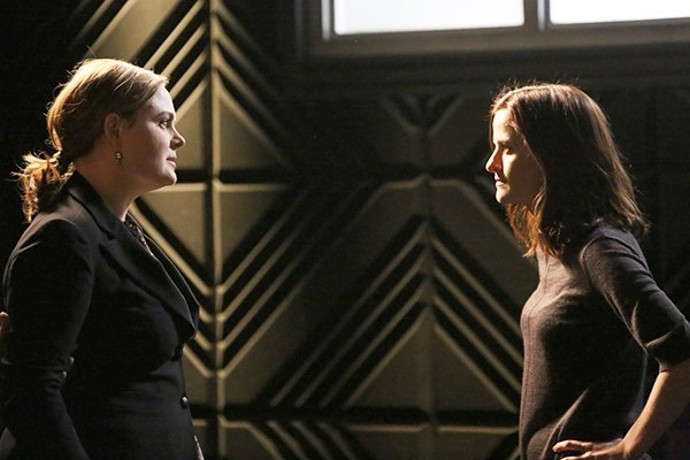 "The Final Chapter: The End in the End" airs Tuesday, March 28 at 9/8c on FOX. Speaking to TVLine about the show being in the dark place heading into the series finale, Peterson says, "I [understand] if people are worried. But this is Bones. Have faith."