The 'Suicide Squad' actress was spotted at Pickwick Ice in Burbank, California, practicing her ice skating skills for her upcoming role as skater Tonya Harding.
Margot Robbie
was seen twirling around the indoor rink on Tuesday, preparing for her upcoming role in "
I, Tonya
". Robbie will play Tonya Harding, a notorious skater who made big scandal in 1994 Winter Olympics in Norway.
Margot Robbie Cutting the Ice Like Tonya Harding (VIDEO) https://t.co/jpiG0AYAqz

— TMZ (@TMZ) 4 January 2017
She was spotted skating on Monday too, wearing off-white sweater, black gloves, leggings and white ice skates.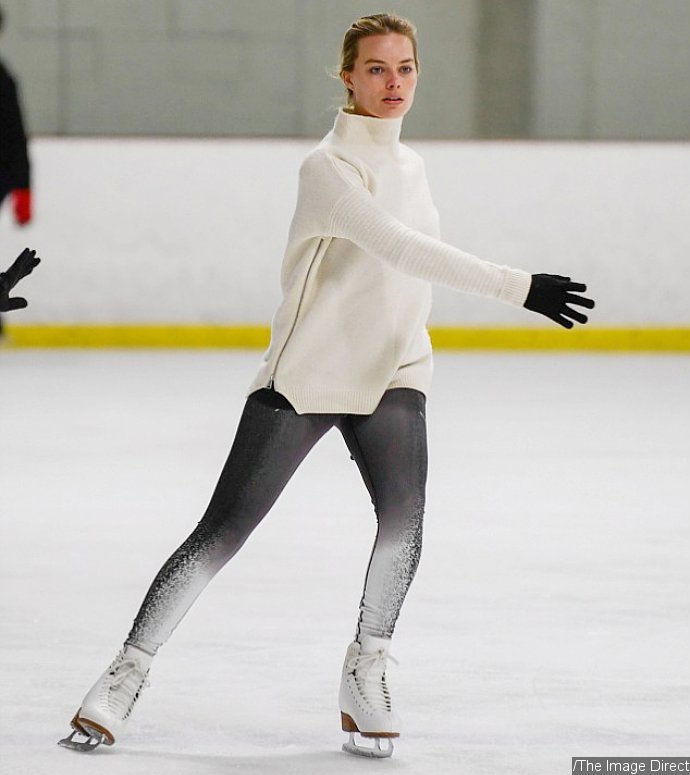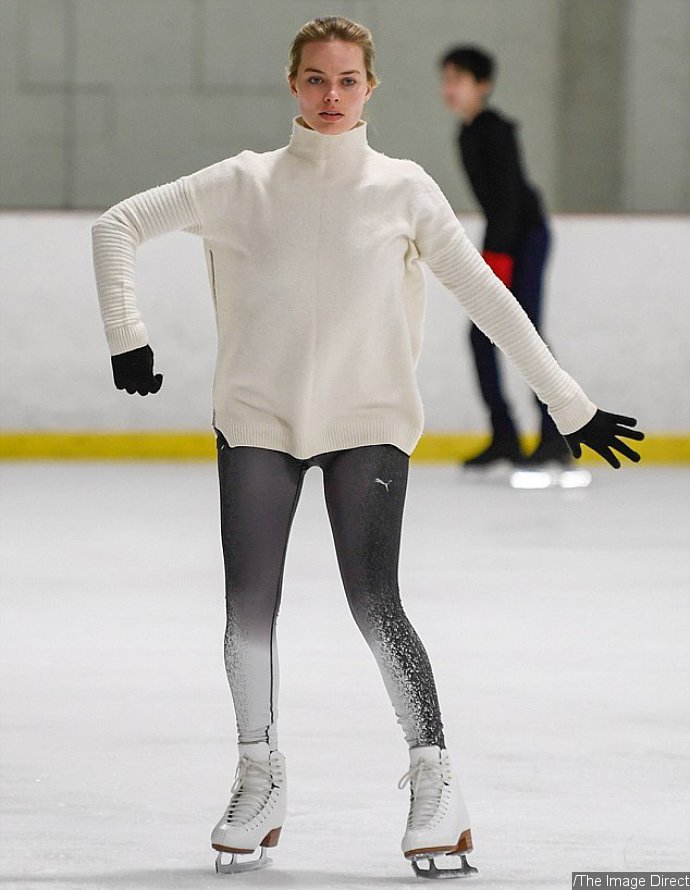 [NEW] Margot Robbie was spotted training for her role as a professional ice skater in "I, Tonya"! pic.twitter.com/053txcNO5a

— best of margot (@bestofmargot) 3 January 2017
"I, Tonya" follows the true story of infamous former figure skater Tonya Harding. During 1994 Winter Olympics in Lillehammer, Norway, Harding and her husband Jeff Gillooly hired a man to break the leg of
Nancy Kerrigan
, Harding's biggest competitor. Harding was subsequently banned to join any competition ever since.
Last October, Robbie, who is also one of the movie's producers, talked about her excitement about working on the movie. "I'm really excited because I'm producing the film as well, for the first time I have all of these other concerns that I normally don't think about when I'm just acting," she told Glamour. "Whereas now I'm so worried about getting injuries and ruining pushing shoot dates back, that'll cost hundreds of thousands of dollars-it's terrifying. So I'm really excited because I love acquiring a new skill for a role, it's one of the biggest treats of acting, and on the producing side of it-if I get an injury I'm scared I'm going to ruin everything so I'm nervous."
"I, Tonya" is scheduled to hit U.S. theaters in 2018. Also starring alongside Robbie are
Sebastian Stan
and
Allison Janney
.