Bringing a new original musical movie with a unique story, MTV will introduce their latest project 'The American Mall' on August 11.
If Disney Channel bring aspiring musicians to a prestigious and expensive camp to rock their heart out, MTV will take theirs simply to a place where most teens could call a home away from home, a local shopping mall. From the executive producers of the hit series "High School Musical", Bill Borden and Barry Rosenbush, comes a new upbeat musical comedy "
The American Mall
".
To be premiered on MTV channel on Monday, August 11 at 9:00 P.M. ET/PT, the television movie stars
Nina Dobrev
, Rob Mayes,
Autumn Reeser
, Yassmin Alers, Al Sapienza, Max Huxley, Bianca Collins, Neil Haskell and many others. Using the teleplay by Margaret Oberman from a story by Tomas Romero and P.J. Hogan, Shawn Ku directs, while "HSM" Bonnie Story choreographs the musical numbers.
Focused on the personal and professional struggles of two young musicians, "American Mall" tells the story of Ally and Joey. Ally whose mother owns a music store that has been the soul of the mall aspires to be singer/songwriter, while Joey who moonlights as janitor at the mall dreams to be a rock star. When the two meet, they find a place to share their passion for music as well as their heart. However, when their dream seems to be within reach, trouble comes in the form of the mall owner's spoiled daughter Madison. Used to get things her way, what Madison wants at the moment puts not only Ally's ambition but also her mother's music store under serious threat.
In the spirit of "American Mall" celebration,
AceShowbiz
hosts a special contest giving away "The American Mall" DVD and soundtrack. In the contest opened just for U.S. residents, the grand prize winner will be awarded both the DVD and the soundtrack, while the runner up will be getting only the soundtrack. Entrants will have until August 31 to
join the contest
.
Both the DVD and soundtrack of the original musical will be available in stores a day after "The American Mall" debut, on Tuesday, August 12. The DVD released by Paramount Home Entertainment offers special features including an extended edition, deleted scenes, music videos and dance instructional with choreographer Bonnie Story for two selected musical numbers. Meanwhile, the soundtrack will feature 10 songs from the musical.
To get a taste of the MTV-production musical, one can see the first five minutes of the film, the trailer and the music video below. Fans can also get a glimpse of the movie stills after the jump.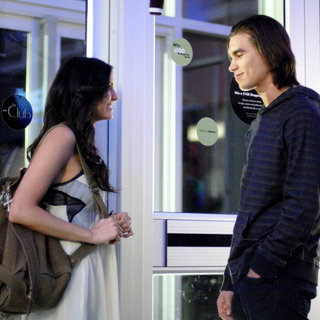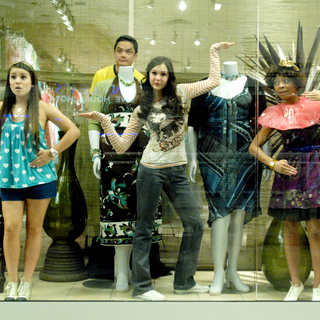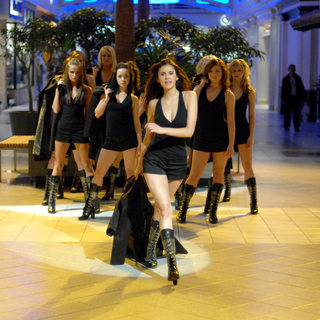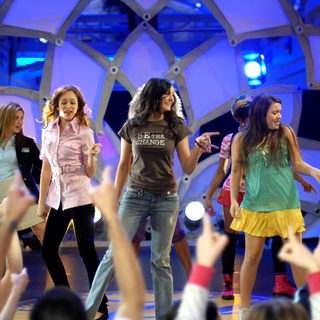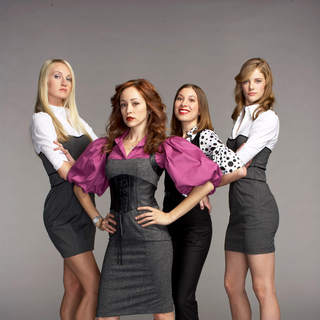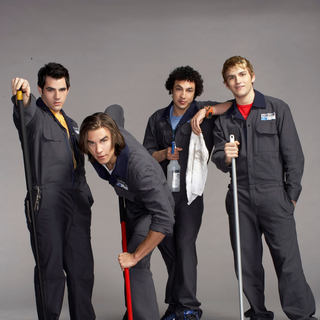 First Five Minutes of "The American Mall":