Thousands of people lined up in the rain as they waited to pay tribute to the late Cranberries singer at St. Joseph's Church during the public reposal.
Dolores O'Riordan
was mourned at a public memorial in Ireland on Saturday, January 20. Thousands of fans from all around the world, including Spain and China, patiently lined up in the rain as they waited to pay tribute to the late singer at St. Joseph's Church in Limerick, where she was lying in repose.
The lead singer of
The Cranberries
lay in an open coffin with a pair of pearl rosary beads, according to The Irish Times. The church was decorated with photos of the singer performing on stage and of her meetings with Pope John Paul II at the Vatican, while her music was played during the public reposal.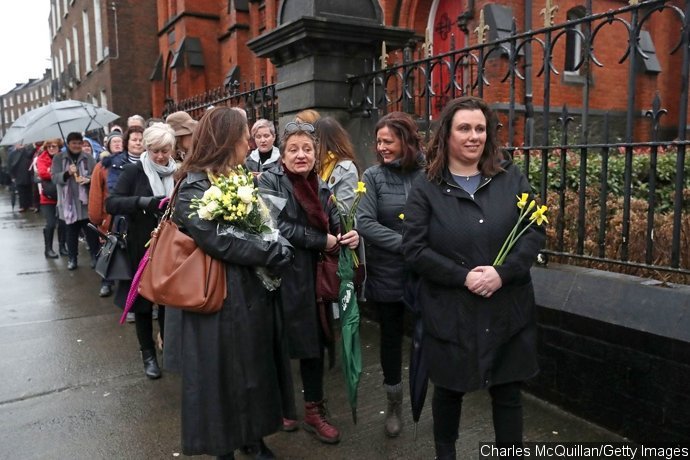 O'Riordan's mother and six siblings accompanied her wooden coffin into the church. Former minister for defense Willie O'Dea and former minister for education Jan O'Sullivan were also in attendance at the four-hour service.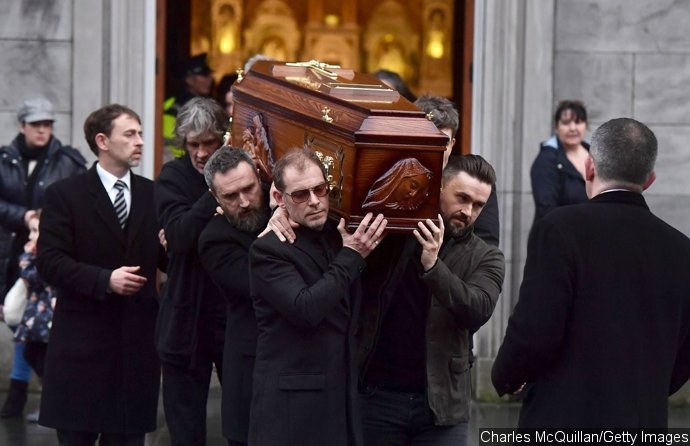 Her bandmates, Fergal Lawler, Noel Hogan and Mike Hogan, left a floral tribute next to her coffin that read, "The song has ended, but the memories linger on." A fan said the singer looked "at peace." Another added, "She was so lovely, so peaceful, so beautiful. She looked like a doll."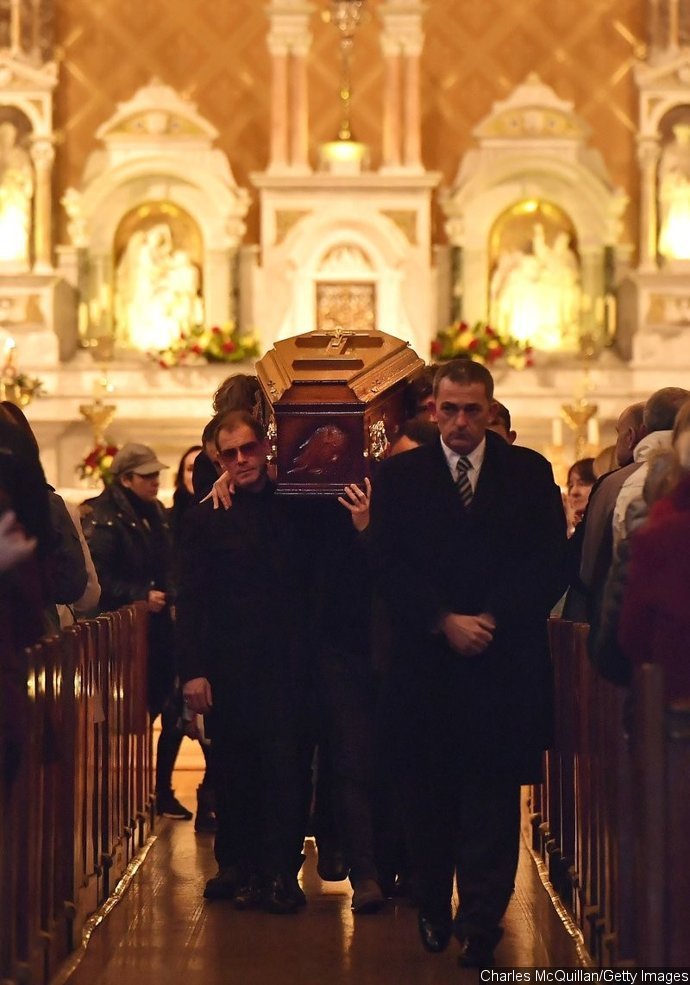 On Monday, O'Riordan's remains will be moved to Cross's Funeral Home in Ballyneety, where public memorial will continue from 4-8 P.M. Her funeral mass will take place Tuesday at 11.30 A.M. in St Aible's Church, Ballybricken, where she once sang and played the organ. The mass will be celebrated by parish priest Father James Walton and two archbishops. She will be laid to rest alongside her father, Terence, at Caherelly Cemetery in County Limerick on Tuesday.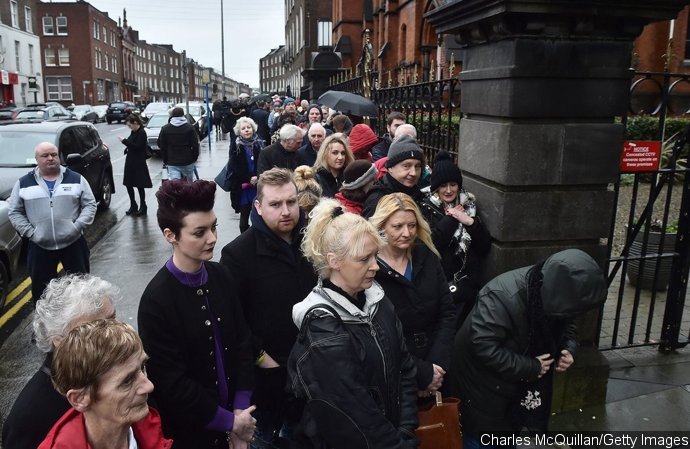 O'Riordan suddenly
passed away
on Monday, January 15 in London, where she was scheduled to record a collaboration with Bad Wolves. The London coroner's office is awaiting results of tests to determine what killed the singer.