The 'I Wanna Love You Forever' songstress got tipsy while leaving Craig's restaurant in Los Angeles after a dinner with her husband and friends.
Jessica Simpson
apparently had a little too much fun while celebrating Eric Johnson (II)'s birthday on Tuesday night, September 19. The actress/singer-turned-fashion designer got tipsy when leaving Craig's restaurant in Los Angeles after a dinner with her husband and friends.
She had trouble walking and had to hold Eric's arm as they're exiting the hot spot. Perhaps because of the combination of alcohol and her sky-high heels, the mother-of-two stumbled as she walked to her car. Fortunately, Eric was there to catch her and hold her up. Once she was inside the car, Jessica stuck her tongue out at photographers.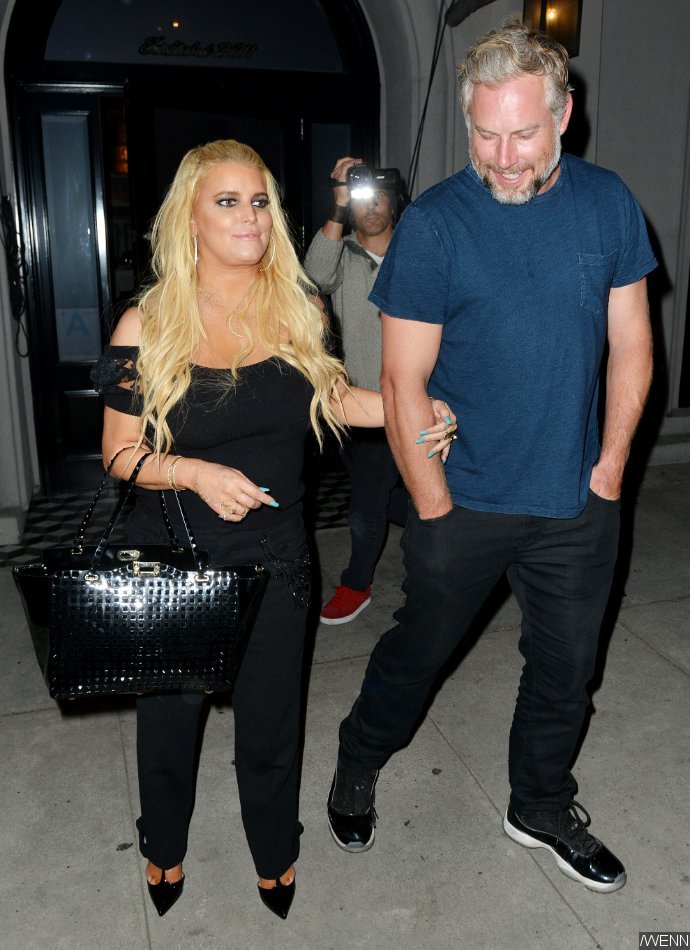 "Jessica arrived with husband Eric around 8:45 P.M. and stayed until 1:30 A.M.," a source tells E! News of their night out. "They were there to celebrate Eric's birthday." The so-called insider goes on sharing, "Eric didn't want them to sing happy birthday to him, but they brought out desert for him [instead]."
The source adds, "By the end of the night, the restaurant was trying to close, and they were still at their table." Another source says they were there for nearly six hours, adding, "She and Eric were the last to leave the restaurant."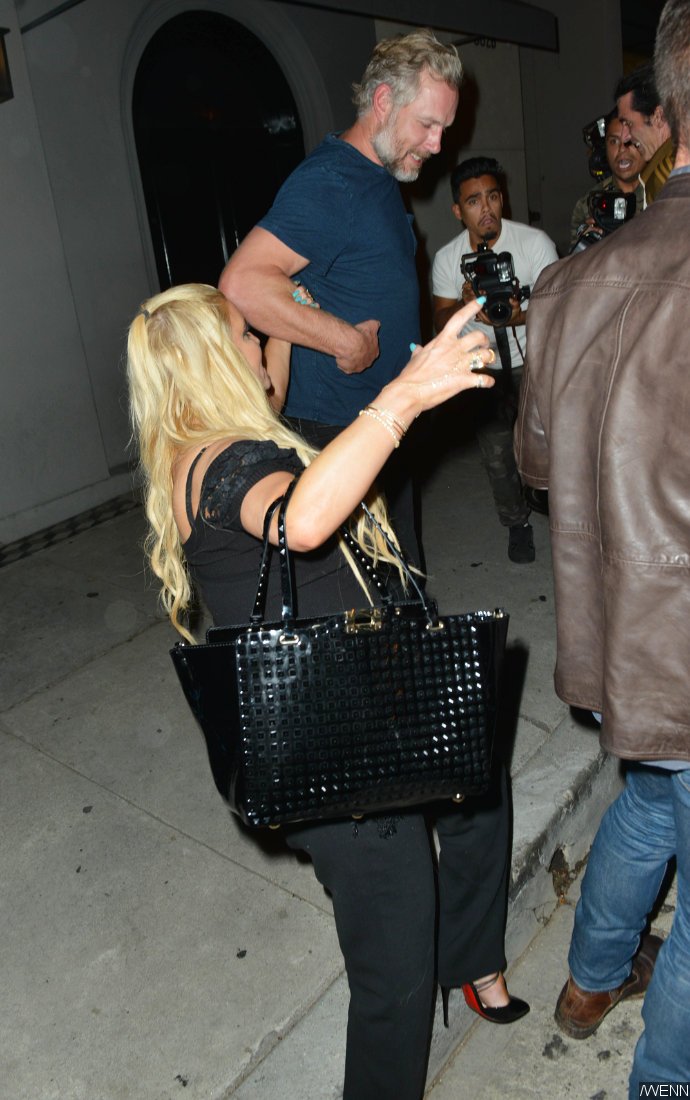 Eric turned 38 a few days ago. On Monday, Jessica wished her hubby a happy birthday by posting
a cheeky picture
on Instagram. The former "
Fashion Star
" judge bent over in the photo while wearing what appeared to be a German beer wench ensemble, flashing her butt and black panties. Her husband spread his arms wide in front of her with a glass of beer in each hand. "38 IS GREAT #IAMSOHOTFORYOU," Jessica captioned it.
Jessica and Eric tied the knot in 2014 after getting engaged in 2010. They welcomed their first child, daughter Maxwell Drew Johnson, in 2012 and their son, Ace Knute Johnson, in 2013. She said in March that she had no plan to have more kids. "We got an IUD, nothing is going to get into that uterus," she told
Ellen DeGeneres
. "I have two beautiful children and I'm not having a third. They're too cute! You can't top that," she continued.