In addition, The CW releases a slew of photos, one of which features Barry Allen sporting a beard.
The CW has finally unveiled the first official trailer of the upcoming season 4 of "
The Flash
". The new trailer offers more info about the return of Barry Allen after being trapped in the Speed Force for six months.
The trailer sees Iris West trying to take over the leading role in Team Flash during Barry's absence. "It's up to us to protect this city, 'cause there is no one else," she says, to which Cisco Ramon responds, "Just us trying to keep the city, we're barely getting it done."
Cisco later is seen trying to convince Iris that they need to get Barry back, but Iris flatly declines the idea. But after all, Team Flash manages to bring Barry back home. But the new Barry seems a little bit different from the one they last met. Iris shows an intriguing facial expression when she faces Barry for the first time after he comes back from the Speed Force.
In addition, The CW releases a slew of photos from the premiere episode titled "Reborn". One of the photos features Barry sporting a beard. Bearded Barry is featured standing before everyone, including teary-eyed Iris.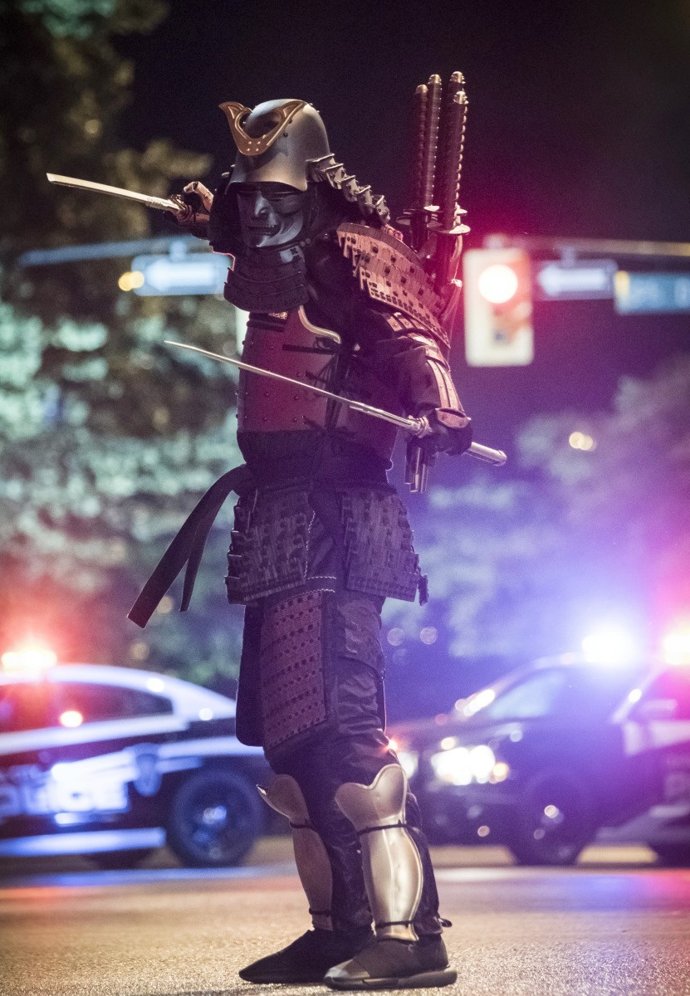 Another photo sees Cisco and Kid Flash ready to take down their first bad guy in the upcoming new season, Baron Katana. The villainous samurai, complete with his swords, is also featured equally ready to fight against the two, though in the previously-released
promo
he made it clear that he was after The Flash.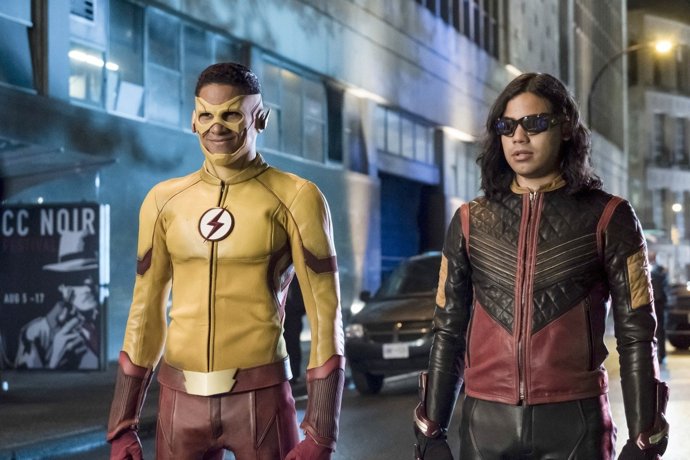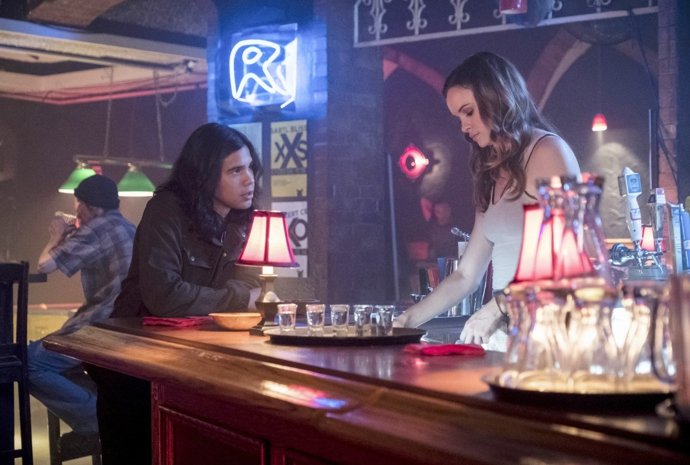 Also seen in the new photo is Cisco and Caitlin. The two are pictured having a conversation in what appears to be a bar with Caitlin standing behind the desk, serving a drink for Cisco.
"The Flash" returns for season 4 on Tuesday, October 10 at 8 P.M. on The CW.