The star-studded eight-part comedy stars Keegan-Michael Key, Cobie Smulders, Annie Parisse, Nat Faxon, Fred Savage and Jae Suh Park as a group of friends who attended Harvard together.
Netflix has dropped a full trailer for its upcoming star-studded series "
Friends from College
". Directed by Nicholas Stroller ("
Neighbors
", "
Forgetting Sarah Marshall
"), the comedy stars Keegan-Michael Key (Ethan),
Cobie Smulders
(Lisa), Annie Parisse (Sam),
Nat Faxon
(Nick),
Fred Savage
(Max) and Jae Suh Park (Marriane).
The trailer opens with Lisa engaging in a war of words with fellow car driver for cursing at her husband, Ethan. The trailer later sees the reunion of a group of six friends, consisting of Ethan, Lisa, Sam, Nick, Max and Marriane, years after they all graduated from Harvard.
As they got back after years, their past entanglements and flings crawl back to the forefront. Lisa and Ethan are trying to figure out whether they should have a kid, Nick is sleeping with a young woman half his age, while Max's boyfriend (played by Billy Eichner) is trying to like Max's crazy friends.
In addition to the trailer, Netflix unveils the poster of the upcoming eight-part series, featuring the six main characters.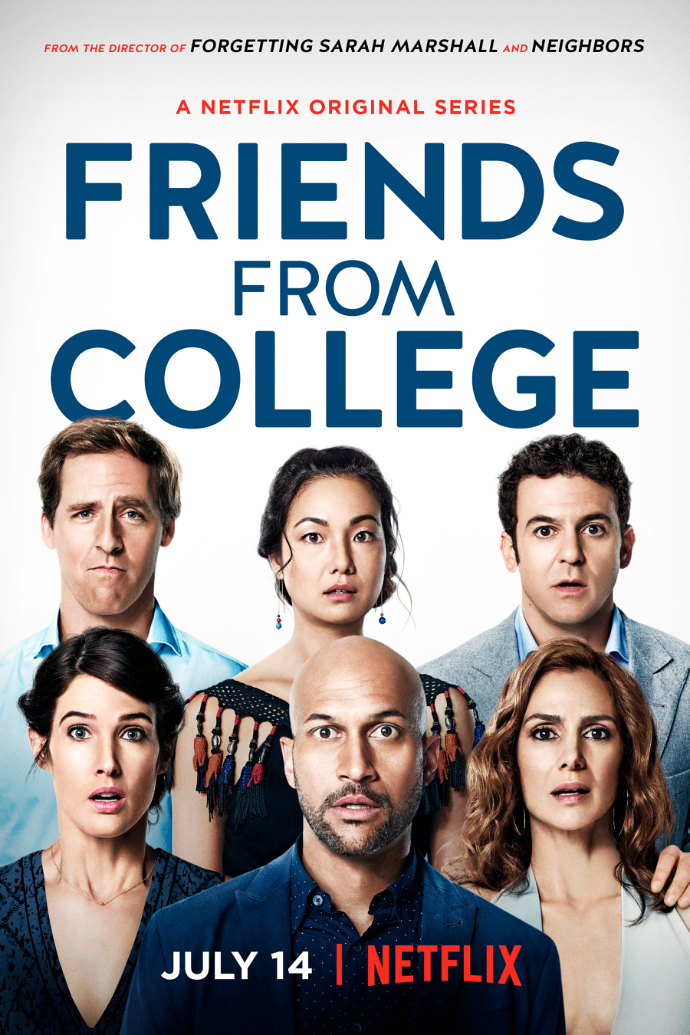 Stoller executive produces the series alongside Francesca Delbanco, who also pens the script. "Friends from College" is set to arrive on July 14 on Netflix.