The 53-year-old actor is spotted walking down the street in L.A., looking shockingly slender in white long-sleeved shirt and jeans.
Brad Pitt
was seen in Los Angeles last weekend, looking extremely gaunt in his white long-sleeved shirt and jeans, paired with brown shoes and sunglasses. The actor had previously avoided the spotlight following his split from
Angelina Jolie
before making a
return
to red carpet on April 5.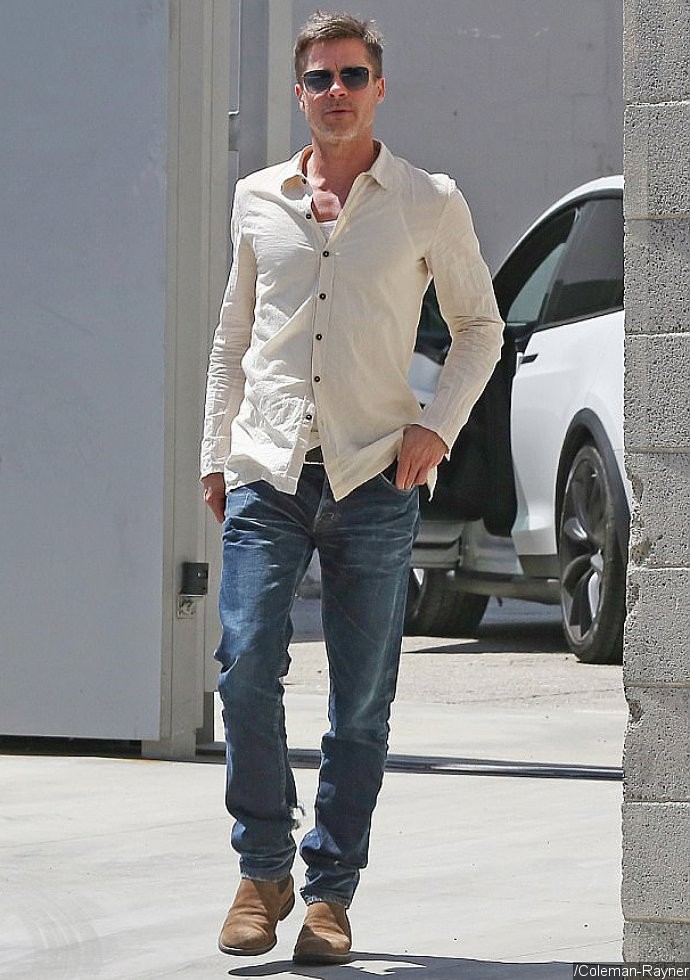 Many speculated that Brad's divorce was the reason behind his weight loss. However, it is possible that he purposely lost weight for his new film, "
Ad Astra
", which will begin filming in July. The sci-fi film tells a story of an autistic engineer who travels to space in order to look for his father who is missing after trying to find a new extra-terrestrial life in Neptune.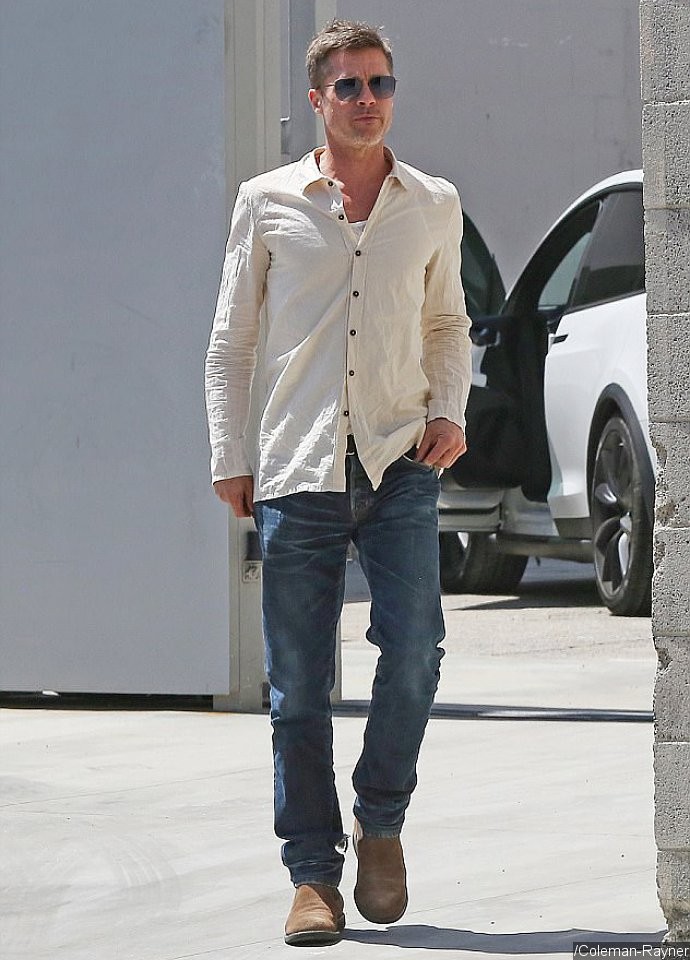 Before his return to red-carpet event, Brad locked himself away in L.A. art studio for months to nurse his broken heart. During the difficult time, he was said "listening to playlists of sad songs." However, he was believed to be coping well since it was recently reported that his famous exes
started hitting on him
again. "Brad has been dating a bit, but he is extremely careful to keep it secret," an insider revealed. "He's focused on his kids, and he's happy - now that he has settled his divorce from Angelina - to be out of the public eye."
The exes that allegedly contacted the "
Allied
" actor amid his split were
Kate Hudson
,
Juliette Lewis
,
Christina Applegate
,
Thandie Newton
and
Gwyneth Paltrow
. "Brad isn't interested [in rekindling with any exes]. No partying, no fun. Just work and parenting," the insider added.
The "
Ocean's Thirteen
" star did seem to do his share of parenting as he was rumored to be
furious
at Angelina because she neglected her children in order to give a speech in Switzerland. Her caretaker was said dropping her daughter Vivienne, causing the 8-year-old girl to hit her head. "When Brad heard about all this, he was fit to be tied!" a source shared. "Those kids could have been hurt badly! Up until now, Angie's had Brad tarred and feathered in the press! He didn't put up a fight because he was afraid of being completely barred from seeing their six children."