The 'Love You Like a Love Song' singer performs tracks from her 'Stars Dance' album for the show's Summer Concert Series.
Recenty-turned 21-year-old pop star
Selena Gomez
was the featured artist for "
Good Morning America
's Summer Concert Series on Friday, July 26 and she entertained the Central Park crowd with tracks from her new "
Stars Dance
" album. She performed her first No. 1 hit, "Come & Get It", followed by her latest single "Slow Down" and ended her short set fittingly with the new song entitled "Birthday".
Dressed in a black ensemble of a long-sleeved crop top and a pair of loose leather pants, Gomez sang and dished out some sexy moves with a small group of back-up dancers. She also closed the show with an older track "Love You Like a Love Song" which she released back in 2011 with her pop rock band The Scene under the album "
When the Sun Goes Down
".
Prior to her well-cheered performance, Gomez first had a chat with hosts Sam Champion and Lara Spencer, with the interview topics ranging from what she does on her down time, her milestone birthday and her new sibling, but what got everyone's attention was when she was asked about her relationship with on-again-off-again pop superstar boyfriend
Justin Bieber
.
And surprisingly, this time around, Gomez was open to addressing the Bieber-related question, unlike her recent live via satellite interview with Chicago's WGN-TV's Dean Richards that abruptly ended when the host raised a question about The Biebs. Gomez said she planned to remain friends with Bieber and that she would "always care about him and protect him if anybody tries to be mean."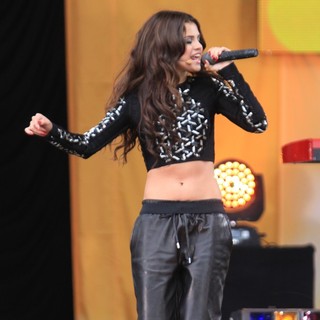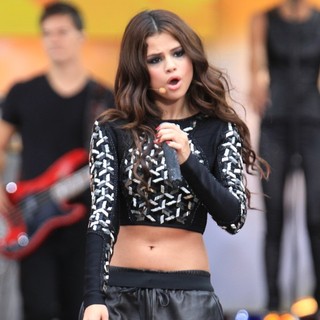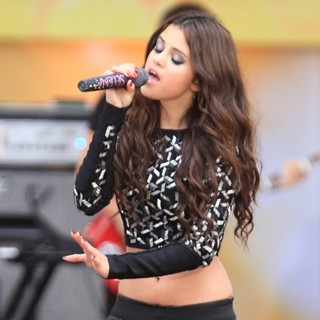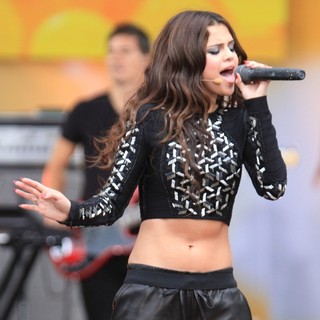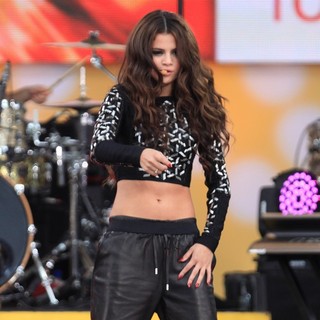 Selena Gomez performing on "Good Morning America" Summer Concert Series: