The second part of AceShowbiz's Must Watch Movies includes fantasy adventure films like 'Hunger Games' and 'John Carter', as well as thriller films like 'Prometheus' and 'Dark Shadows'.
After discussing movies with promise of high-octane actions, AceShowbiz continues its discussion about its Most Anticipated Movies of 2012 with the second part. Unlike the first part that highlights only on the action genre, this one will delve into some other groups of films as the list are being divided into two categories; Thrill Rides and Potential Hair-Raisers.
Thrill Rides present a selection of adventure fantasy movies. Epic movies like "
The Hunger Games
", "
Snow White and the Huntsman
" and "
John Carter
" are among those chosen for the category. Meanwhile, Potential Hair-Raisers compiles films that are likely to bring chills to the bones, such as "
Resident Evil: Retribution
", "
Prometheus
" and "
Dark Shadows
".
THRILL RIDES:
"Hansel and Gretel: Witch Hunters"
Release Date: March 2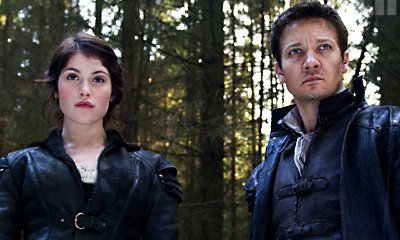 What happen to Hansel and Gretel fifteen years after being kidnapped by a witch in a gingerbread house deep in the woods? All will be unraveled in "
Hansel and Gretel: Witch Hunters
". The movie follows the now grown-up siblings as they turn to be vengeful, bloodthirsty witch hunters. Now equipped with guns and riffles to kill witches, they must face a brutal new enemy, town sheriff Stormare.
Gemma Arterton
, who plays adult Gretel describes her character as a "thinker, intense, internal and bit more open-minded," while
Jeremy Renner
's Hansel will be presented more as a "typical action hero, cheeky, funny, a womanizer." On the film's thrilling dark twists, she said that they will "resonate with your fears, that's how these fairy tales worked."
"The Hunger Games"
Release Date: March 23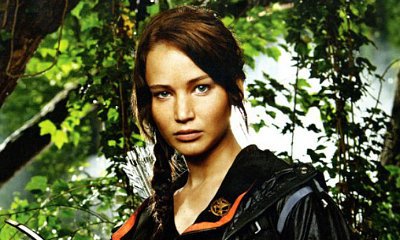 Since Lionsgate Films first announced the project in early 2011, "
The Hunger Games
" has been dubbed as the next big thing after the "
Twilight
Saga" film series. The Gary Ross-directed film was named one of the most talked-about films in 2011 and has been stealing movie lovers' attention even before its first teaser arrived. An adaptation of Suzanne Collins' best-selling novel, it takes place in a fictional futuristic state called Panem and follows a brutal annual live-televised game in which participants are youngsters chosen from each of the twelve districts in the state. Here's where heroine Katniss Everdeen comes in. Voluntarily replacing her sister, she now has to figure out how to survive the fight-to-the-death game. Many of young A-listers were eyed to portray Katniss before the coveted role went to Oscar-nominee
Jennifer Lawrence
.
"John Carter"
Release Date: March 9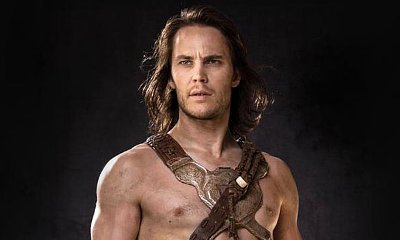 Don't expect to see Mars as a quiet, uninhabited planet in "
John Carter
". When an American Civil War veteran gets transported to a nearly collapsed planet Mars a.k.a Barsoom, he'll find himself suddenly being thrust into a civil war between the Martians. Plenty of strange-looking aliens and beasts as well as stunning scenery of the Red Planet will be brought forth to mesmerize the audience the way it's never been done before. John Carter himself will take movie lovers in his adventure as he teams up with Tars Tarkas to rescue princess Dejah Thoris from belligerent four-armed Green Martians. An adaptation of Edgar Rice Burroughs' acclaimed classic novel, this fantasy movie has
Taylor Kitsch
as the titular character,
Lynn Collins
as the Red Martian princess, and
Willem Dafoe
as warrior Dejah.
"Wrath of the Titans"
Release Date: March 30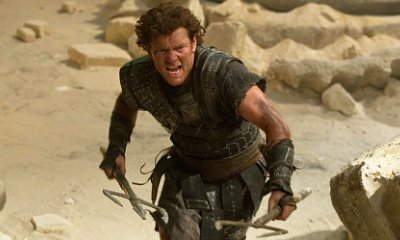 Following the success of 2010's "
Clash of the Titans
", demigod Perseus is ready to embark in an even bigger adventure in "
Wrath of the Titans
". Set a decade after Perseus heroically defeated the Kraken, it sees the son of Zeus' quitter life as a fisherman and a father to 10-year-old Helius. However, he must once again set on a big war after his father is captured by Hades and Ares, who team up with Kronos, during a battle for supremacy between the gods and the titans. Worry not that it will present a less interesting story compared to the previous film, because this sequel will see
Sam Worthington
heading to a tougher battle and facing more dangerous nemeses with some new weapons, including a pair of Tridents. Of Perseus' new weapons, director Jonathan Liebesman once spoke, "The trident is but one of several celestial weapons Perseus has to bring together 'in order to create an uber-weapon'."
"Snow White and the Huntsman"
Release Date: June 1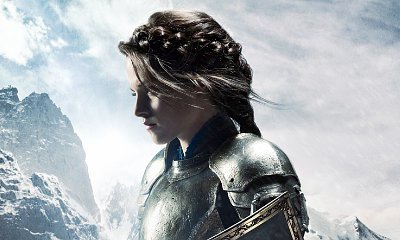 Most people may have seen Snow White as a lovely-singing princess times and times again. "
Snow White and the Huntsman
", however, defies the ordinary by presenting the fairytale character as tough warrioress who is able to protect herself. "
Twilight
Saga" beauty
Kristen Stewart
is ditching her vulnerable image as Bella to portray Rupert Sanders' Snow White. Teaming up with the huntsman Eric, who was initially hired to kill her, she embarks on a war to defeat heartless evil queen Ravena. "
Thor
" actor
Chris Hemsworth
tackles the part of the Huntsman, while Oscar-winning actress
Charlize Theron
portrays the Evil Queen. While it will present plenty of thrilling battle scenes, the movie will still offer a touch of romance with the present of
Sam Claflin
's prince of charming, William.
POTENTIAL HAIR-RAISERS:
"Dark Shadows"
Release Date: May 11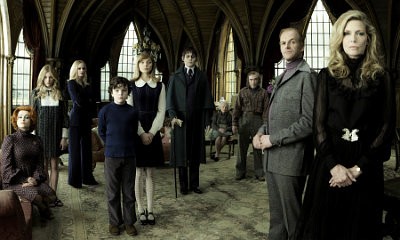 Wondering what would it be if a gothic soap opera is brought up to the big screen? "
Dark Shadows
" is ready to thrill those who have been waiting to see vampire Barnabas Collins come back life once again. Adding more to the excitement is the eccentric touch of director Tim Burton that is likely to give this Gothic horror a "very original" take. With Burton's long-time collaborator
Johnny Depp
filling in the shoes of the lead character, surely the movie will offer a unique taste of horror. As if Depp isn't enough, the likes of
Helena Bonham Carter
,
Michelle Pfeiffer
,
Eva Green
,
Chloe Moretz
and
Jackie Earle Haley
will support him in rising the chill.
"Prometheus"
Release Date: June 8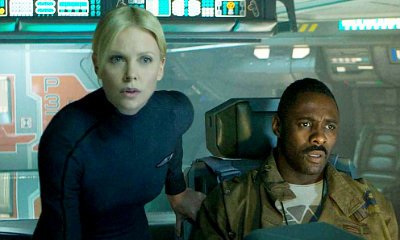 Expect to be spooked out by the out-of-space discovery in "
Prometheus
". Director Ridley Scott combines hell-raising horror and thrilling action as he creates a groundbreaking mythology, in which a team of explorers discover a clue to the origins of mankind on Earth that leads them to a terrifying battle to save the future of the human race. Though many have thought that the film might have some correlation with 1979 thriller "Alien", Scott promised to deliver a different movie which will be "unique, large and provocative." He also guaranteed that it is filled with "great narratives and terrific actors," with
Noomi Rapace
,
Michael Fassbender
,
Logan Marshall-Green
,
Charlize Theron
,
Idris Elba
,
Ben Foster
and
Guy Pearce
among the cast ensemble.
"Abraham Lincoln: Vampire Hunter"
Release Date: June 22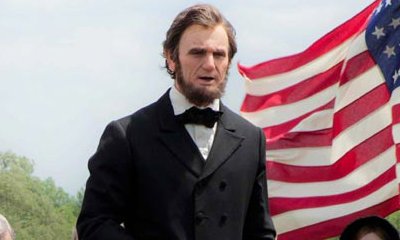 What if Abraham Lincoln is actually a vampire hunter? Abe is famous as the great 16th U.S. president, but he has a secret, an untold story that shaped the nation, and it will be unraveled in "
Abraham Lincoln: Vampire Hunter
". After his mother was killed by vampires, Abe dedicated his life to destroy blood-suckers with an axe. He continued to do so all the way through his Presidency. Though the story is only a mash-up, the supernatural film will guarantee to treat the audience with thrilling tensions that come from a unique collaboration between visionary filmmakers Timur Berkmambetov and Tim Burton.
Benjamin Walker
will play vampire slayer Lincoln with
Mary Elizabeth Winstead
portraying his wife. Starring as Lincoln's mentor in vampire hunting is
Dominic Cooper
.
"Paranorman"
Release Date: August 17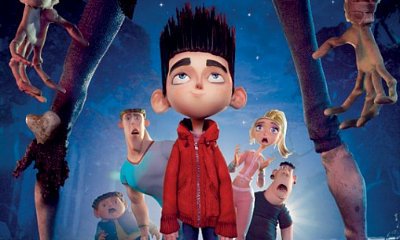 Looking for a horror film that can be watched along with family? "
Paranorman
" could be the choice. Just because it is a stop-motion animated movie, it doesn't mean that this movie cannot raise moviegoers' goosebumps. It all begins with a boy named Norman who has to fight ghosts, witches and, worst of all, moronic grown-ups, to save his town from a centuries-old curse, but he may find his paranormal activities pushed to their otherworldly limits. Still, in between the terrifying scenes, this animated film will present a touch of humor that will invite laughter in cinemas. Directed by animation veterans Chris Butler and Sam Fell, this horror film has
Kodi Smit-McPhee
,
Anna Kendrick
,
Casey Affleck
and
John Goodman
supporting the voice cast.
"Resident Evil: Retribution"
Release Date: September 14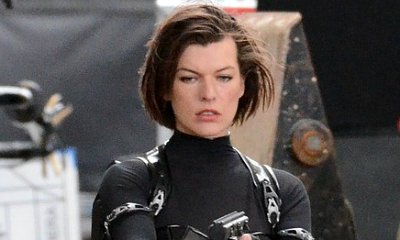 Been longing to see Alice slaying some monsters again? The heroine is ready to let out her inner lady killer again in "
Resident Evil: Retribution
". This time, she will go back to 1998, the time before the events of the first "Resident Evil" film took place. In addition to offering its trademark horror scenes, "R.E. 5" will treat fans with more action-packed scenes. Motorbike-riding zombies hunting down the heroic characters and new parasite Las Plagas spreading terror are just small parts of the intense plot. In this fifth installment, Alice, Jill Valentine and Luther West will get an extra hand from other fan-favorite characters, Leon Kennedy, Ada Wong and Barry Burton, whom director Paul W.S. Anderson promised to look "as much like their characters as possible from the game."
"World War Z"
Release Date: December 21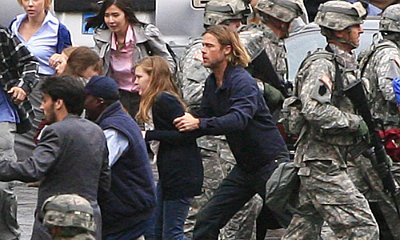 Get ready to experience a new dimension of zombie invasion in "
World War Z
". This movie will not only present the traditional zombie battle scenes, but will also present an intriguing touch of drama. An post-apocalyptic horror, it has
Brad Pitt
fighting to save not only his family but also the entire mankind from being killed by those undead creatures. As if the zombie terror is not terrifying enough, this novel-adapted movie will show tons of intense actions and explosion scenes that will raise a bigger tension for scary movie lovers. Though there have been some debates saying that this movie is way too different from the original Max Brook's book, director Marc Foster has promised that the film will still "capture the spirit of the book."
« Back to Part 1 | Continue to Part 3 »