This final part of Must Watch Movies compiles movies that will bring laughters like 'Mirror Mirror' and '21 Jump Street', and films that focus on the drama like 'The Hobbit' and 'Breaking Dawn'.
After listing a number of potential big films in action, epic and thriller genre, this final part of Must Watch Movies of 2012 is going to present a list of most anticipated movies in comedy and drama genres. Closing up movie guide for the next year releases, this third part is divided into two major categories; Pure Entertainment and Emotion Shakers.
The "Pure Entertainment" includes a number of selected movies from comedy genre, like "
Mirror Mirror
", "
21 Jump Street
" and "
Madagascar 3: Europe's Most Wanted
". Meanwhile, the "Emotion Shakers" features some flick with the quality of breathtaking drama, like "
The Hobbit: An Unexpected Journey
", "
The Twilight Saga's Breaking Dawn Part II
" and "
The Great Gatsby
".
PURE ENTERTAINMENTS:
"21 Jump Street"
Release Date: March 3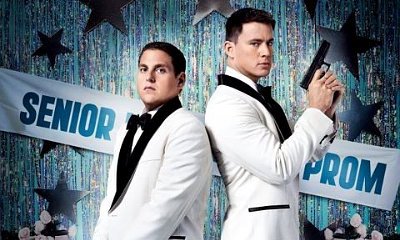 What would happen if cops, who've been long out of high school, go back to the school ground again? In "
21 Jump Street
", any possible crazy things happening in such situation will be explored and presented in such a way to hook moviegoers in. An adaptation of 1980s TV series which helped launch
Johnny Depp
's career as a teen idol, this movie is modernized with lighter, yet still badass story. Instead of focusing on the procedural crime plot like the original version, it will present potty-mouthed buddies, Schmidt and Jenko, in a hilarious adventure of busting drug ring among teenagers while trying to fit in despite their age differences. Described as "an R-rated, insane, Bad-Boys-meets-John Hughes-type movie," it will have duo
Channing Tatum
and
Jonah Hill
on the leads. Adding to the mix, Depp is set to make a cameo.
"Mirror Mirror"
Release Date: March 16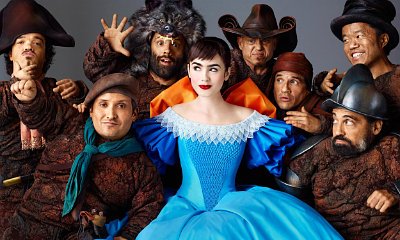 Expect to experience a fun adventure with Snow White in "
Mirror Mirror
". A rival to Rupert Sanders' "
Snow White and the Huntsman
", this Tarsem Singh-directed film will invite family audience to enjoy a comedic take on the classic Brother Grimm fairytale. In this pic, moviegoers will see Snow White played by
Lily Collins
as a fun princess who still could kick some ass. Banding with a group of thief dwarves, she will fight the Evil Queen to win the affection of the Prince of Charming and reclaim her stolen kingdom. While the villainous Queen is usually portrayed as a very dark character, this film will present her as an obsessed lady in a humorous version but without reducing her inner villain. Oscar winner
Julia Roberts
will certainly deliver a convincing performance as the antagonist.
"Ice Age: Continental Drift"
Release Date: July 13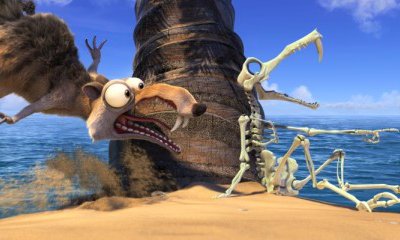 One of the filmdom's most beloved trios, Manny, Diego and Sid are back to greet their fans once again in "
Ice Age: Continental Drift
". After taking moviegoers to enjoy entertaining adventures on ice world, they now have to face difficulties after cataclysm sets an entire continental drift. Being separated from their colonies, the trio sail the ocean by using an iceberg only to find themselves in an epic seafaring quest. Expect to enjoy a more challenging adventure as the trio has to bravely conquer ruthless pirates, encounter dangerous sea creatures and explore a brand new world. Let's not forget to mention, the hyperactive Scrat will also be back to reuniting with his cursed nut that catapults him to a remote place no prehistoric squirrel has gone before.
"Madagascar 3: Europe's Most Wanted"
Release Date: June 8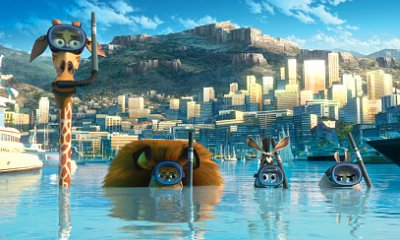 Who doesn't know Alex, Marty, Gloria and Melman? The fan-favorite animal gang is set to cheer film lovers again in "
Madagascar 3: Europe's Most Wanted
". After they were last seen embarking on an adventure in the jungle of Africa, the gang will now expand their journey in Europe. Along with the notorious chimps and penguins, the quartet is accidentally stranded in Monte Carlo, the city of glamour and luxury. Instead of enjoying a fun vacation, they must struggle to save their lives from being chased by animal control. And how are they going to do that? By joining a traveling circus. Could they ever return home to New York or will they end up being circus animals forever? Find the answer by watching this anticipated animation.
"Wanderlust"
Release Date: February 24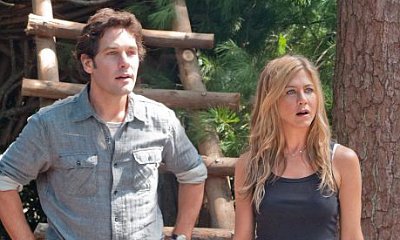 For those who wish to watch a movie that offers a fulfilling experience of romance with plenty of fresh humors, "
Wanderlust
" could be the right choice. In this flick,
Jennifer Aniston
and
Paul Rudd
play a New York couple who are bored with their routine until their marriage life become so plain. Despite the "oh-so-plain suffering" of the couple, the movie itself will not be dull. A hilarious adventure will be unfolded immediately after the couple jet off to a getaway to rekindle their sparks but get lost in a strange place during their way back home. They start doing stuff they've never done before; milking goat, singing and dancing together every night, and making love whenever they want without being restricted with their work schedule.
EMOTION SHAKERS:
"The Iron Lady"
Release Date: January 13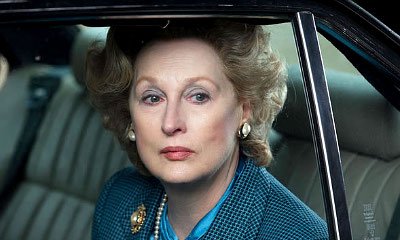 Let's go back to the glorious era of Margaret Thatcher through "
The Iron Lady
". With no doubt in her acting quality, Oscar winner
Meryl Streep
convincingly portrays the former British Prime Minister, including her iconic hairstyle and high pitch voice. She will help unveil the life story of the controversial female leader, not only in her political career but also in her personal life with beloved husband Denis. Through the movie, audience will have a chance to witness the untold story of the Iron Lady from the time before she led England to the time when she has to deal with opponents because of her controversial policies. Receiving positive reviews and praises from movie critics, it's filled with touching and dramatic scenes that will help movie lovers understand the vulnerable side of the tough leader better.
"Rock of Ages"
Release Date: June 1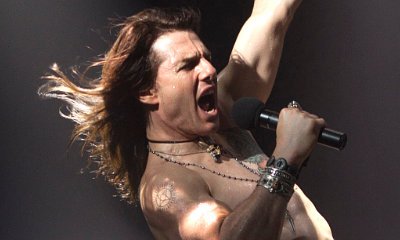 The golden age of glam rock is brought back to life in "
Rock of Ages
". Based on famous Broadway play, the movie is set in the era when rock flows in the vein of almost every youngsters. Among the many crazed-rock lovers, it's young Drew and Sherrie, Portrayed by
Julianne Hough
and
Diego Boneta
, who will be the center of the story. The complications will grow thicker when their paths cross with that of famous rock star Stacee Jaxx. Securing
Tom Cruise
as the god of rock, this movie gives a rare chance of watching his singing talent. Supported by a list of notable stars like
Catherine Zeta-Jones
,
Mary J. Blige
,
Alec Baldwin
and
Russell Brand
, it will additionally filled with plenty of famous songs from legendary rockers like
Journey
,
Styx
,
Poison
and
Asia
.
"The Twilight Saga's Breaking Dawn Part II"
Release Date: November 16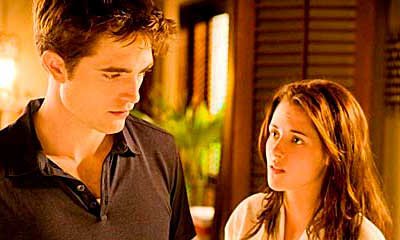 After watching Edward Cullen and Bella Swan experiencing a chain of perilous events in their early marriage life, Twihards should not miss the moment of truth of their final journey in "
The Twilight Saga's Breaking Dawn Part II
". After delivering her daughter Renesmee and fulfilling her wish to become a vampire, Bella now has to face a bigger obstacle in her life. Along with her husband Edward and the rest of the Cullens, as well as her best friend Jacob Black, the heroine is set to go on an all-out battle against the fearsome vampire coven Volturi. How will the story end? What surprises will the highly anticipated movie bring to its fans this time? It all can only be answered by watching this final installment of the famous vampire movie series, which brings back
Kristen Stewart
,
Robert Pattinson
and
Taylor Lautner
on the leads.
"The Hobbit: An Unexpected Journey"
Release Date: December 14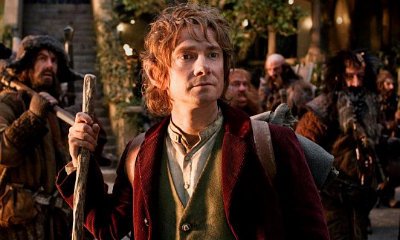 While Frodo Baggins once took movie lovers to experience an unforgettable epic adventure in the "Lord of the Rings" trilogy, this time his uncle Bilbo invites moviegoers to a more challenging journey in the mesmerizing Middle Earth. Set in the time before the epic war in "LOTR" breaks, "
The Hobbit: An Unexpected Journey
" will take Bilbo to accomplish a difficult task to reclaim the dwarf kingdom, Erebor, from dragon Smaug. Accompanied by Thorin Oakenshield and the twelve dwarves, Bilbo has to conquer every barrier and danger before he could ever reach the Lonely Mountain. Not only presenting a set of new characters, the movie will also reunite the audience with some of the fan-favorite characters from "LOTR" movie series, including Frodo, Gandalf, Legolas, Elrond, Galadriel, Saruman the White and the tricky Gollum.
"The Great Gatsby"
Release Date: December 25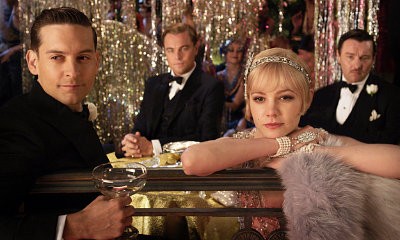 Another high-profile breathtaking movie that's set to entertain movie lovers next year is "
The Great Gatsby
". This period drama will bring the audience back to the 1920s' era when a young man named Nick Carraway moves in to New York to learn about bond business. Chasing his own American dream, he lands next door to a mysterious party-giving millionaire, Jay Gatsby, and across the bay from his cousin, Daisy, and her blue-blooded husband, Tom Buchanan. Since he meets Gatsby, Carraway begins to witness a tale of impossible love, incorruptible dreams and high-octane tragedy that holds a mirror to modern times and struggles. Aside from promising to deliver a stunning set of classy 20s', this film is also jam-packed with a set of A-listers like
Leonardo DiCaprio
,
Tobey Maguire
,
Carey Mulligan
,
Joel Edgerton
and
Isla Fisher
.
« Back to Part 2