From eccentric minister in 'License to Wed' to missing groom in 'The Hangover', Hollywood has presented a number of interesting complications when preparing for a wedding.
Weddings can be so glamorous and exciting, but behind them all there are a lot of perplexing preparations to do. Ever so often the preparation alone takes the excitement away from the big day. As the wedding approaches, tension ofttimes flares high and complication crashes one after another.
And while the intricacies are not a pretty sight to see, when Hollywood plays a part in this messy business, they become much more interesting and entertaining though not less chaotic. For years, filmmakers have brought up distressing issues for soon-to-be-married couple with drama and laughters entailing.
So, what kind of intricacies does Hollywood design to be the problems occurring before the big day? Here are the seven reasons as featured in some wedding movies throughout the recent years.
Complication #1: 1 Bride, 3 Possible Fathers in "Mamma Mia!"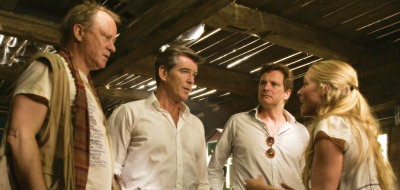 Girls dream of having their father walks them down the aisle when they get married. But, what if they have no idea who their father is, let alone finding out that there are three potential men to hold the special status. In "
Mamma Mia!
", bride-to-be Sophie invites architect Sam Carmichael, adventurer Bill Andersson and banker Harry Bright to her wedding to find out about her real father and ask him to give her away. But, with her mother in the blind of her plan, figuring out the father puzzle proves to be one challenging task to do, especially since her big day is on the horizon.
Complication #2: Clashing Cultures in "My Big Fat Greek Wedding"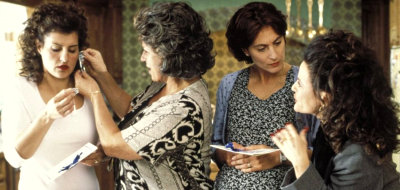 Marriage is not only the unity of a man and a woman, but also their families. Add a completely different culture to the equation and one will deal with one distressing issue before the wedding takes place like what Toula has to face in "My Big Fat Greek Wedding". Falling in love to a non-Greek man, she is pinned in-between two different types of families. Her family is loud and demonstrative, while her future-in-laws are well-reserved like many other upper-middle class families. When the two meet, they are both overwhelmed by each other's presence.
Complication #3: Unexpected Love From Long-Time Friend in "Made of Honor" and "My Best Friend's Wedding"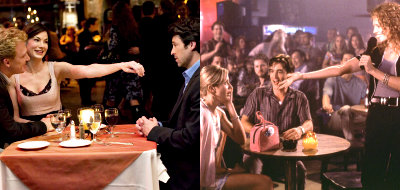 Friendship between opposite sex sometimes can be another complication in a wedding as what "
Made of Honor
" and "My Best Friend's Wedding" recount. In both movies, the main characters, Tom Bailey Jr. and Julianne Potter, don't realize that they are actually in love with their best friend, Hannah and Michael O'Neil, until Hannah and Michael are about to tie the knot with another person. In his desperate effort to win Hannah back, Tom tries to show Hannah that her future husband is not her right match. Meanwhile, Julianne drags along her gay friend and pretends that he is her fiance to make Michael jealous.
Complication #4: In Search of a Best Man in "I Love You, Man"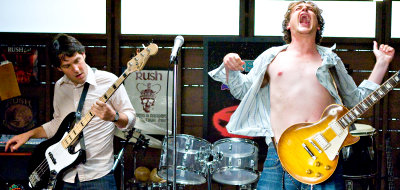 Like a bride requires maid of honor to help her get through the stress of preparing a wedding, every groom needs his own best man to be responsible of the little but important details. But when a man doesn't have anybody to be trusted with the honor, a complication is bound to entangle. In "
I Love You, Man
", Peter Klaven proves how hard it is for a friendless groom to find a perfect Best Man as he goes through one dreadful man-date to another and places himself in many awkward situations like puking at a potential man friend and getting a deep tongue kiss from another. And when he thinks he finds his 'man' in Sydney Fife, he couldn't be so wrong since Fife soon rocks his relationship with future wife Zooey.
Complication #5: Wacky Minister in "License to Wed"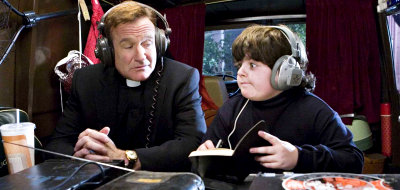 Nobody would think that a priest could make or break a couple. But, that's exactly what happens in "
License to Wed
" when Sadie Jones and the man of her dreams, Ben Murphy, get Reverend Frank to bless their fast-approaching nuptials. Unlike any other ministers, Frank has interesting ways to get them irritated with one another and test the solid foundation of the two in-love birds. From bugging their home to giving them the responsibility to take care robotic babies, he pushes them to the limit of having enough with each other and definitely complicates the young couple's plan to tie the knot in near future.
Complication #6: Best Friend's Sabotage in "Bride Wars"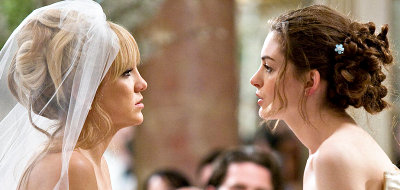 Every girl needs a best friend to keep her sane during the stressful days of her dream wedding's preparation. But, when that close friend becomes a rival for a perfect wedding, what one will get is a war like none others. Take Emma and Liv of "
Bride Wars
", for example. Childhood friends, the two are always there for each other. When they are mistakenly scheduled to celebrate their wedding on the same day however, all claws are out. Attempting to make sure that she will get the best wedding ever, Liv as well as Emma go all the way to sabotage the other's wedding to the point that Liv makes Emma's tan turns bright orange while Emma turns Liv's hair blue.
Complication #7: Missing Groom in "The Hangover"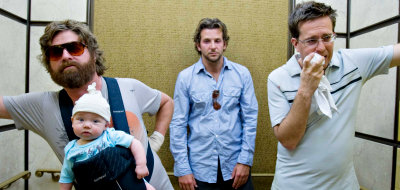 What is worse than losing the groom a day before the wedding? To Phil, Stu and Alan in "
The Hangover
", Doug's wedding is the perfect chance to have an out-of-the-world bachelor party. Going to Vegas two days before the D-day, they throw themselves into a wild night of booze-fueled revelry. Problem arises when they wake up the next day and find out that their about-to-be-betrothed buddy has gone astray. Making matter more complicated than what it seems, they have no recollection whatsoever about what happened the night before and they have only hours to find the missing dude in time for him to get married.