The forthcoming animated stop-motion film voiced by Dakota Fanning has just gotten its new behind-the-scene featurette.
Giving a sneak peek chance to see bits of the animated stop-motion fantasy film by "
The Nightmare Before Christmas 3-D
" director Henry Selick, IGN Movies got their hands on a brand new behind-the-scenes featurette from "
Coraline
". The video is filled with clips from the film, the miniature of the characters and comments from the voice cast, director and author Neil Gaiman.
Based on Gaiman's international best-selling book of the same name, "Coraline" follows a young girl who crosses to an alternate world through a secret door in her new home. On the surface, the seemingly similar world looks much better than her real life, but soon she finds out that she and her parents are in so much trouble as her counterfeit parents try to keep her forever in this parallel world. Having to save herself and her parents, Coraline must now come out with a way back to home.
Voiced by
Dakota Fanning
,
Teri Hatcher
,
Ian McShane
and many others, the Focus Features' movie will be available on February 6, 2009.
Some featurette images viewing Coraline's author Neil Gaiman and director Henry Selick including the movie character figures. See below: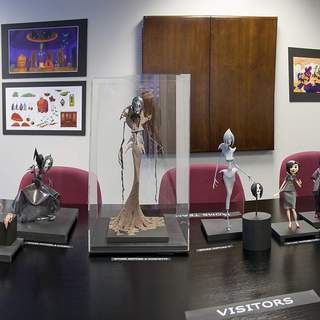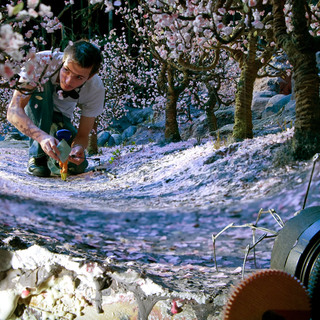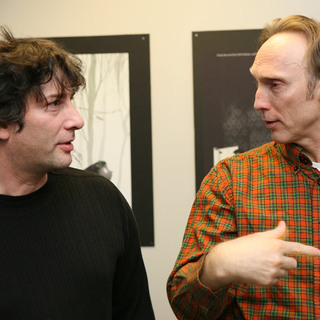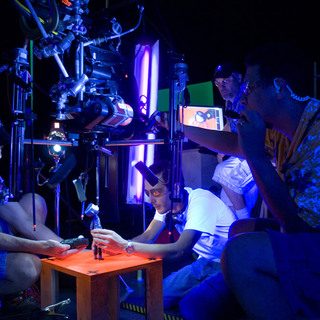 "Coraline" Behind-the-Scene Featurette: