'Please stop matching me with my friends' exes,' the 'X-Men: Apocalypse' actress writes on Instagram Stories, adding that it's 'not her style' to date her friends' exes.
Olivia Munn
has had enough of rumors about her. The "
X-Men: Apocalypse
" actress took to Instagram Stories on Friday, March 9, to let everyone know that she's not dating
Justin Theroux
, who announced his split from
Jennifer Aniston
last month.
Olivia first shared a screenshot of "text from my publicist just a few minutes ago." The photo featured her publicist telling her, "In Touch is preparing a story about Olivia Munn and Justin Theroux. Sources tell In Touch Olivia and Justin are growing close together and they are heading towards a romance." The actress later could be seen replying, "Oh my god. That is so stupid."
"I know. I can try and shoot it down. But they will still run with it," the publicist responded.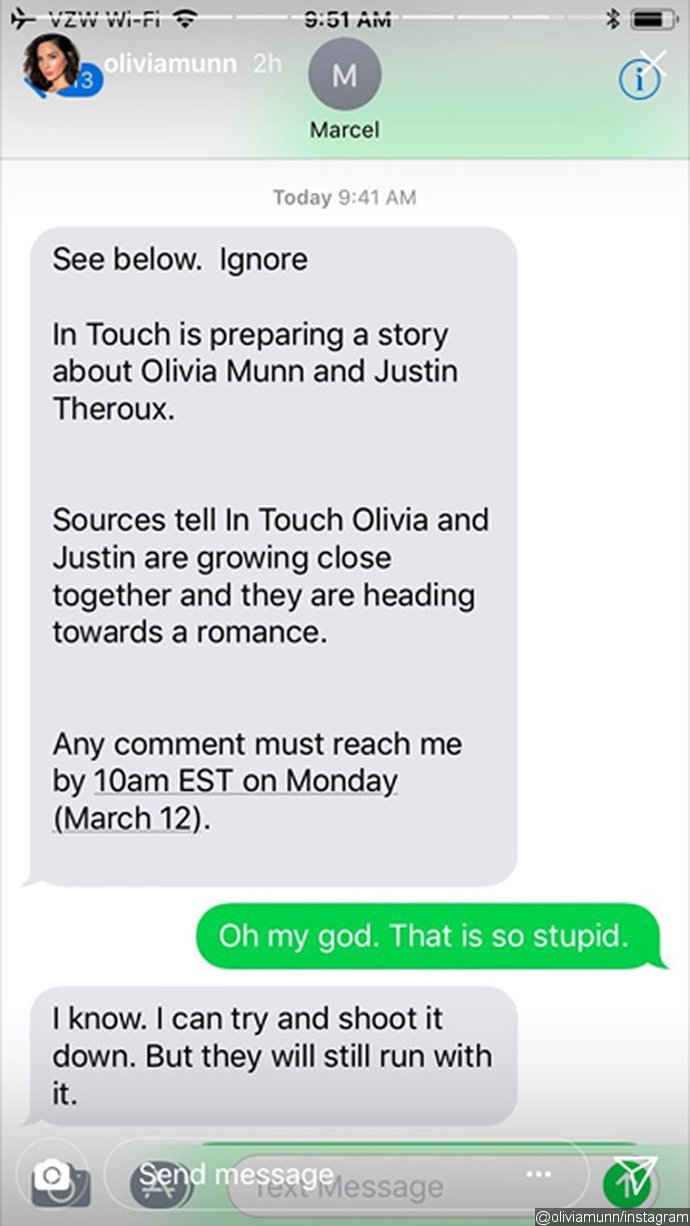 The "
Ride Along 2
" star later continued claiming that the story was "100 million percent not true." In a separate post, Olivia wrote, "Since they said they're running that story even if we said it's 100 million percent not true, I thought I'd just let you guys know on my own that it's not."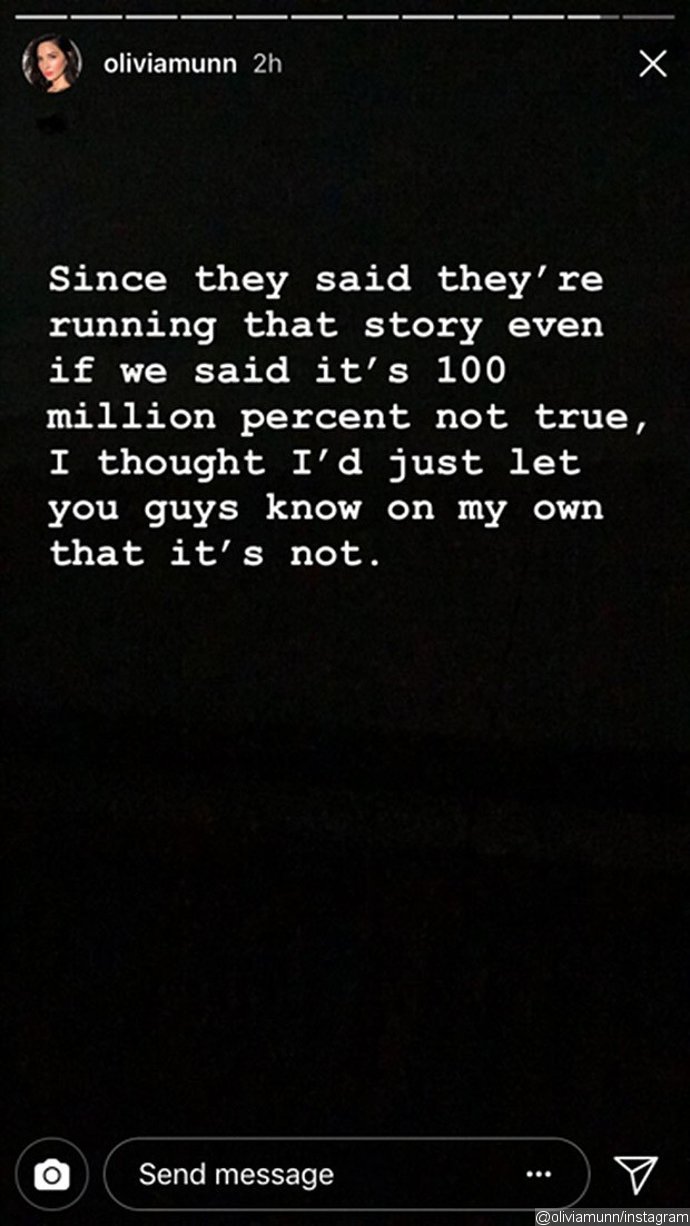 The 37-year-old beauty also had words for the tabloids. "Please stop matching me with my friends' exes," she snapped. "No disrespect to people who do date their friends' exes, that's just not my style," she clarified.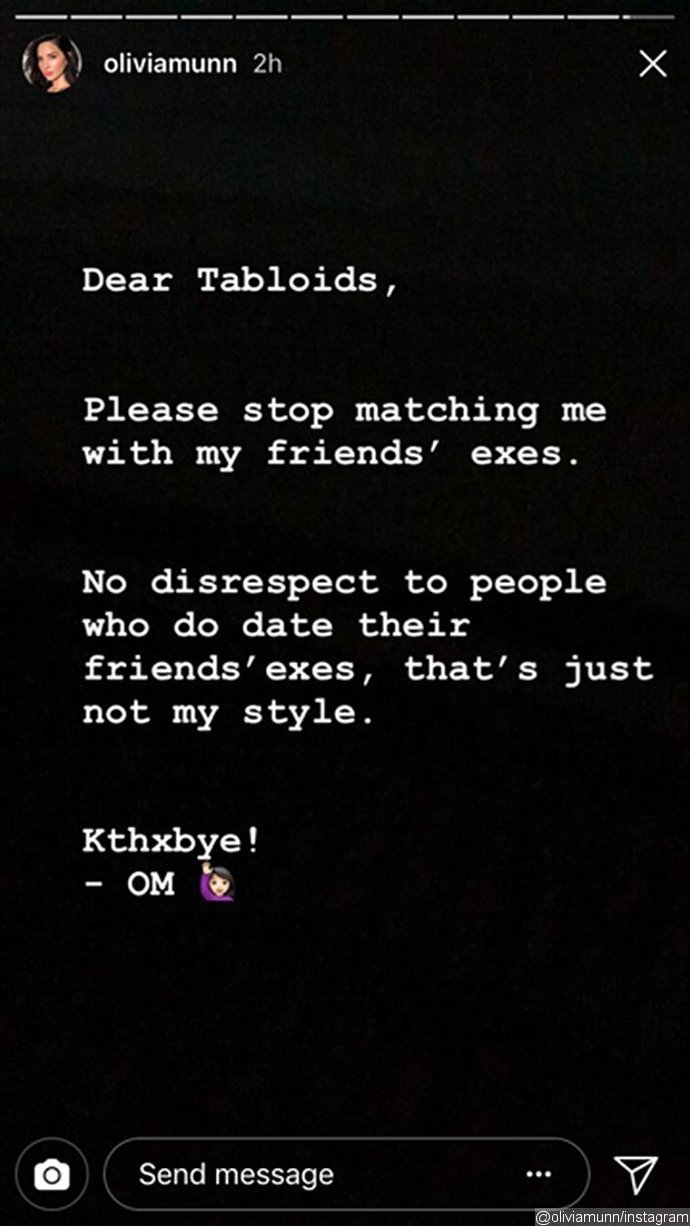 This is not the first time Olivia is romantically linked to her friends' exes. Previously, the actress/model was said to be dating
Chris Pratt
. At that time, Olivia also personally shut down the rumors by sharing her
text
to
Anna Faris
, whom Chris separated from after 8 years of marriage.
"Since we know each other, I wanted to reach out to you personally to tell you the story about me and Chris dating has 0% truth. I'm sure you already know it's not true, or maybe didn't care either way, but I just wanted to reach out personally to tell you it's not true," Olivia told Anna in the text.
Anna replied, "Oh my god-this town is so f**king crazy-you are so sweet to text. I love you-having said that if you were my new sister in law I would be thrilled...let's please catch up soon."