Following the CG-related fiasco in the second episode of the fantasy series, tvN announced to 'push back' episode 3 and 4.
tvN's "Hwayugi" a.k.a. "A Korean Odyssey", starring Lee Seung Gi and Cha Seung Won, suffered a series of big mishaps while airing its second episode on Sunday, December 24. It turned out that the network hadn't finished editing before airing the episode.
In the episode, Oh Yeon Seo's character Jin Seon Mi went for an audition while fighting against demon. That was when the nightmare happened. The wires attached to stunt actors who played the demons were fully seen by viewers as they apparently had not been edited properly.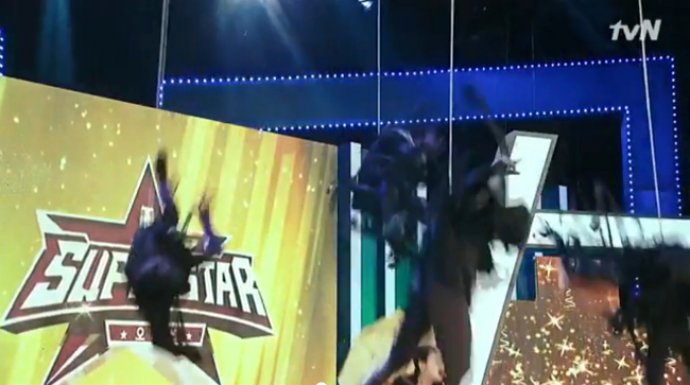 Realizing the mistake, the broadcast abruptly stopped the episode and aired trailers for other upcoming shows instead. Ten minutes later, tvN resumed "Hwayugi" while adding a subtitle, which read, "The broadcasting condition was spotty for a moment. We ask for viewers' kind understanding," on the screen.
Much to everyone on the production's horror, another mistake was revealed. A scene featuring a photo of a couple was supposed to show an evil spirit. However, instead of showing a demon-ish effect, it showed the green screen often used when composing screens with computer graphics.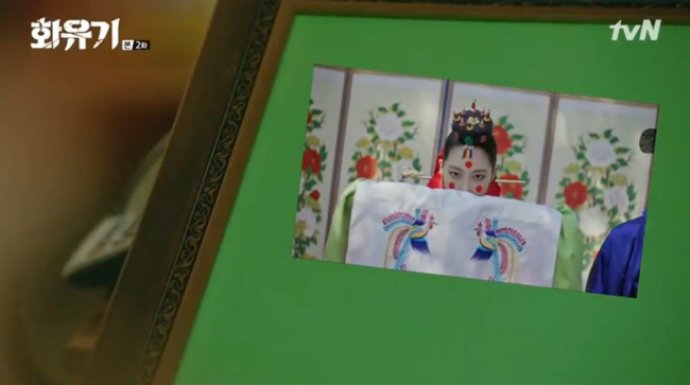 Following the fiasco, tvN released a statement which read, "Due to an internal situation, the broadcast of 'A Korean Odyssey' will end. As we'll resume airing our regular shows, we ask for the viewers' kind understanding."
The network continued, "The second episode of 'A Korean Odyssey' aired on Sunday night was not aired properly as postproduction was delayed. We are truly sorry for the inconvenience and we will pay full attention to the production so such problems will not reoccur."
"The production team of 'A Korean Odyssey' is trying their best not only in filming but also in detailed editing to show you a high quality drama as they have prepared a lot to depict the special feeling of monsters. (The production team) tried to make a high quality show within a short amount of time but their passion and ambition unintentionally ended up with broadcasting accidents," it concluded. The re-edited second episode of "A Korean Odyssey" aired on Monday, December 25.
The error turned out to affect the third and the fourth episodes of the series as tvN announced, "We have decided to push back episode 4, which was originally scheduled to air on December 31. Episode 3 will air on [December] 30 at 9 p.m. and episode 4 will air next week on January 6 at 9 p.m. KST."
The network explained, "We are currently using a system of working on CG [computer graphics] as fast as we can for footage that has already been filmed and edited. However, as 'Hwayugi' involves a lot more monsters and exorcisms compared to other productions, there is a lot of footage that involves high-level CG. The broadcasting accident occurred because the CG work for the second half of episode 2 took more time than originally scheduled."