The 'Terminator' actor and his 43-year-old girlfriend visit a Gucci shop, where he treats her to some designer goodies, after enjoying the view of Milan on two green bikes.
Arnold Schwarzenegger
and Heather Milligan take their romance to Italy. The pair were seen enjoying a bike ride together in Milan on Monday, November 13. They hopped on two seafoam green bikes as they enjoyed the view of the city.
They were seen making a stop at a Gucci fashion boutique. The 70-year-old actor reportedly bought his girlfriend some designer goodies, including a £1,350 Padlock Gucci Signature shoulder bag, as they were pictured taking a look at one bag in pillarbox red.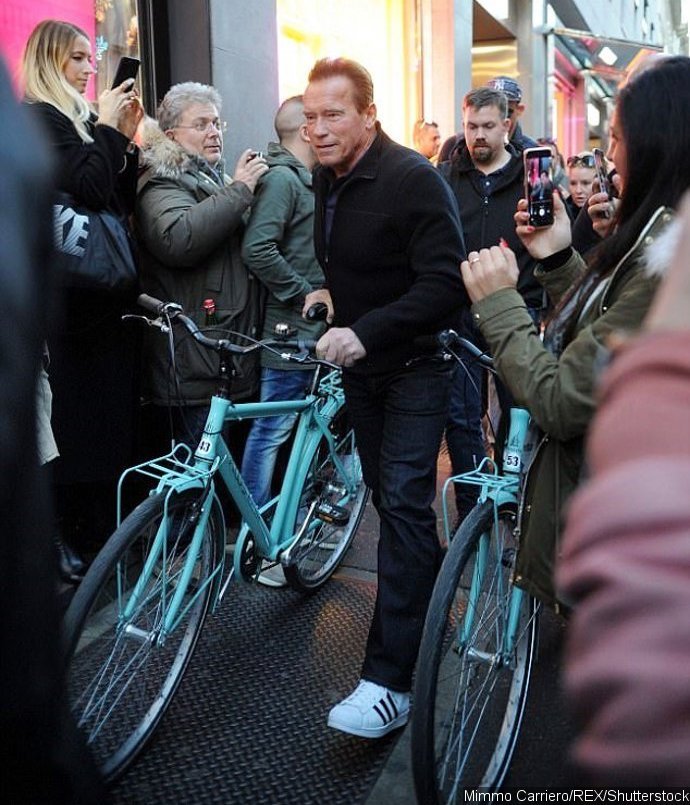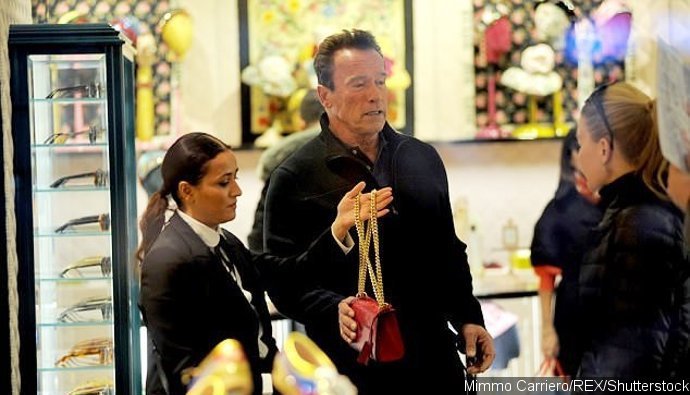 The former Governator donned a black track jacket over a navy blue Polo By Ralph Lauren shirt with the buttons undone, relaxed fit jeans and white Adidas Superstar sneakers. His 43-year-old girlfriend, meanwhile, kept herself warm in an all-black look including puffer jacket, leggings and Nike trainers. Both of them wore black shades.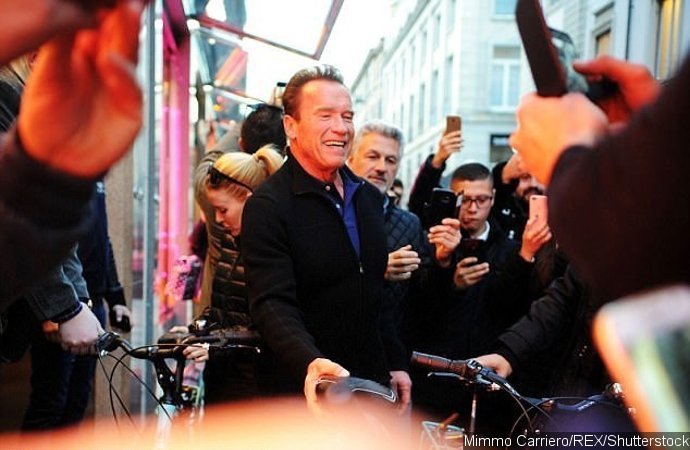 They were surrounded by his fans, who were waiting for him to get his pictures, as they made their exit of the store. He flashed a smile while walking through the crowd, with his new lady following behind him.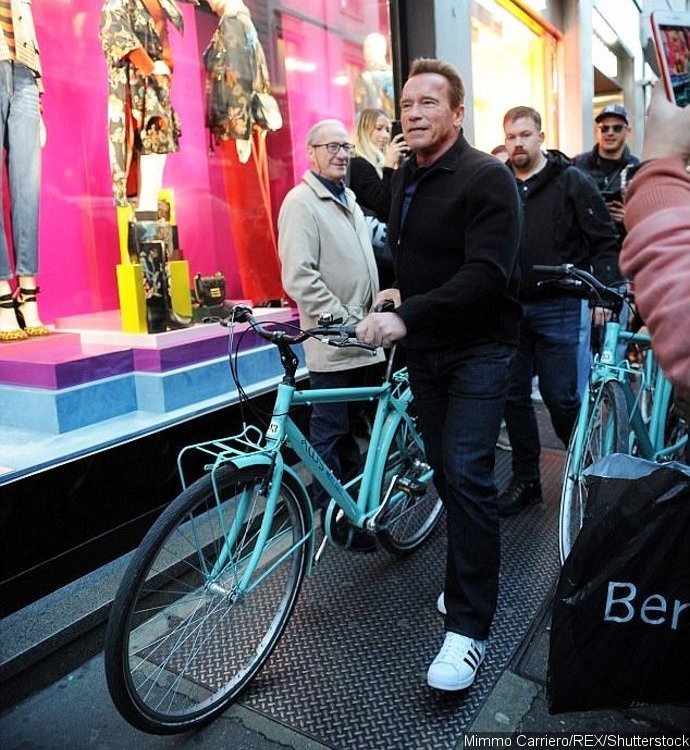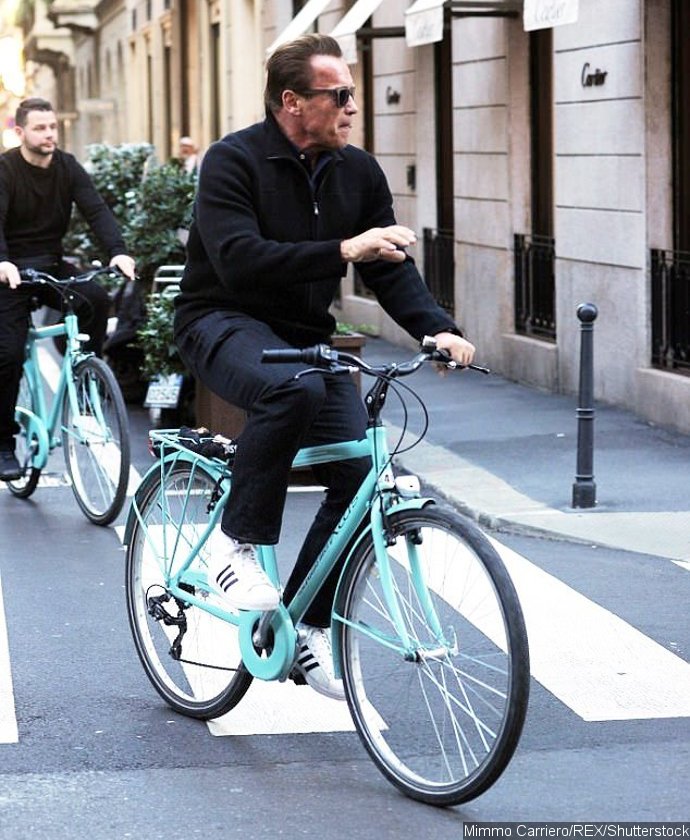 Arnold and Heather have been dating since 2015. However, the "Terminator" star is not officially divorced from Maria Shriver yet. The television journalist filed for divorce on July 1, 2011, several months after news broke that Arnold fathered a baby with their housekeeper.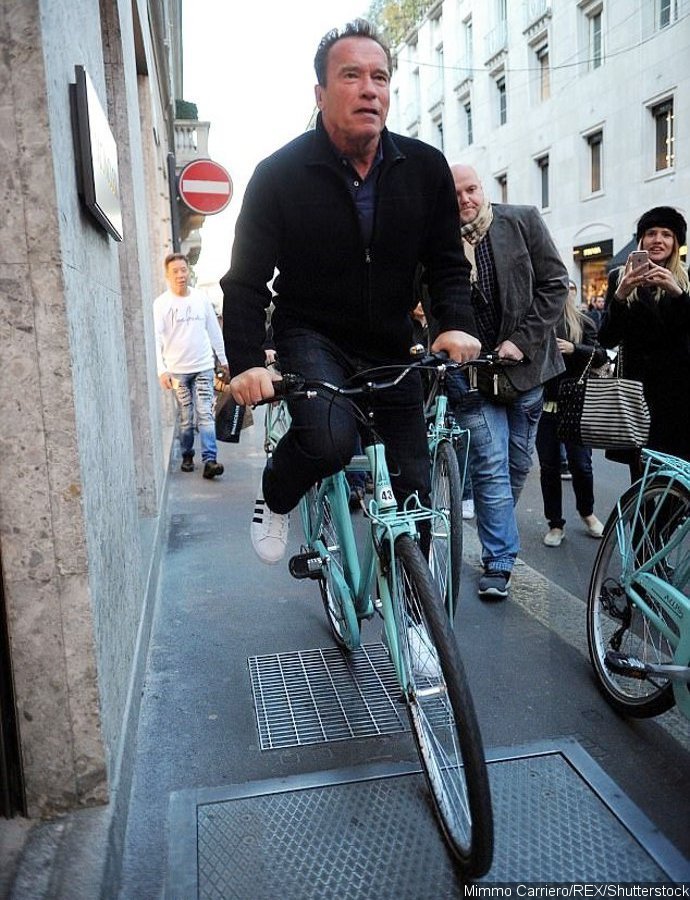 In an interview on FOX's "OBJECTified" earlier this month, Arnold revealed that their divorced was not yet final. The pair, who don't have a prenup, amassed a $400 million fortune during their 25-year marriage, accoding to TMZ. For years, their business people have worked on how the property should be split, but the divorce is stalled.
Sources told the site that it was Arnold who stalled the divorce, while Maria was eager to move forward. "Arnold is not standing in the way of the divorce. He's wants the divorce to become final in a way that is both sensitive to Maria and their kids," said a source.