Blake Lively looks as if she's an entirely different person while filming her action-thriller film, 'The Rhythm Section', in Dublin, Ireland.
Blake Lively
looked worlds apart from her usual self on the set of "
The Rhythm Section
". The 30-year-old actress, who portrays Stephanie Patrick in the upcoming spy action-thriller film, was filming in Dublin, Ireland. She was wearing a costume which consisted of a blue beanie, gray checked hoodie, gray winter coat, short shaggy bob wig, purple sweatpants and a puffer coat.
Lively was made up to look tired and worn out as she smoked a cigarette outside a fast food restaurant. When the cameras weren't rolling, the star appeared to be fine, smiling and mingling with the rest of the crew. The actress also looked a bit cold, because she was seen pulling her jacket shut and drinking from a thermos to keep herself warm.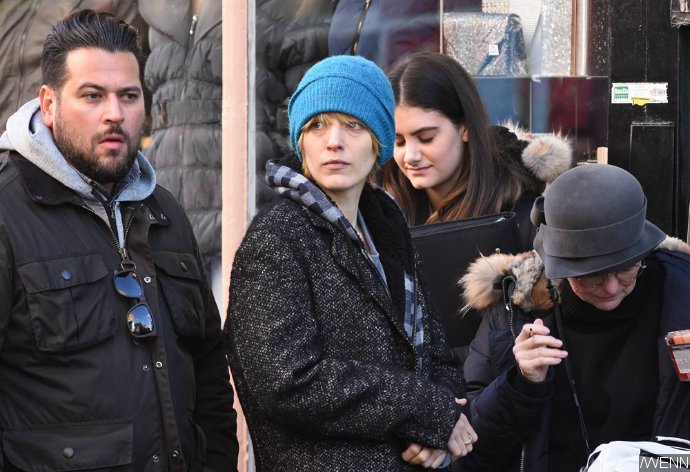 "The Rhythm Section" is a contemporary adaptation of British writer Mark Burnell's series of four novels of the same name. Lively's titular character, Stephanie Patrick, "is on a path of self-destruction after the death of her family in an airplane crash, a flight that she was meant to be on. After discovering that the crash was not an accident, her anger awakens a new sense of purpose and she rises to uncover the truth by adopting the identity of an assassin to track down those responsible. The new, and lethal, Stephanie Patrick is on a mission to fill the void between what she knows and what she is told."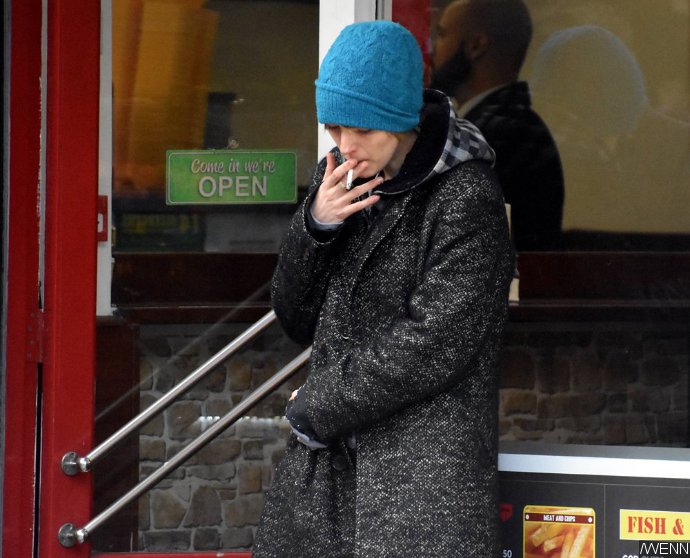 Executive producer of IM Global, Stuart Ford, told Variety, "In Stephanie Patrick, Mark has created a unique female heroine who turns so many of the current cinematic cliches surrounding so-called 'kick-ass' female leads on their head," said Ford. "To be bringing such a fresh, realistic, and bold international thriller to the big screen with EON Productions, Reed, and Blake is an exciting proposition for us all at IM Global."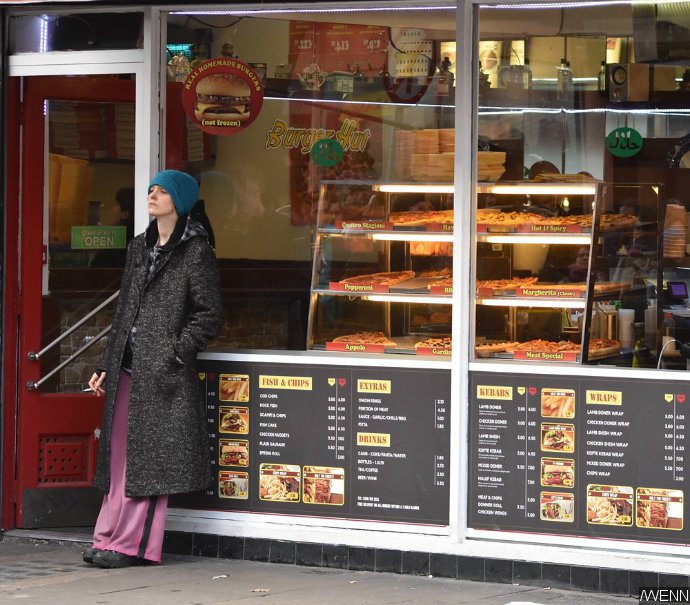 The spy film will likely shoot in the U.S., the U.K., Spain and Switzerland as well. It is set to be released on February 22, 2019 in U.S. theaters.