Leeteuk's old Instagram post about Siwon's dog biting him has also come to light following the death of Mrs. Kim after getting bitten by the French bulldog owned by the Chois.
In the wake of scandal involving Choi Siwon's dog, who bit a neighbor to death, people are now demanding the
Super Junior
member to drop out of his currently-airing drama series "Revolutionary Love". Fans of the tvN drama reportedly have been bombarding the online viewer board with messages that ask Siwon to quit the series to "reflect" over the incident.
"Either drop Choi out of it, or stop filming the drama," reads a comment. Some people leave similar comments, writing, "It's insane of him to continue the drama amid the turmoil that involves a death."
In addition, "Revolutionary Love" appears to struggle to earn good ratings and even drops by 2 percent in viewer ratings in the recent episode 4. Some people write, "Whenever I see his face, I just think of his dog now.. imagine how scared the victim was. To have your elevator doors open only for a dog to rush in and bite your leg, and then to die from it days later…." Meanwhile, some others commented, "I was enjoying the drama but won't be watching anymore."
The singer/actor has been criticized for not leashing his French bulldog, despite having biting issues. People seem to dig deeper into the matter and found that Super Junior's leader Leeteuk once shared on his Instagram account about him being bitten by Siwon's pet dog back in 2015.
"It's ugly. This isn't a puppy, it's a pig... It bit me...the look in its eyes as if it's better than me...it's ugly...Siwon, raise him well…" so Leeteuk wrote in the caption alongside a photo of Bugsy, the French bulldog. As the post has come to light, people assume that Bugsy has been having biting issues for at least 2 years, making them further criticize Siwon and family.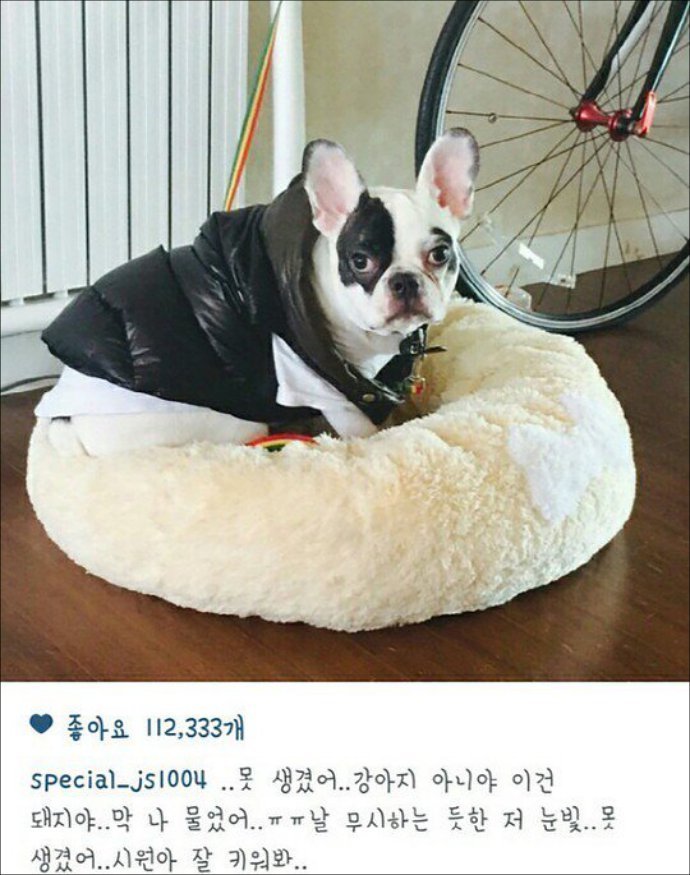 Earlier on Saturday, October 21, it was reported that a 53-year-old woman, Mrs. Kim, died of sepsis on October 6 after getting bitten by a French bulldog owned by the Chois at an apartment in Apgujeong-dong, southern Seoul on September 30. Siwon took to his Twitter account to issue
an apology statement
and the family of the deceased has forgiven the celebrity and decided not to take any legal action.
"It is true that she was bitten by the dog and it is also true that after being bitten, she passed away due to sepsis," a family member stated in an interview. "It was an unfortunate death. However, we forgave them because I know the relationship she had with the dog owners (Siwon and his family) previously. Hating them for what transpired will not bring my sister back."
The family member continued, "We would like to take this time to quietly mourn the death of my sister privately. We also have no intention of filing a lawsuit and do not expect to be compensated. Siwon visited the bereaved family several times and sincerely apologized. He shed tears with us at the funeral and I held his hand and forgave him."
On "Revolutionary Love", Siwon plays a character named Byun Hyuk, an unemployed third-generation chaebol who hides his true identity as the second son of a wealthy family and begins living in a studio apartment. Also starring on the series are Kang So Ra and Gong Myung who portray Baek Joon and Kwon Jae Hoon respectively.