The 'Perfect Illusion' singer is sunbathing without her top on in 'Gaga: Five Foot Two' that offers fans a sneak peek into her life and struggle with fame.
Lady GaGa
bared her breast in her documentary "
Gaga: Five Foot Two
". The Mother Monster ditched her top and wore only a thong and sunglasses as she chatted with her friends while enjoying a warm day under the sun.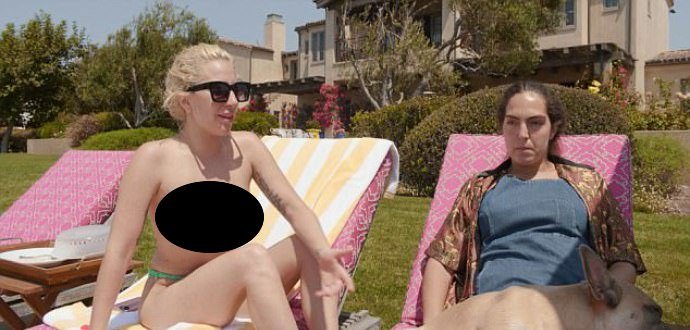 Making its debut at Toronto International Film Festival before coming out on Netflix, the film followed the singer during the past year leading up to the release of her new studio album "
Joanne
". She talked about her relationships and health issues in the movie.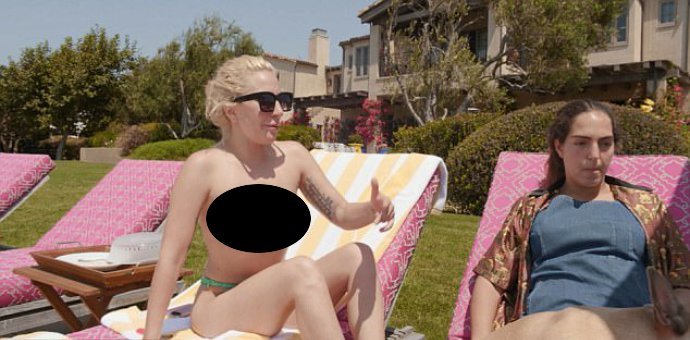 "My love life has just imploded," she said after splitting from fiance
Taylor Kinney
. "I sold 10 million [records] and lost Matt. I sold 30 million and lost Luke. I did a movie and lose Taylor. It's like a turnover. This is the third time I've had my heart broken like this."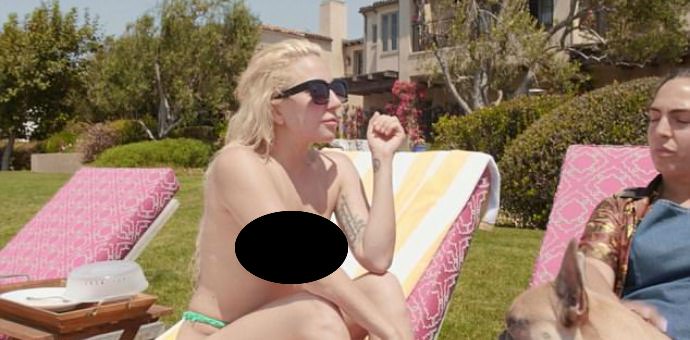 In another emotional scene, the singer who is currently taking a break from tour to seek help from severe physical pain was captured on camera bursting into tears as she endured the pain of her broken hip. She smoked pot to numb the pain.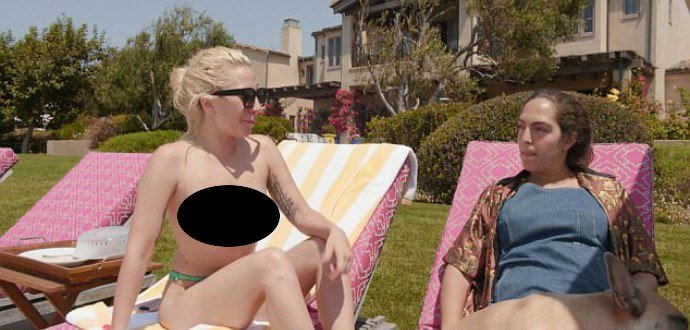 "I found myself witnessing myself in a way I am unable to see on my own," she wrote on Instagram to celebrate the release of the documentary. "I felt proud, I felt sadness, I felt empowered, I felt vulnerable...but what struck me the most was the film's authenticity in the way [director Chris Moukarbel] chose to show my lowest lows, my highest highs, and the close relationship with my family that I clung to fiercely while writing my album Joanne."
"Although surreal, happy, and also hard, I'm most touched that the veil behind the aura of my family reveals that fame is not all it's cracked up to be," she continued. "It is lonely, it is isolating, and it is very psychologically challenging because fame changes the way you're viewed by people."