The pictures show Frank Castle as a soldier, Ben Barnes as Billy Russo who later becomes Jigsaw in the comic books and Frank appearing to go undercover during meeting with Karen.
Netflix continues teasing fans about its upcoming Marvel series "
The Punisher
". While still not announcing the premiere date, the streaming service has released new photos of the "
Daredevil
" spin-off that centers on
Jon Bernthal
's character Frank Castle.
Through flashback, the show will reveal Frank's past as a soldier as seen in one of the images. In two other snaps from the present days, he seems to go undercover while meeting with Karen (
Deborah Ann Woll
).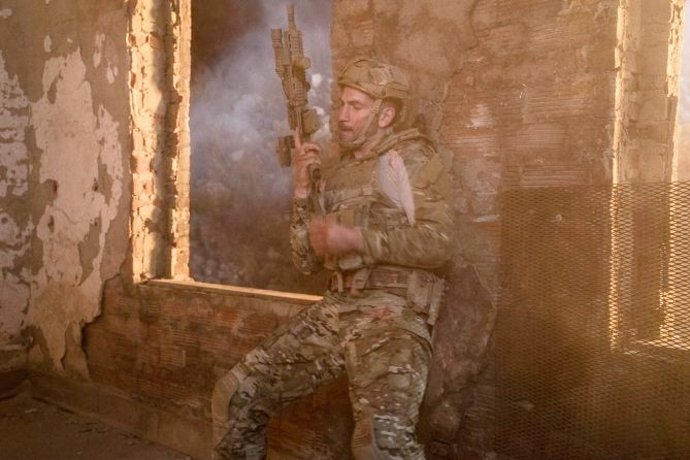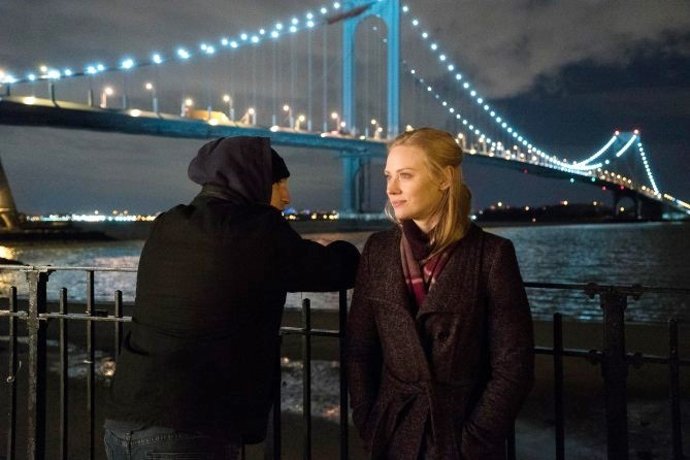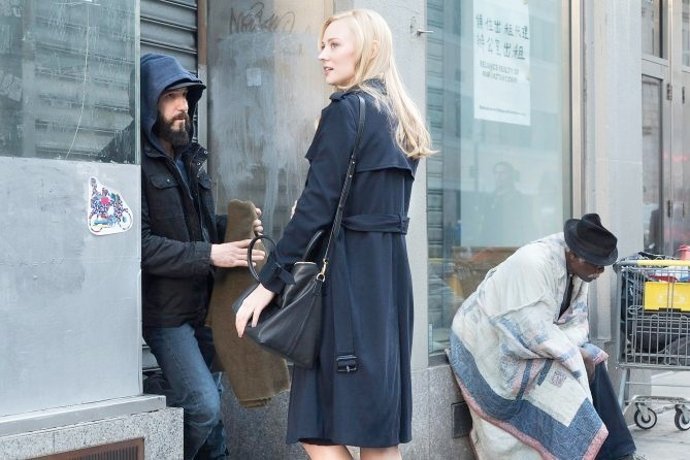 There's a look at
Ben Barnes
as Billy Russo, Frank's friend from their war days who now runs a private military company called Anvil. In the comics, Billy will adopt the identity of Jigsaw after an incident that left him with a jigsaw puzzle-like mess of scars on his face.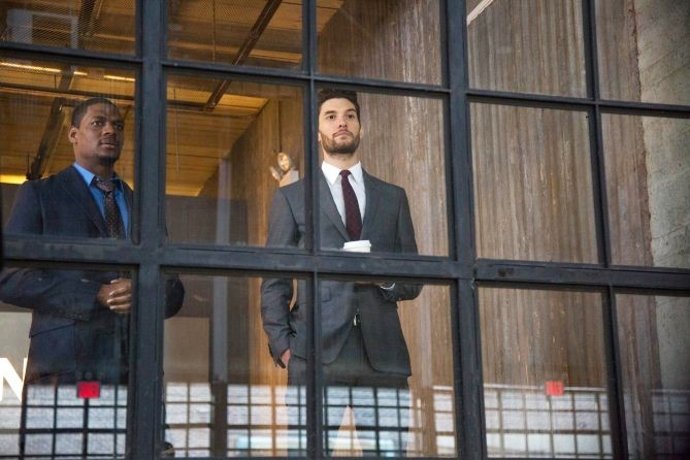 Other shots feature David Lieberman a.k.a. Micro (Ebon Moss-Bachrach), a computer hacker who has close ties to Frank's past. His wife Sarah Lieberman, played by
Jaime Ray Newman
, is featured in another photo.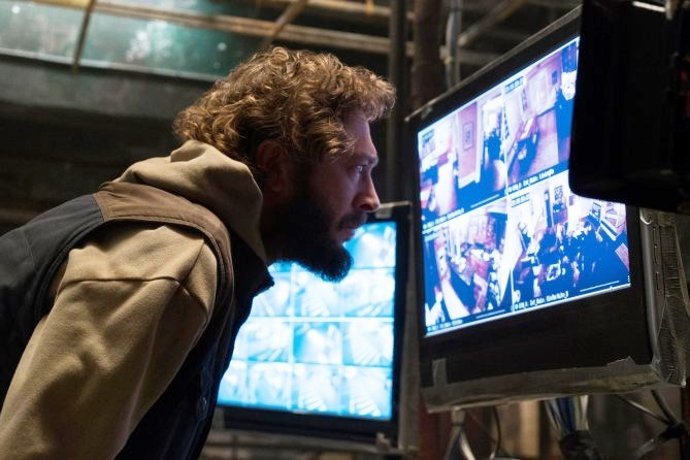 Another friend from Frank's past, Curtis Hoyle (Jason R. Moore), is shown in another image with Lewis Walcott (Daniel Webber), a young veteran struggling to re-assimilate into civilian society. Meanwhile, Michael Nathanson and Amber Rose Revah play Sam Stein and Dinah Madani, respectively, the Homeland Security agents and partners who will likely cross paths with Frank.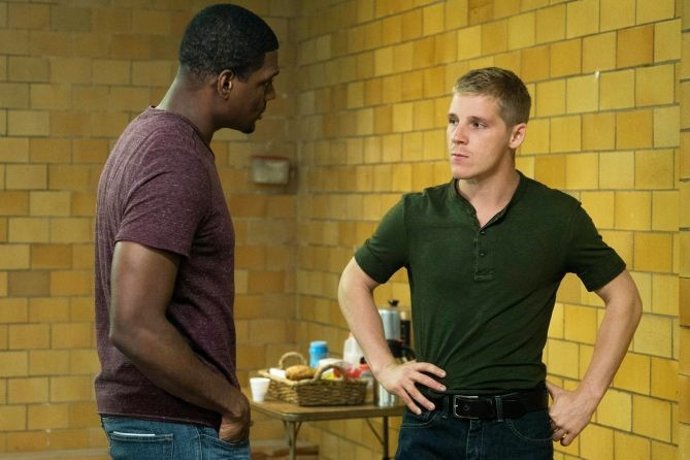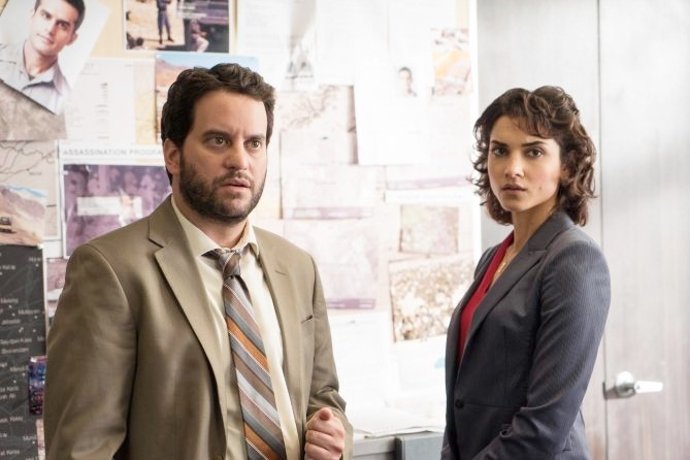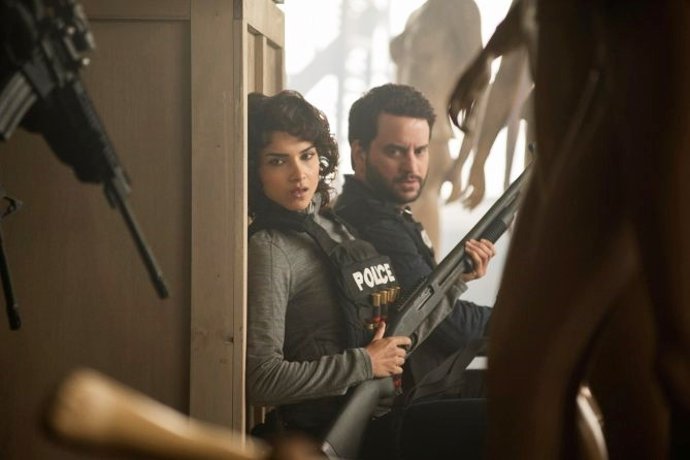 Along with the photos, Netflix unveils new motion key art.
On "The Punisher", after exacting revenge on those responsible for the death of his wife and children, Frank Castle uncovers a conspiracy that runs far deeper than New York's criminal underworld. Now known throughout the city as The Punisher, he must discover the truth about injustices that affect more than his family alone.
"The Frank Castle you find in this story is not The Punisher," Bernthal once said about his character in the "Daredevil" spin-off series. "He's reeling from the loss of his family. He's driven by rage and is on a singular mission to find these people who took his family from him, and do it as brutally as possible."