The 'Suspicious Partner' star, who began his military service last week, looked in high spirits as he was spotted sitting with his fellow soldiers during military training.
Ji Chang Wook's fans don't need to worry about their beloved actor. The "Empress Ki" star, who enlisted on Monday, August 14, appeared to be having fun in the military as he was all smiles in some photos that were taken during his military training.
On Monday, August 21, the 3rd Infantry Division uploaded a series of photos featuring "The K2" actor on its Instagram account. In one of the photos, Chang Wook could be seen smiling brightly at the camera while striking V pose. What made the photo become more hilarious was multiple Squirtles that had been put into the pic.
@Jichangwook 히힛힛

요 절오빠가 교회누나들 성당여동생들... 싹따

무지허이 행복카게 해줏떼

성당누나인 말똥이는

일욜날 월욜날을 무지허게 누부잣섯는데에

그기 바로 내꺼지그덕창욱왕이님미가 법당에 가가 쌍브이 날리는 신나는 절오빠를 해주가 pic.twitter.com/tFZfJrJVrD

— 유수분 (@dbtnqns63) August 22, 2017
Another photo saw him staring at the camera as his fellow soldiers posed behind him. Chang Wook was seemingly unaware that someone was taking a photo of him although he was looking at the camera.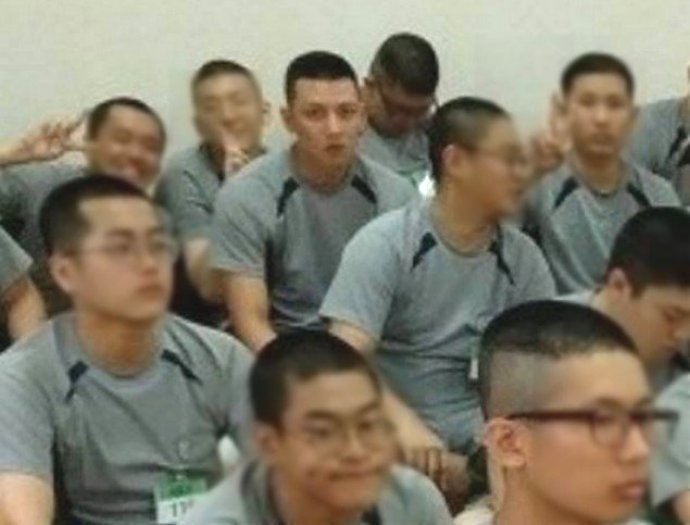 It's only been a week since Chang Wook enlisted, but fans are surely missing him. The government has opened the online letter service which allows fans to send him letters, and he's received more than 170 letters in less than 24 hours.
Ji Chang Wook has already receive around 170 letters in less than 24 hours since his army iletter became available #jichangwook pic.twitter.com/0UDUh6thsn

— Macky Lopez (@macky525) August 22, 2017
During his last concert, the "Warrior Baek Dong Soo" actor
revealed
what he wanted to do before starting his service. "I should go on a vacation with my mother," he shared. "I will spend time with my friends. I have to organize my [bank] accounts, and because my house is leased, I have to make arrangements for that as well." Chang Wook then told his fans to wait for him. "I will return after protecting our country. Until then, I hope you all will be healthy," he said.
Chang Wook is currently undergoing basic military in Gangwon. He will be stationed to his base after completing his training. He is scheduled to be discharged from the military on May 13, 2019.