The 32-year-old private chef took to Instagram to share a photo featuring the 'Real Housewives of New York City' star in skimpy white bikini bottoms and a rash guard while baring her chest.
Carole Radziwill and boyfriend Adam Kenworthy put the breakup rumors to rest. In honor of "
The Real Housewives of New York City
" star's 54th birthday on Sunday, August 20, her 32-year-old boyfriend took to his Instagram account to share a racy photo of his lady love.
The photo found the Bravo reality show's star stripping down to skimpy white bikini bottoms and a rash guard during their vacay in Little Palm Island Resort and Spa in Little Torch Key, Florida back in March. The private chef cheekily Photoshopped a pink star onto Carole's bare chest. "HBD @caroleradziwill #54," Adam simply captioned the photo.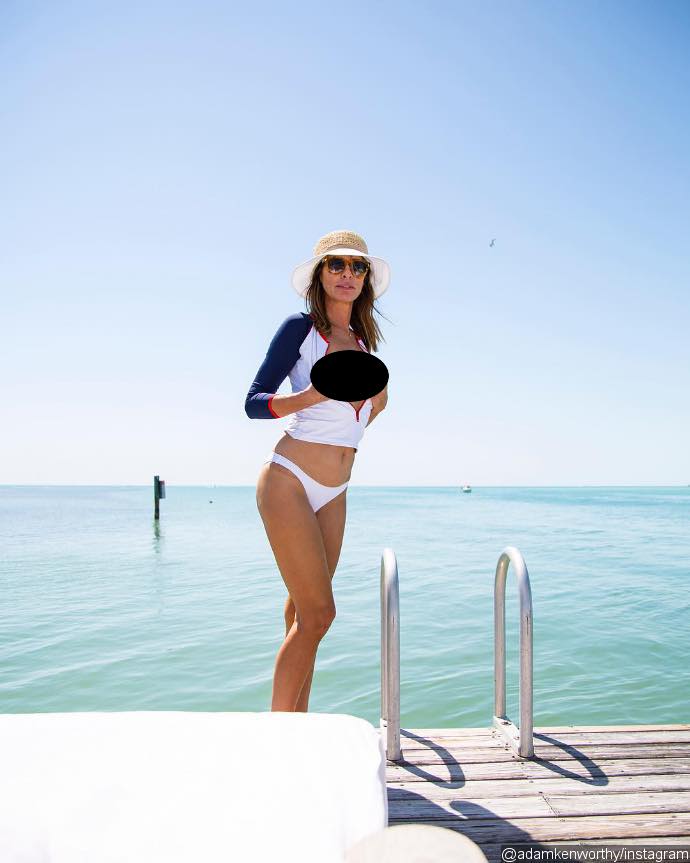 Adam also posted another throwback photo featuring the brunette beauty aboard a yacht. Donning a white unbuttoned shirt and matching hat, Carole was seen enjoying the sun. "HBD @caroleradziwill," so Adam wrote in the caption.
Carole, meanwhile, posted on her Instagram account a photo featuring a quote from Mark Twain. "The two most important days in your life are the day you are born and the day you find out why," the quote read. The journalist/author captioned the photo, "Do you know why? I know why. #birthday #freedom #leo #karma #twain #54HOT."
Carole previously was rumored to be ending her relationship with Adam, whom she began dating in 2015. "They broke up because they have different goals," a source claimed to
Entertainment Tonight
. "Carole has had a very impressive and fulfilling career and he's just really starting to take off in the chef world. He is working on some exciting new projects and wants to pursue new opportunities and his attention needs to be on that."
"It was not an easy decision, but it was best for them," the source added. "Plus, she enjoys her independence."
Before dating Adam, Carole was married to Anthony Radziwill in 1994. The late television executive died in 1999 at the age of 40 after losing his battle with cancer.