These celebrities were totally glued to each other and made a headline or two, but their romance immediately fizzled out after the summer ended.
Summer is definitely the time to have fun. Not wanting to get through the season alone, many celebrities decide to date someone rather unexpected, only to break up once fall begins. Sometimes their romance ends just like that, sometimes it ends with an ugly conflict, but nevertheless, summer flings are always fun. Here are some of the juiciest celebrity summer flings that will always remain in our hearts.
Khloe Kardashian and French Montana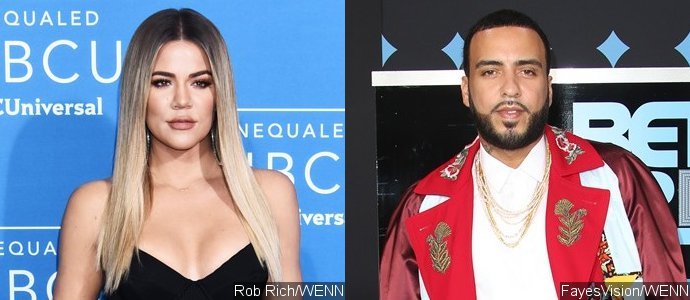 Khloe Kardashian
and
French Montana
were dating in 2014 following Khloe's divorce from
Lamar Odom
. The two spent time in the Hamptons, where the 33-year-old reality TV star filmed "
Kourtney & Khloe Take the Hamptons
". When haters talked badly about their blooming romance, the "No Shopping" rapper took to Twitter to shut them down. "There will always be haters. And the more you grow the more they hate; the more they hate the more you grow," he wrote.
There will always be haters. And the more you grow the more they hate; the more they hate the more you grow.

— French Montana (@FrencHMonTanA) June 11, 2014
Although they seemed serious about their relationship, Khloe and French eventually called it quits in September. The two still maintain a good relationship although their romance didn't last long. "She's good, she's good. I spoke to her last week. We're great friends. I think we're going to be friends forever," French told
E! News
while attending the 2016 Grammy Awards in February.
Leonardo DiCaprio and Blake Lively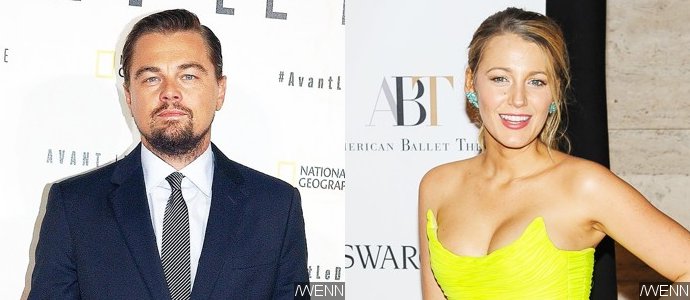 Fans were pretty shocked when
Leonardo DiCaprio
and
Blake Lively
were spotted getting cozy on a yacht on the French Riviera in May 2011. "
The Wolf of Wall Street
" actor was photographed hugging the "
Gossip Girl
" alum while enjoying the beautiful view. The two allegedly started dating after attending Cannes Film Festival in France prior to their romantic vacation.
But I wish we lived in the alternate universe where Blake Lively married Leonardo DiCaprio. Here's their perfect ship name: DiLively pic.twitter.com/dpt47KSngH

— Samantha Nyarko (@SamanthaNyarko) April 18, 2017
People started to think that their romance was more than a fling as they were still seeing each other after a few months. They were seen vacationing in a zoo in Sydney, Australia. However, Leo and Blake ended their whirlwind romance in October.
Justin Bieber and Sofia Richie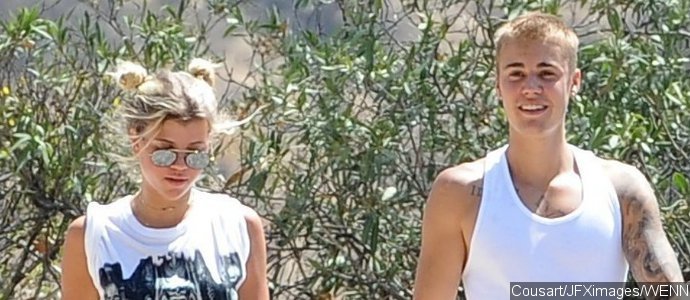 Beliebers totally freaked out when they found out that
Justin Bieber
was dating
Sofia Richie
in August. The two went on a trip to Tokyo, Japan, and they weren't shy to show off their romance. However, things became a little bit messy after Justin's fans attacked Sofia on social media. The "Sorry" hitmaker later took to Instagram to defend his then-girlfriend. "I'm gonna make my Instagram private if you guys don't stop the hate this is getting out of hand," he wrote alongside a black-and-white selfie of him and Sofia.
Justin's ex-girlfriend
Selena Gomez
fueled the conflict by allegedly commenting on the snap. "If you can't handle the hate then stop posting pictures of your girlfriend lol - it should be special between you two only. Don't be mad at your fans. They love you," the "Bad Liar" songstress commented. Due to fans' rage, Justin decided to delete his Instagram account. In September, it was obvious that their fling had ended.
Although they were only dating for a month, there's a possibility that the two may rekindle their romance this summer. Justin recently commented on one of Sofia's photos on Instagram, "You look gorgeous!" and added, "!!". Prior to this, he was caught liking her photo.
Justin Bieber commented "You are gorgeous" and "!!" on Sofia Richie's Instagram post. #justinbieber #justinbiebernews #justinbieberupdates pic.twitter.com/wchdEJt0Pf

— Bieber Tracker (@celebritracker) July 12, 2017
Justin Bieber liked Sofia Richie's recent Instagram post! #JustinBieber pic.twitter.com/WlH8YwIfQA

— Sofia Richie News (@SofiaRichieTeam) July 10, 2017
Zac Efron and Michelle Rodriguez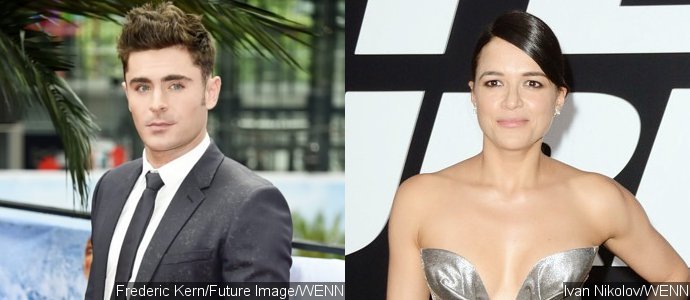 Zac Efron
and
Michelle Rodriguez
's fling is one of the most surprising summer flings ever, since no one expected the 29-year-old actor to hook up with the "
Furious 7
" actress who is 10 years older than him. They dated for two months in 2014, from July to August. Zac and Michelle weren't shy to show off their intimacy during their vacation to Sardinia, Italy and Ibiza, Spain.
Michelle Rodriguez et Zac Efron pic.twitter.com/r1Ez2l7Kn2

— sondages. (@sondages_movies) July 24, 2016
When asked why their romance ended so soon, Michelle admitted that she could never manage to have a long relationship. "I have absolutely nothing consistent in my life," she revealed in an interview for
Interview
magazine. "I'm a lone wolf. I run by myself on most things. I've got lots of really great friends, but the thought of being in a long-lasting relationship? Psh, I couldn't last more than six months with somebody, let alone have a father figure around for a kid."
Scott Disick and Bella Thorne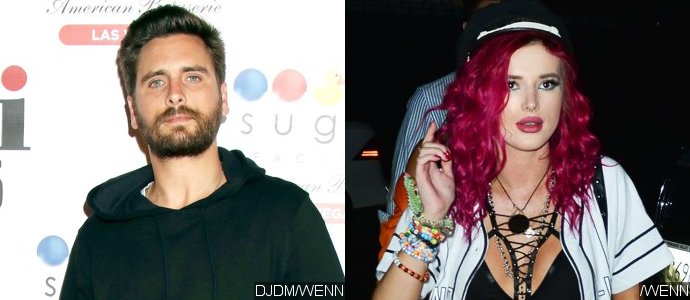 We still have to wait and see if
Scott Disick
and
Bella Thorne
's romance will really end after the summer ends, but so far their relationship has been nothing but a roller-coaster ride. Scott and Bella were first seen together when he took her out for
dinner
back in May, before going to France together. They vacationed for a short time in Cannes, during which Scott
couldn't keep his hands off
the "
Famous in Love
" actress. He later
ditched
her for his ex-girlfriend Chloe Bartoli and several other girls.
Bella later
talked
about their quick fling and revealed why they parted ways. "Scott is really nice, sweet, charming. I don't drink, and he really drinks a lot," she said, before adding, "And it just ended up...I just wasn't down. I was like, 'I gotta leave.' We were [at Cannes] a day and a half before I was like I'm booking my flight and leaving." However, the two were believed to have gotten back together after Bella allegedly
hung out
in Scott's backyard. Shortly after that, they were spotted
holding hands
after attending
Lana Del Rey
's birthday party in Los Angeles.
Despite being spotted looking cozy several times, Bella
claimed
that her relationship with the 34-year-old restaurateur wasn't sexual. When asked whether she hooked up with him, the 19-year-old actress answered, "I was never with him sexually so, yeah, no."
Taylor Swift and Tom Hiddleston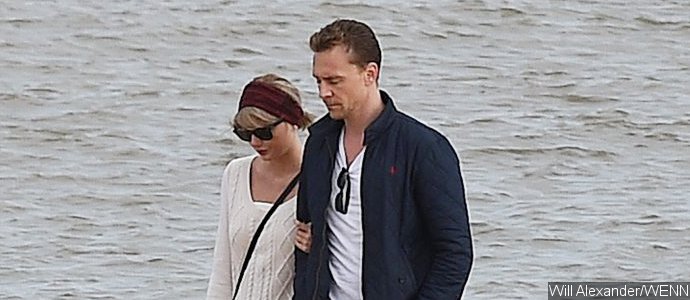 When we talk about unforgettable summer flings, then we can't miss out
Taylor Swift
and
Tom Hiddleston
. Their highly-publicized fling began in 2016, only two weeks after Taylor split from
Calvin Harris
. The two spent the summer going all around the world together before breaking up in September.
The two were known for flaunting their romance wherever they went. Both of them attended Selena's concert and danced and hugged throughout the concert. They were later seen enjoying a romantic lunch in Rome.
The "Wildest Dreams" singer and the "
Crimson Peak
" actor seemed to be totally in love during Taylor's Fourth of July party, during which Tom could be seen wearing the infamous "I [heart] T.S." tank top. However, their romance started to fizzle out after that. They weren't seen together for a long time before it was reported in September that they had broken up.