The Oscar winner undergoes a drastic makeover to play Joe Paterno in the upcoming biopic about the disgraced Penn State football coach.
Is that
Al Pacino
? HBO has released the first look at the movie vet as Joe Paterno in its movie about the late Penn State football coach, who became embroiled in a sexual abuse scandal involving his longtime assistant coach Jerry Sandusky.
The Oscar winner undergoes a drastic makeover to portray Paterno as he looks unrecognizable in the photo. Sporting wrinkles on his face and big spectacles, he also wears a Penn State football team jacket.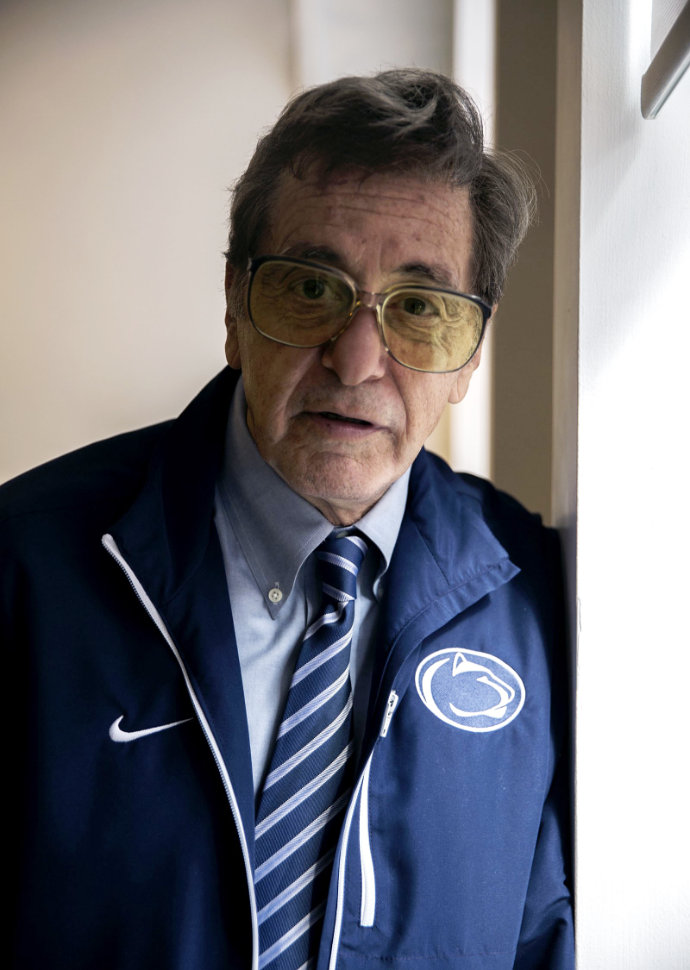 The untitled project, which was previously known as "
Happy Valley
", is directed by Barry Levinson, with the script written by Debora Cahn and John C. Richards. It follows Paterno as the sexual abuse scandal is "challenging his legacy and forcing him to face questions of institutional failure regarding the victims."
Paterno died in early 2012 of complications from lung cancer, two months after he was fired from his longtime coaching job.
The biopic still has no premiere date.