The 35-year-old actress is finally introducing her 3-month-old daughter to the world during their first public outing after giving birth earlier this year.
Natalie Portman
seems to be enjoying her first few months as a mother-of-two. She was seen stepping out with her 3-month-old daughter Amalia Millepied on Tuesday, May 30 in Los Angeles. This marked their first public outing as Amalia's face was finally revealed.
In some photos that surfaced online, Natalie was cradling Amalia in her arms while her daughter was looking at her surroundings. Keeping her makeup minimum, she opted for a casual and simple look for the outing. The "
Black Swan
" star was wearing a long cardigan over her white shirt. She completed her look with jeans and sunglasses. Amalia, meanwhile, was donning a stripped onesie.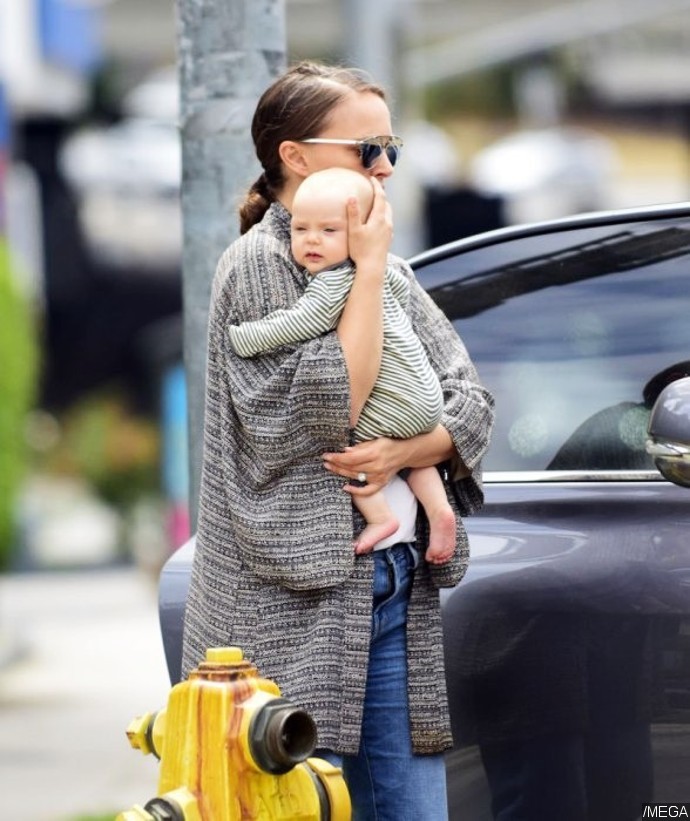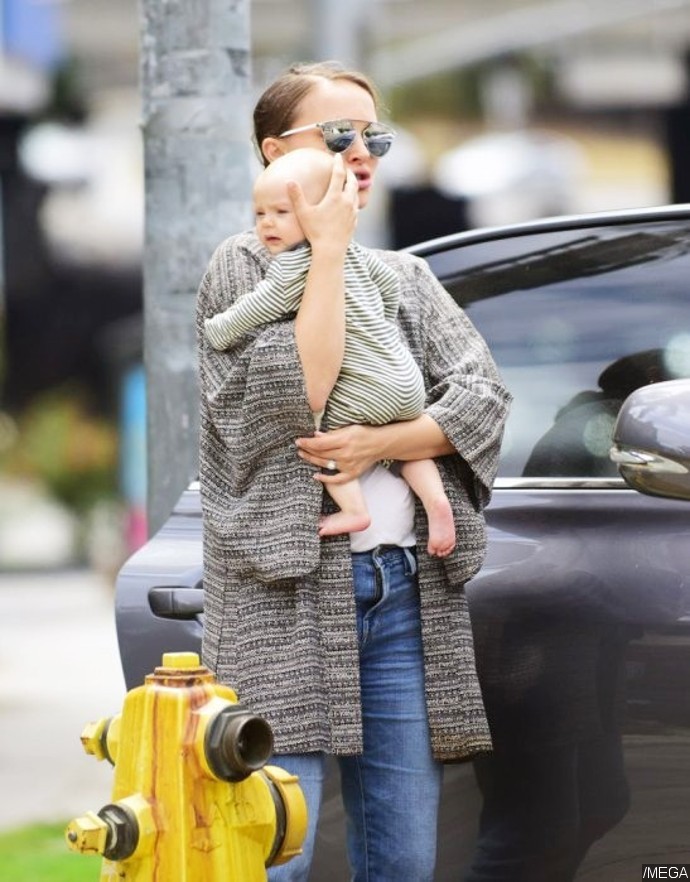 Amalia kept squinting her eyes in her mother's embrace as they were walking down the street. She looked a bit uncomfortable, but the "
Jane Got a Gun
" actress didn't plan to stay out for long. Natalie was seen carefully putting her inside the backseat of her car after a very quick errand.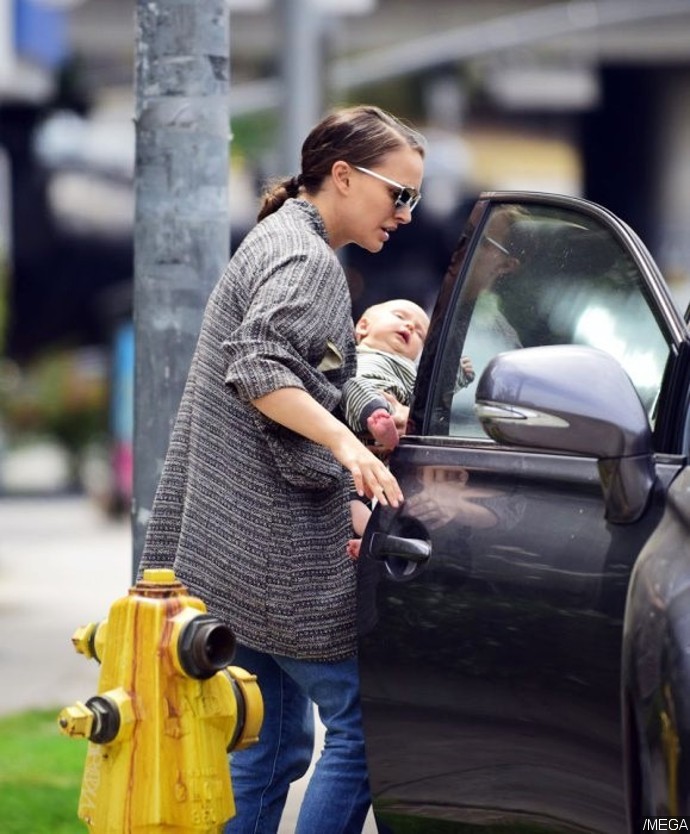 The "
Jackie
" actress
welcomed
Amalia in February. She is Natalie's second child with husband Benjamin Millepied after the birth of their first child, son Aleph, back in 2011. Natalie spent a couple of months resting before
going back to work
in April for a photoshoot. During her hiatus, she was
spotted
carrying an all covered-up Amalia for the first time while enjoying a morning jog in Los Angeles.