The former 'Girls Next Door' star posts an aggressive rant about pedophilia on her Instagram account, seemingly taking aim at perverted trolls who commented on her daughter in a now-deleted photo.
Internet is not all about rainbows and
Kendra Wilkinson
-Baskett has just witnessed the darker side of it. On Monday, April 10, the former "Girls Next Door" star posted a super long aggressive rant about pedophilia which was filled with numerous swear words.
She posted a selfie of herself in which she furiously put out her middle finger. "Wow by my last post I just exposed all you sick f**ks. Sexualizing a child is NOT ok. Even I you said, what are you thinking posting that? YOU are just as bad as a pedo," the star wrote.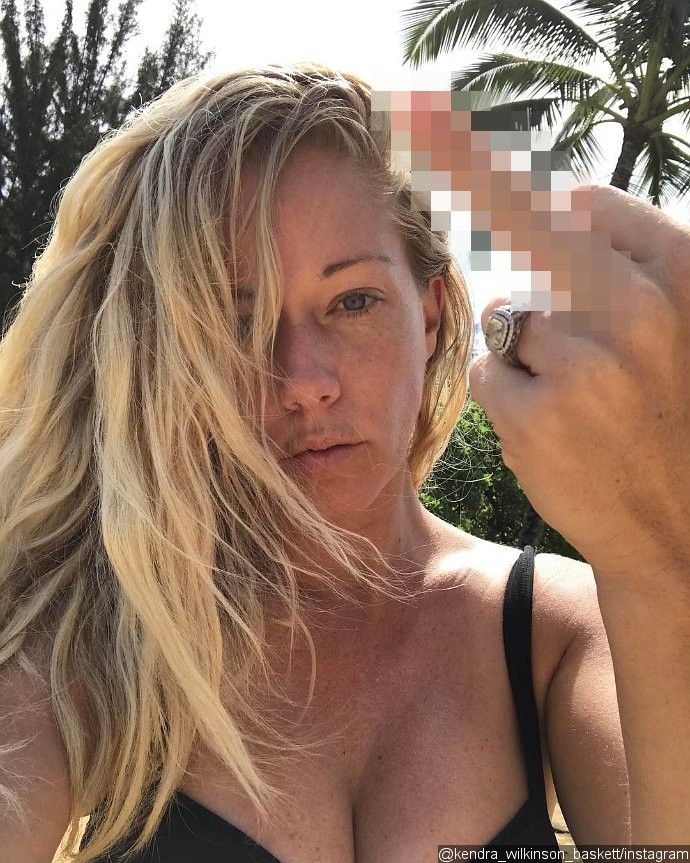 She continued ranting, "All you people living in your cages, sit the f**k down and re think life. Oh wait life is already over for you. So we should be living in a cage because of sick f**ks who think of children that way??? So they run our lives now. Man, this world is more f**ked up than I thought. I'll go ahead and go back to my vacation while we run around naked n free."
While people are not exactly sure of what Kendra is referring to, some followers believe that the post is aimed at the perverted commenters who made inappropriate comments on one of her children in a now-deleted photo. The deleted photo featured her child playing on the beach without wearing a bathing suit top.
Putting the criticism aside, Kendra and her family seemed to enjoy their vacation on the beach. She continued to post a slew of happy snaps of her, her husband Hank Baskett and their two kids on her Instagram story.
Kendra is currently preparing for the premiere of the new season of "Marriage Boot Camp: Reality Stars Family Edition". The new season will see Kendra working on her estranged relationship with her mother. "Marriage Boot Camp: Reality Stars Family Edition" premieres on April 28 on WE tv.