Friend, who plays Peter Quinn, broke a bone in his right ankle while off work, causing a shuffle in the filming schedule for episodes 1 and 2.
While his on-screen alter ego Peter Quinn is recovering after a near-death experience in the fifth season finale of "
Homeland
",
Rupert Friend
suffers an injury in real life. The actor, who walked on crutches while attending Showtime's pre-Emmy party on Saturday, September 17 and the Primetime Emmy Awards on Sunday, was injured as he filmed the first and second episodes of the upcoming sixth season.
Friend told Deadline that he broke a bone in his right ankle while off-work, though the injury stems from two on-set occurrences during production of seasons 4 and 5, when he rolled his ankle, weakening the ligaments. With the actor currently unable to film his parts in the first two episodes of the season, the filming schedule has been reshuffled.
Executive producer Lesli Linka Glatter, who is directing episodes 3 and 4, has stepped in to film scenes from those episodes that could be shot around Friend's injury. "Everyone has been very accommodating," the British actor said.
Friend is currently wearing a soft cast and hopes that it will come off in a couple of weeks, which will allow him to resume filming in full-force and complete the filming on the first two episodes of the season.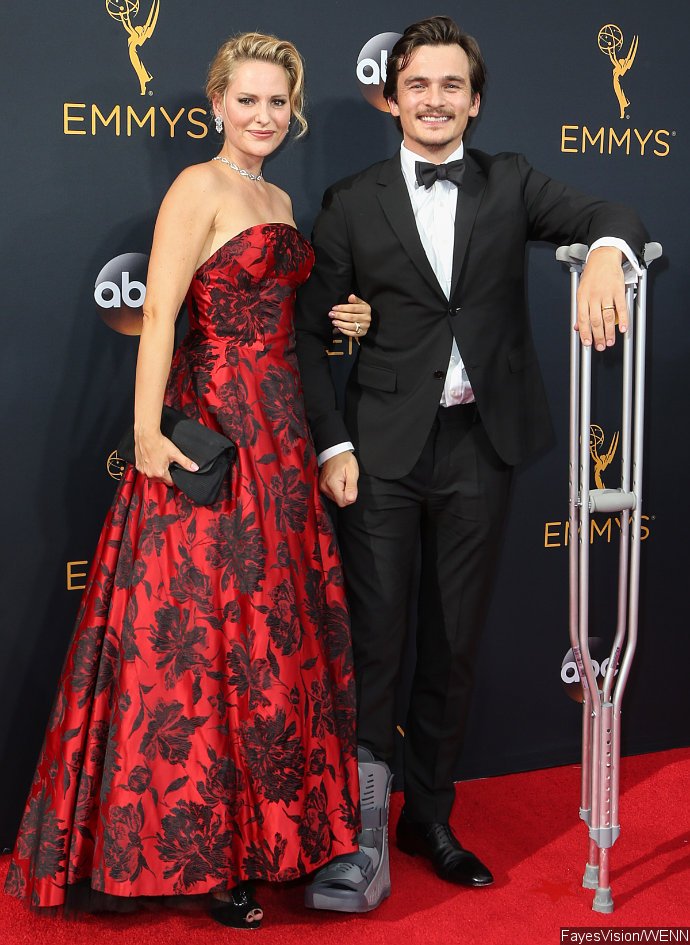 Despite the delay in the production of episodes 1 and 2, executive producer/showrunner Alex Gansa has assured fans that the sixth season will still premiere as planned on January 15, 2017.
At the pre-Emmy party, Gansa also revealed that he's planning the show's ending in season 8. He quickly added that it's Showtime's decision when to wrap the series, but hinted that he would be "done" after season 8. The network renewed the political thriller for season 7 and 8 in August.