A number of high-profile artists constantly made headlines this year for beefing with each other, engaging in legal battles as well as breaking a bunch of records.
As the year's end approaches, AceShowbiz counts down the top 10 most-talked-about moments in music of 2015. A number of feuds dominate the list, including the ones involving big names in rap like
Drake
and
Nicki Minaj
as well as pop divas like
Taylor Swift
and
Miley Cyrus
.
Zayn Malik
leaving millions of fans heartbroken when he announced he quit
One Direction
,
Kanye West
almost interrupting
Beck
's speech at the Grammys and the constant criticism surrounding
Jay-Z
's streaming service Tidal are among things that people won't forget easily. Check out our complete list below to find out who else made the biggest headlines in the past 12 months.
10. Eagles of Death Metal's Members Survived Terrorist Attack at Their Paris Concert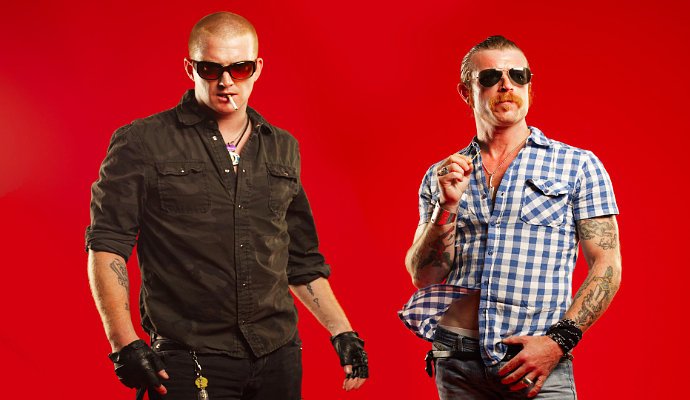 Eagles of Death Metal
was thrust into the headlines following their November 13 concert in Paris that ended with nearly 90 people getting killed. The band was playing Le Bataclan when the venue was attacked by gunmen who killed concertgoers and took hostages. The group's members survived the attack, but overcoming the horrible tragedy wasn't easy for them.
In an interview with Rolling Stone, the band's frontman Jesse Hughes revealed that he wasn't sure he could ever perform onstage again after the massacre, but a phone call from
Bono
managed to convince him he could. "He just prayed with me on the phone. He kept my head off of things," said Hughes. He and his bandmates later made a return to the stage at a
U2
concert, also in Paris.
9. Jay-Z Launched New Streaming Service Tidal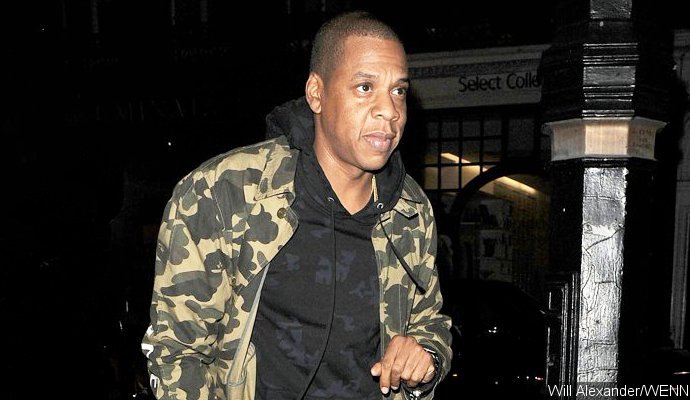 Jay-Z
bought Tidal for $55 million and relaunched it back in March to rival Spotify with the help of several A-list musicians including
Rihanna
,
Madonna
,
Kanye West
and
Nicki Minaj
. Despite several exclusive contents it constantly offered, the service was never a big hit and often faced criticism due to its high price point.
It got harder for Tidal to dominate the music streaming industry after Apple launched its Apple Music. The latter immediately had 11 million people signing up for its 3-month trial while Tidal earned its 1 million users in more than 6 months.
8. Taylor Swift Made Apple Music Pay Royalties During Its 3-Month Trial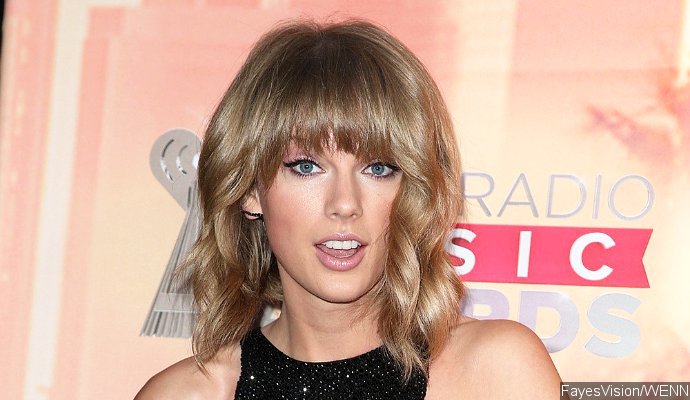 Even a big company like Apple couldn't win against
Taylor Swift
. After the country-turned-pop superstar criticized them in an open letter for offering a free three-month trial to anyone signing up for its Apple Music, the tech giant let her know they listened to her and announced that they would compensate artists, producers and writers who streamed their music on the service within that time frame.
Swift, who previously pulled her entire catalog from Spotify due to its poor way of compensating artists, admitted that her own decision to call out Apple did scare her. She was afraid that the company would get mad at her and remove her music from iTunes. None of her fears happened. Instead, her relationship with Apple became closer than ever. She recently partnered with the company for "1989" concert film and celebrated her 26th birthday at Apple executive Jimmy Iovine's Malibu house.
7. Lil Wayne Engaged in Legal Battle Against Cash Money Over 'Tha Carter V'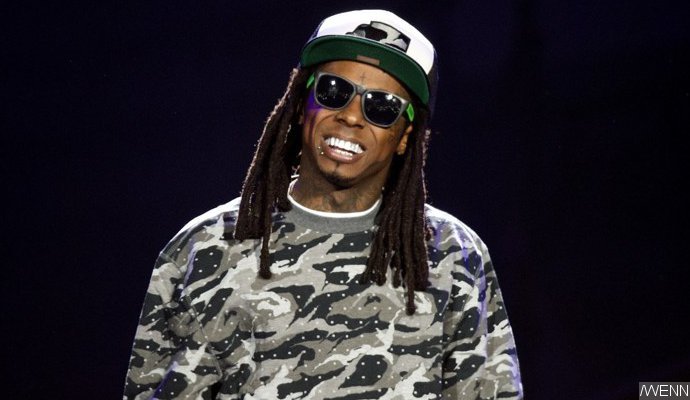 Lil Wayne
's beef with Cash Money just got worse and worse by day. Following the latest postponement of his already oft-delayed album "
Tha Carter V
", Tunechi constantly slammed the label and its boss
Birdman
during live shows. He also blasted Birdman, whom he once considered his own father, on his "
Sorry 4 the Wait 2
" mixtape.
Earlier this year, Wayne sued the company for $51 million, which he claimed was the money Birdman owed him. Making things worse, he released his "
Free Weezy Album
" through Tidal, prompting Birdman to sue the
Jay-Z
-owned service for $50 million. So far, "Tha Carter V" is yet to have a new release date.
6. Nicki Minaj Had Feud With Taylor Swift and Miley Cyrus Over Her MTV Video Music Award Nomination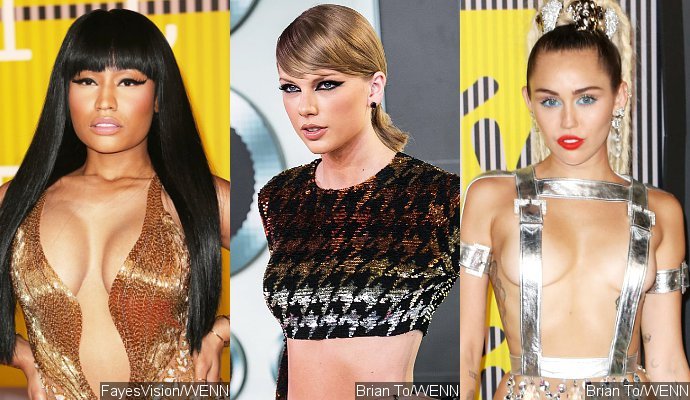 Another big feud in music this year involved
Nicki Minaj
,
Taylor Swift
and
Miley Cyrus
. The raptress first had Twitter spat with the "Bad Blood" hitmaker after she complained about her "Anaconda" being excluded for Video of the Year Award at the MTV Video Music Awards. Minaj considered the snub another example of the media neglecting the contributions of black female artists while Swift interpreted the Young Money femcee's comments as an attack directed at her.
Minaj and Swift eventually made up with the latter publicly apologizing and admitting she was wrong. However, another feud brewed when Cyrus weighed in on the matter, saying that Minaj's complaint wasn't really based on racial issue. "You made it about you. Not to sound like a b***h, but that's like, 'Eh, I didn't get my VMA,' " she said in an interview back then. Minaj's problem with Cyrus remained unsettled. During the VMAs, she clapped back at the former Disney star in front of the crowd and millions of viewers watching the awards show.
5. Adele Made a Comeback to Music Industry With Records-Breaking Album '25'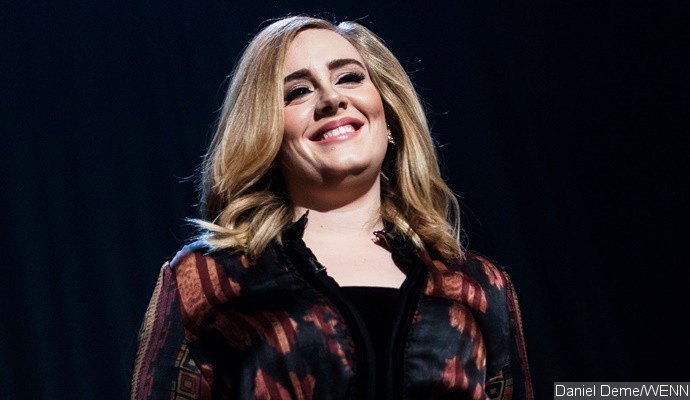 The long wait for
Adele
's new music was finally over just months before 2015 ends. In October, she dropped her comeback single "Hello" which served as the first preview of her third studio album, "
25
". Following its release, the song debuted and spent multiple weeks at No. 1 on Billboard Hot 100.
The album has been huge as well. Upon its release, it landed atop Billboard 200 with a jaw-dropping 3.38 million copies and immediately broke a long-standing record set by
NSYNC
's "
No Strings Attached
" about fifteen years ago. "25" went on to be the first record to sell more than a million copies in three different weeks when it held its position steady at the chart's top slot with 1.1 million in its second week and 1.15 million in its fifth week.
4. Kanye West Nearly Crashed Beck's Grammy Speech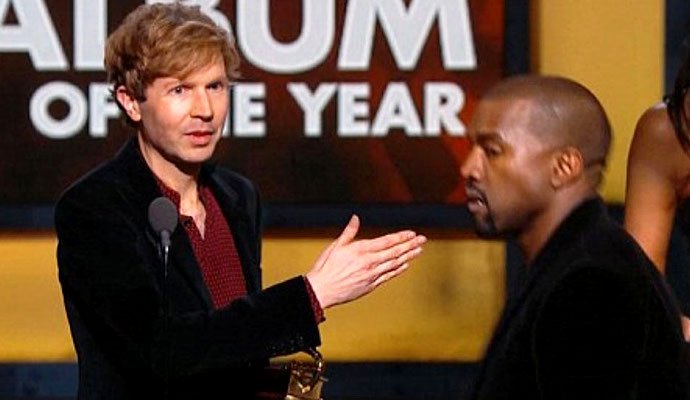 Kanye West
basically just made
Beck
's Album of the Year win at the 2015 Grammy Awards even more shocking. While the musician was on the stage to collect the trophy he earned for his 2014 set "
Morning Phase
", the rapper jumped on the stage and nearly interrupted his acceptance speech. He did let Beck finish his speech in the end, but ranted in an interview after the show that the multi-instrumentalist didn't deserve the honor and he should give his award to fellow nominee
Beyonce Knowles
.
That wasn't West's first time doing such thing for Beyonce. He crashed
Taylor Swift
's MTV VMA speech back in 2009 and said the then-country superstar's Best Female Video Award should've gone to Bey.
3. Robin Thicke Lost 'Blurred Lines' Lawsuit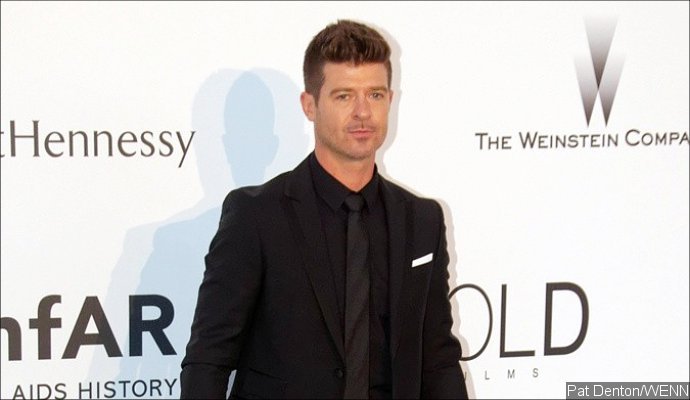 The lawsuit involving
Robin Thicke
's 2013 smashing hit came to an end earlier this year, after a judge ruled that the song did infringe on
Marvin Gaye
's "Got to Give It Up". The R&B singer and his collaborator
Pharrell Williams
were then asked to pay the late musician's estate around $7 million although
T.I.
who added a guest verse on the track was let off the hook .
During the trial, Thicke made shocking revelations that he had almost zero contribution to the track. He said he often showed up at the studio while high on alcohol and vicodin, and let Williams do the song all by himself. However, he denied he and the
N.E.R.D
member infringed on Gaye's music. "I know the difference between inspiration and theft. I'm constantly inspired, but I would never steal. And neither would Pharrell," he said in an interview following the ruling.
2. Drake's Feud With Meek Mill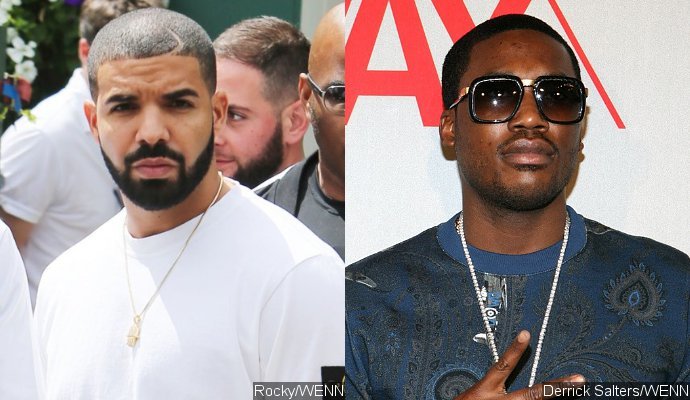 The feud was absolutely something fans of both
Meek Mill
and
Drake
never saw coming. Not so long after he put out his album "
Dreams Worth More Than Money
" which featured their collaboration called "R.I.C.O.", Meek attacked the Toronto native out of the blue on Twitter, accusing him of using a ghostwriter.
Responding to the accusation, Drake dropped a couple of diss tracks, "Back to Back" and "Charged Up". Both songs were received well by listeners and ended up hitting Billboard Hot 100 chart. Ironically, Meek lost the war he himself ignited. His own diss track "Wanna Know" came out very very late and was met with negative reviews from listeners.
1. Zayn Malik Left One Direction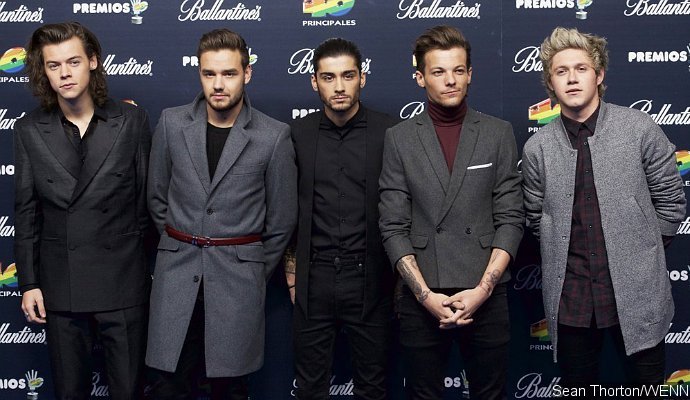 Zayn Malik
's departure from
One Direction
came as a huge surprise not only to millions of Directioners out there, but also to his bandmates. After spending the past five years making albums and hitting the road with the other members
Harry Styles
,
Liam Payne
,
Louis Tomlinson
and
Niall Horan
, the singer decided to take a break from touring before announcing his exit in March to become "a normal 22-year-old."
However, Malik has actually been working on his solo material. He was first revealed to be working on new music with
Naughty Boy
before they ended up having Twitter feud. He was dropped from
Simon Cowell
's Syco Records and was later signed to RCA Records. In his cover interview for The Fader, he finally admitted that his and the other One Direction members' different musical taste was the real reason he left the group.