The images tease a reunion between Kristen Bell's Veronica and her perennial love interest Jason Dohring's Logan.
A first batch of images from the set of "
Veronica Mars
" has finally come out. The snaps give fans a first look at
Kristen Bell
reprising her role as the titular character. Flaunting post-baby bod, Bell is seen filming a scene outside 09ER, which is described as "Neptune's Hottest Nightclub," with Jason Dohring, who plays Veronica's perennial love interest Logan.
As previously revealed by creator Rob Thomas, Veronica "hasn't seen [Logan] in nine years" and is "dating someone" at the start of the film. Thus, it's no surprise to see how the two are quite awkward around each other as seen in the photos. The project, which raised over $5.7 million worth of funding via a Kickstarter campaign, will pick up with Veronica on the occasion of her 10-year high school reunion.
In an interview with TV Line, Thomas gave details about what would happen to Veronica in the feature:
[SPOILER ALERT!]
"She transferred away from Hearst college after that freshman year and went up to Stanford and finished her undergraduate degree. And then she went to Columbia Law School. She's certainly been back to Neptune from time to time to see her dad and Mac and Wallace, but she hasn't worked a PI case since the last one we all saw in the final episode of Season 3."
"She ruined her dad's chance for re-election and she decided that that path had caused too much chaos in her life. And so she hasn't worked a PI case in nine years ... She's between having graduated and taken the bar and she's interviewing at various law firms in New York."
Even so, the 47-year-old writer revealed that "there will be an opportunity for Veronica to do her thing again."
Besides Bell and Dohring,
Tina Majorino
and Daran Norris are among those expected to return to the movie version, reprising their roles as Mac and Cliff respectively. As of now, no release date has been set yet.
From Filming Set of "Veronica Mars":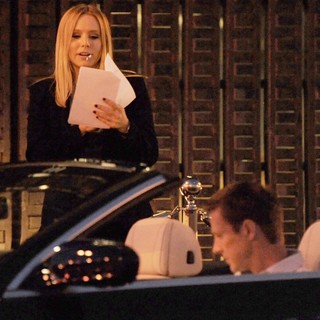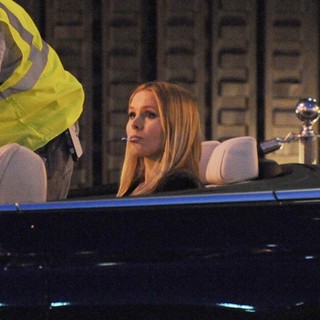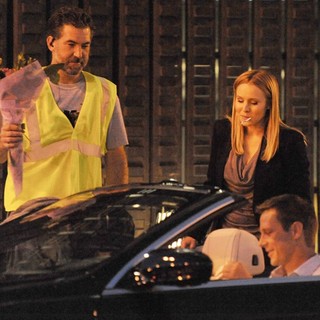 From @veronicamars and @IMKristenBell: