This last part of Summer Movie Guide offers a more varied option of movies for sci-fi geeks, scary movie fans and drama lovers from J.J. Abrams' 'Super 8' to Terrence Malick's 'Tree of Life'.
In addition to action and comedy, other genres are getting their spotlights as AceShowbiz completes its Summer Movie Guide with Part 3. This last batch discusses other must-see movies for those preferring darker or more serious tones. Among them are sci-fi flick "
Super 8
", horror movie "
Don't Be Afraid of the Dark
", and drama film "
The Tree of Life
", which are notable for their genuine ideas.
Super 8
Release Date: June 10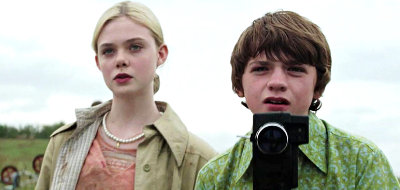 Are you fans of J.J. Abrams? If it is so, then put "
Super 8
" in your check list this summer. It has a throwback spirit to the 1970s popcorn era which would be an answer for those missing alien films like "E.T.: The Extra-Terrestrial" and "Close Encounters of the Third Kind". Still, this flick could be enjoyed by those who are not that into sci-fi because the story also highlights the emotional feeling between the main characters. Literally saving the monster in a sealed box, J.J. keeps the mystery alive until his picture is ready to be unleashed.
Cowboys and Aliens
Release Date: July 29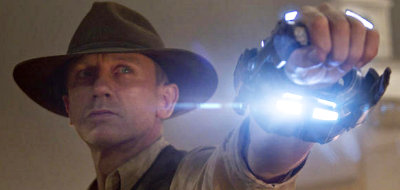 A cross-genre is what is boasted by "
Cowboys and Aliens
". Combining sci-fi and western themes, this movie is not a spoof or cartoonish as the title might suggest. It finds a way to perfectly blend cowboys, Indians, horses and alien spacecrafts while still keeping the Old Western tradition prominent. The cast ensemble also features a unique collaboration of "James Bond" hunk
Daniel Craig
and the Indiana Jones depicter
Harrison Ford
. Look forward to a jaw-dropping scene where Hollywood beauty
Olivia Wilde
is stripped naked.
Rise of the Planet of the Apes
Release Date: August 5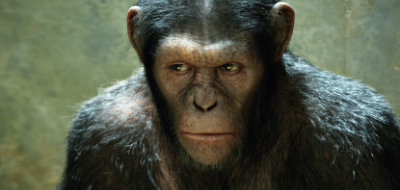 Monkeys ruling the world in "Planet of the Apes" may not make sense, but "
Rise of the Planet of the Apes
" offers an explanation of how the simian rebels could start. Instead of featuring actors in fury masks, this prequel makes use of the same advanced technology used in creating Golumn in the "Lord of the Rings" trilogy to present more realistic chimps. Also interesting to watch is how Golumn depicter
Andy Serkis
takes on smart chimp Caesar and expresses emotion through his eyes without speaking.
Don't Be Afraid of the Dark
Release Date: August 12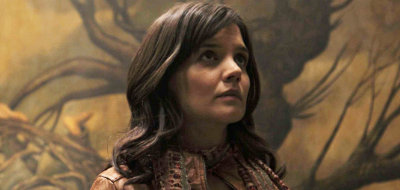 If a masked serial killer and Freddy Kruger don't make your bones chilled anymore, check out "
Don't Be Afraid of the Dark
". With dark setting, creepy whispers as well as fury and nasty ghosts, this Guillermo del Toro-produced movie attempts to freak movie lovers out both physically and psychologically. So scary is this remake to "The Haunted Mansion" that it is granted an R-rating with MPAA calling it "a perfectly scary movie".
Final Destination 5
Release Date: August 12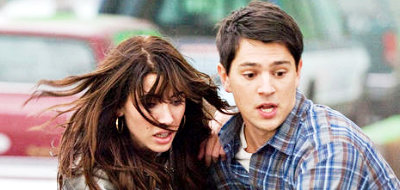 Don't lose interest on another installment of "Final Destination" franchise just yet. "
Final Destination 5
" holds a promise that it'll break the repetition of the predecessors. The forthcoming sequel does not focus on the deaths only, but returns to the darker tone of the first film and ditches the comedic route featured in the fourth film. The 3-D shots are also expected to be better than those of "The Final Destination", considering that "
Avatar
" second unit director and visual effects supervisor Steven Quale takes the helming duty.
The Tree of Life
Release Date: May 27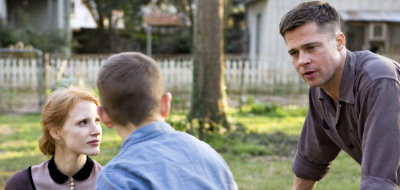 What intriguing in "
The Tree of Life
" is that cosmic and other grand imageries are used to capture emotion rather than to illustrate dialog or a performance. So, moviegoers will be challenged to figure out the characters' feelings through the breathtaking shots. As if this unique method is not interesting enough, the latest work from Terrence Malick boasts an impressive cast consisting of Golden Globe winner
Brad Pitt
and two-time Oscar winner
Sean Penn
. With a lesson about love delivered in a poetic way, this coming-of-age movie is not a cheesy tearjerker but a rich drama.
[end of list]
« Back to Part 2