'Sex and the City 2', 'Jonah Hex' and 'Vampires Suck' are some of the films that successfully lured audience to watch, but they turned out not as good as people expected.
The peak season of movie in a year, when Hollywood studios are unleashing what can be called their "master pieces", has just passed. However, despite beautiful promises offered in the promotions, some of the films turned out to be disappointing.
Most of these underperforming movies still pulled in big money for the studios and debuted high at domestic box office. But these did not come along with good quality since they received negative critiques. To give a short review on films that failed to meet people's expectations, AceShowbiz presents a list of 2010 Sloppy Summer Movies.
Sex and the City 2
Opening weekend gross: $31 million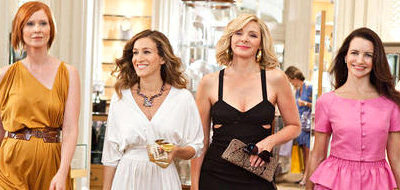 Carrie Bradshaw and her gal pals used to charm people with their high-class style, smartness and funniness, but "
Sex and the City 2
" is just like a fashion catalogue and less focused on its characters. The story is flat and too ordinary, with no quite complications during the almost one-and-a-half hour. There is nothing fresh in this "
Sex and the City
" sequel and thus the fun runs dry. To conclude, "Sex and the City 2" is like a desperate effort to collect every cent left from the successful HBO TV series.
Prince of Persia: Sands of Time
Opening weekend gross: $30 million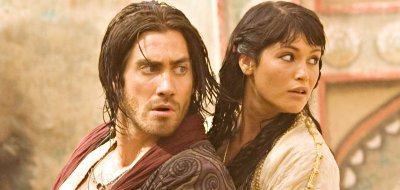 "
Prince of Persia: Sands of Time
" is already confusing when a Persian prince speaks in British accent. Then
Jake Gyllenhaal
's Dastan runs and jumps in almost every scene, like the video game, but these don't make sense in the movie. All the actions are apparently used to distract audience from the badly crafted narration. The characters are hardly explored, except tax-hating entrepreneur Sheik Amar who manages to provide some humor and is wisely portrayed by
Alfred Molina
.
Marmaduke
Opening weekend gross: $11.6 million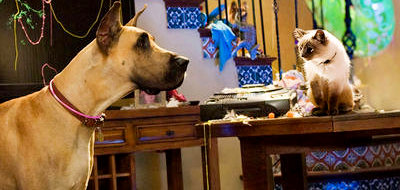 "
Marmaduke
" provides another example of work that better stays in its original form. Watching almost the whole movie from the point of view of a dog already makes people numb. Worse, the CGI and special effects are bad, the animals are expressionless and sometimes their mouths' moves do not fit the voices. "Marmaduke" would've worked if it only focuses on younger audience, but it tries hard to attract viewers of all ages that it picks up an idea of canines overcoming high school problems. This comedy might still impress kids with its speaking animals, but it's indeed a forgettable flick.
Jonah Hex
Opening weekend gross: $5.4 million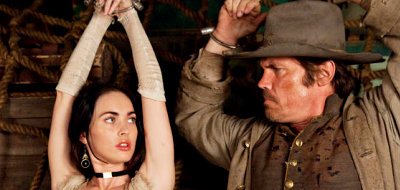 Lack of coherence is one thing that ruins "
Jonah Hex
". It confusingly mixes the past and present time period by using old-fashioned artillery and futuristic weaponry at the same time. Anti-hero Jonah Hex is described as a stone-cold killer who loves to shoot and explode, which is seemingly used as the ultimate 'weapon' to catch the audience. Yet, no blood or visible injury is seen to show real evidence of his actions. This film adaptation of DC Comics character is, in short, sloppily directed and written.
Grown Ups
Opening weekend gross: $40.5 million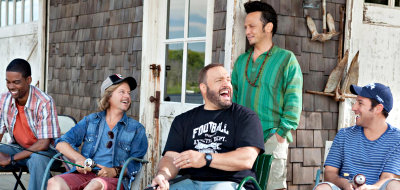 "
Grown Ups
" features jokes like the ones made by old pals during a reunion - but some of them are funny and some are not. The breast-feeding and fart jokes, in particular, are old fashioned and boring.
Adam Sandler
does not much grow up in penning a script. The story seems very lazy and pointless with no real antagonist or real goal, despite the good message about the importance of family. This farce, too bad, wastes the good talent of the main actors who are interestingly still funny in other movies.
The Last Airbender
Opening weekend gross: $40.3 million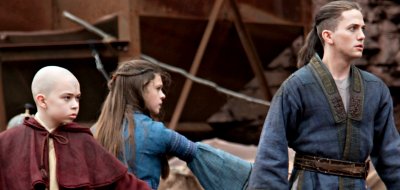 Even before it was released, "
The Last Airbender
" had been criticized for casting Caucasians to portray Asian characters. Lead actor
Noah Ringer
's martial art skill is quite impressive but his acting isn't. It is worsened with the odd dialog which is often too serious considering the film is seemingly targeted for children. The humor, which is one of the good things in the animated series, is omitted in this movie adaptation, making it so much inconsistent to the original version.
Cats & Dogs: the Revenge of Kitty Galore
Opening weekend gross: $12.3 million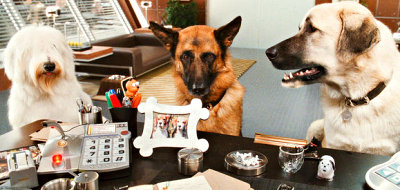 Technology once again fails to boost this movie - the CGI seems cheap and is not eye-catching, making the canines and felines look strange. Picking up a spy action story with animals as the main characters, "
Cats & Dogs: the Revenge of Kitty Galore
" is clearly dedicated to children. Still, filmmakers try to lure adults by inserting unnecessary James Bond and Hannibal Lecter spoofs. Despite the 2001 "Cats and Dogs" that became a hit and box office grosser, the sequel is dull and not laughable.
Vampires Suck
Opening weekend gross: $12.2 million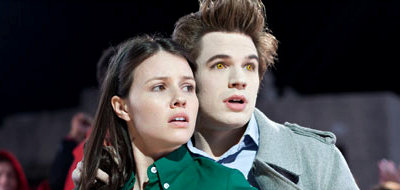 "
Vampires Suck
" has a storyline just because it uses the whole plot of "
Twilight
" and "
The Twilight Saga's New Moon
". This comedy includes as much as spoofs to today's pop culture references as possible, but shamefully they do not blend smoothly with the main parodied object. Even some of the jokes related to "Twilight" are not new that they do not create big laughters. The only entertainment is
Jenn Proske
who successfully imitates
Kristen Stewart
's manners. But this kind of entertainment only lasts for the first few minutes.