The London-born model leaves little to the imagination as she poses topless on the cover of the mag, before stripping off completely for the rest of the sizzling photo shoot.
Emily Ratajkowski
is back at it with racy photo shoot. The 26-year-old model and actress, who is no stranger to stripping off, leaves little to the imagination as she goes topless for a sizzling cover shoot on behalf of
Vanity Fair Spain
.
Ratajkowski, who recently revealed that she's at her most comfortable while naked, looks definitely at ease while baring the upper half of her body as she poses in just a pair of high waisted black shorts for photographer Norman Jean Roy. She strategically places her arms to cover her bare breasts.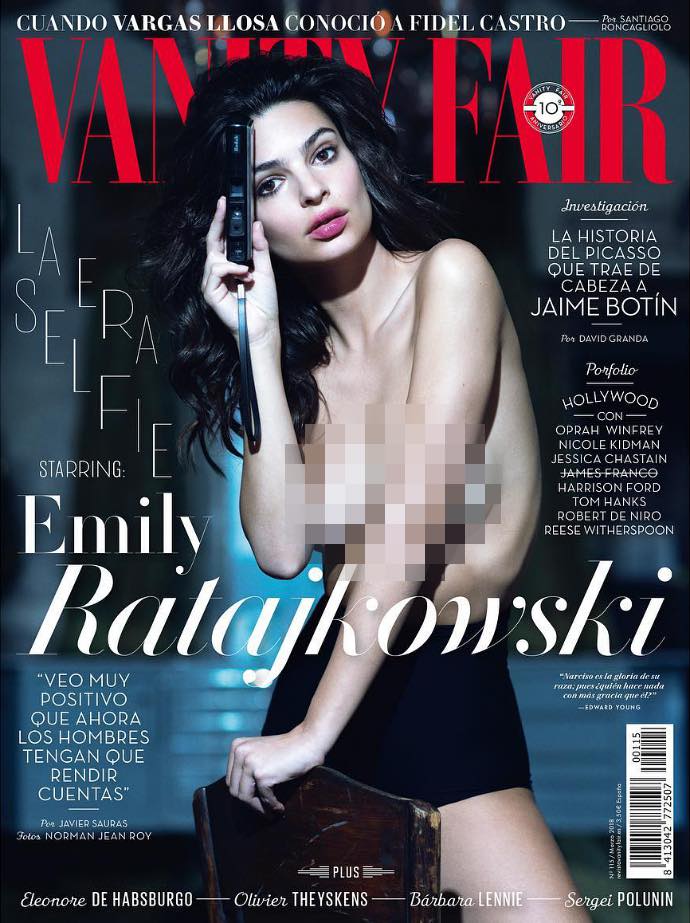 For the mag's inside snaps, the London-born model puts her famous figure on full display, sharing a series of sizzling photos with her online followers on Instagram. In one black-and-white photo, she lies naked in a bathtub, while another sees her in a close up staring intently at the camera.
Ratajkowski also poses for one shot in a pair of white shorts with her hands covering her bare breasts, though it doesn't stop her from giving a glimpse of nipple. She sits on the floor wearing a pair of over the knee socks and looking sensual being lit from behind.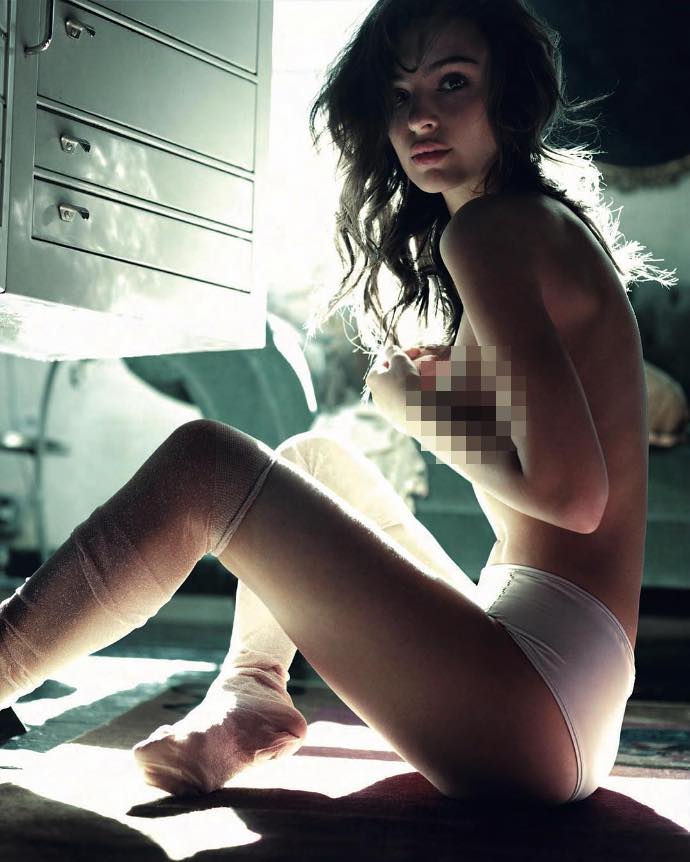 The sexiest shot from the sultry photo shoot may be one that sees the model lounging naked on a sofa while holding an old-fashioned camera, with her dark brown hair hanging around her shoulders as she showcases her peachy derriere.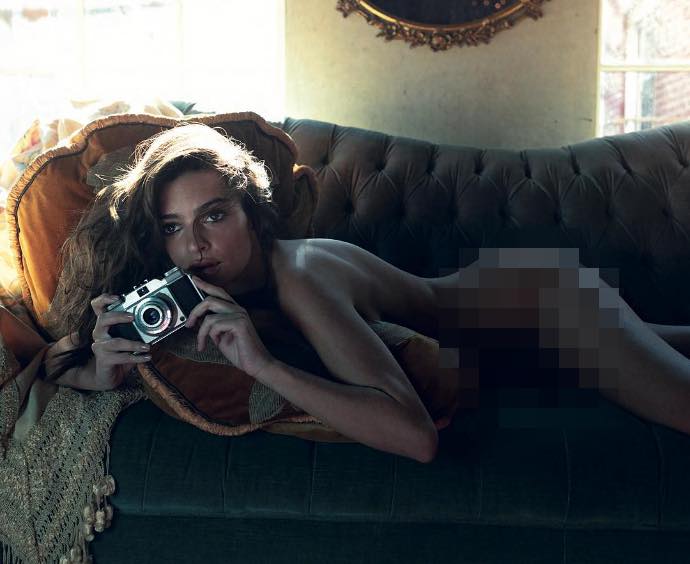 The sizzling shoot comes after she claimed she feels completely relaxed when stripping off. Reeling off a list of facts about herself in a promotional video for DKNY, she said, "I like to make my own choices. I live life on my own terms... I feel the most comfortable naked at home - are you surprised by that?"
"I don't hold back. I don't take any s**t - neither should you. I'm extremely persistent. I'm a really terrible singer. It's ok not to fit into someone else's box," she continued. "I'm my own superhero - you are too. We are all capable of way more than we realize. I'm complicated... secretly romantic... vulnerable... bad texter... never get back to anyone... real... silly. Underneath it all, I'm just me."
Ratajkowski rose to fame after she appeared in
Robin Thicke
's controversial music video for "Blurred Lines", which she called the "bane of her existence." She has since set her sights on acting career, having landed roles in "
Entourage
", "
We Are Your Friends
" and "
Gone Girl
". Her upcoming movies include "
I Feel Pretty
" and "
Welcome Home
".