The KKW Beauty owner reveals she's changing up her platinum shoulder-length bob, saying that her current hairstyle is not working for her anymore.
New Year, new
Kim Kardashian
! The "
Keeping Up with the Kardashians
" star has taken to her Instagram Stories to reveal that she's going back to her long hair, changing up her current platinum shoulder-length bob.
Kim shared a series of videos on the social media feature that showed a set of platinum hair extensions from Cha Viv Hair by Violet Teriti, telling her online devotees that she's switching things up because her current hairstyle is not working for her anymore.
"Okay, we are going back long - long and blonde," said the mother of two. Explaining why she's ditching her blunt bob, she said, "I'm gonna put extensions in 'cause my short natural blunt is annoying me, so thank you Violet for all of the amazing hair."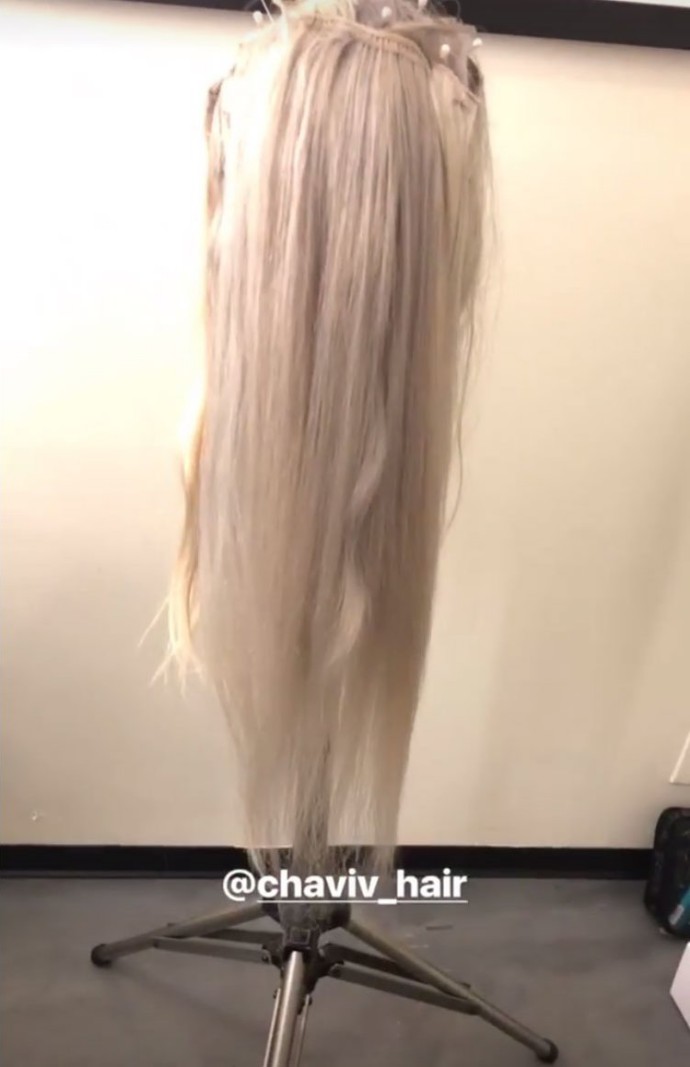 Kim showing off the new extensions comes after she hinted that she might be stepping away from being blonde in 2018. Sharing a photo of her with wavy dark locks, the KKW Beauty owner wrote in the caption, "Dark hair for the new year?"
Fans took to the comment section to express their excitement in seeing Kim changing things up, with one saying, "Yessss you'll always suit the dark side better." Another commented, "Yes. You're amazing and can pull off anything."
Others posted similar gushing comments like "Much nicer more natural," "Love it beautiful," "Dark Hair ALWAYS WINS!!" and "Dark suits you better the blonde was cute." Another excitedly wrote, "Yay finally I love your natural dark hair. Timeless beauty."
Some fans, however, said they preferred Kim with her blonde hair, with one writing, "But I just got used to you as a blonde." Other similar comments read, "Nooo stay blonde!" and "NO I'M LOVING THE BLONDE!!!" One other said, "I miss u blonde already"
There's also a fan who said Kim "look beautiful both ways, no matter what I loved the blonde. But you look pretty in both." Some others, meanwhile, said they would love to see Kim trying other colors. "I need you to add some crazy colors," one said, adding, "Like a unicorn or a rainbow." Another wrote, "Before you go brunette try lavender, blush pink, or baby blue."